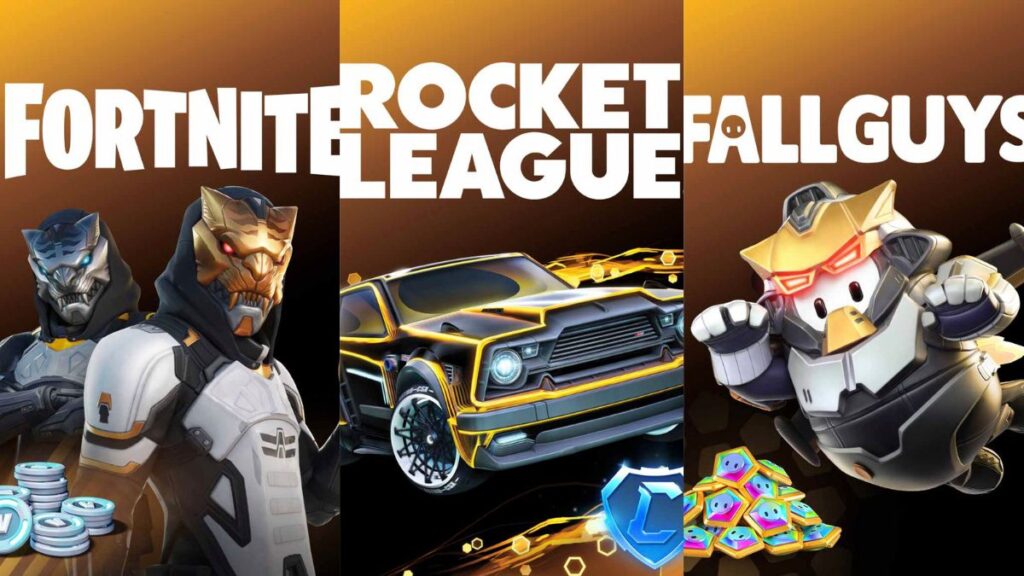 Fortnite! Rocket League! Fall Guys!
With a funny spot, Xbox Series S comes in the new bundle Gilded Hunter. The short promotional video posted on social media almost suggested a funny stuffed animal in the shape of Xbox Series S (it would not have been unlikely considering the portable refrigerator in the shape of an Xbox Series X), but in reality the new commercial launch involves the minor console from Microsoft and three famous free-to-play games.
Xbox Series S Gilded Hunter, all content included
The new bundle, available now on the Microsoft Storeincludes the basic equipment of the Xbox Series S and a series of exclusive content for Fortnite, Rocket League And Fall Guys. We are talking about three games that need no introduction and which, each in its own genre, represent points of reference in terms of free-to-play experiences.
In the package, sold at the recommended price of 299 euroswe will find an Xbox Series S console, a white Xbox Wireless Controller, a High Speed ​​HDMI cable and a content pack Gilded Hunter for the above three games. In this way, the console that was already a candidate to be one of the most interesting gifts in view of the Christmas holidays is enriched with considerable added value for lovers of free-to-play multiplayer experiences.
The Gilded Hunter pack of Fortnite Includes a Hunter Saber costume, Saber's Fang Pickaxe weapon, Begin the Hunt wrap, and 1,000 V-Bucks. In Rocket League instead we will have exclusive access to a Fennec car, a Huntress decal, an Orange Hexphase upgrade with Astro CSX titanium wheels and 1,000 Rocket League Credits. The Gilded Hunter of Fall GuysFinally, he brings with him a Falltron Ultra costume, a Falltronic emote, a Falltronic nameplate and 1,000 Show-Bucks.
Digital content will be sent directly to your console during setup; no codes are needed, it reads on the official sitewhere you can find all relevant information. All included digital content will be associated with the first Microsoft account that redeems it. Also on the site you can check the availability of the Xbox Series S Gilded Hunter bundle and proceed with the purchase.