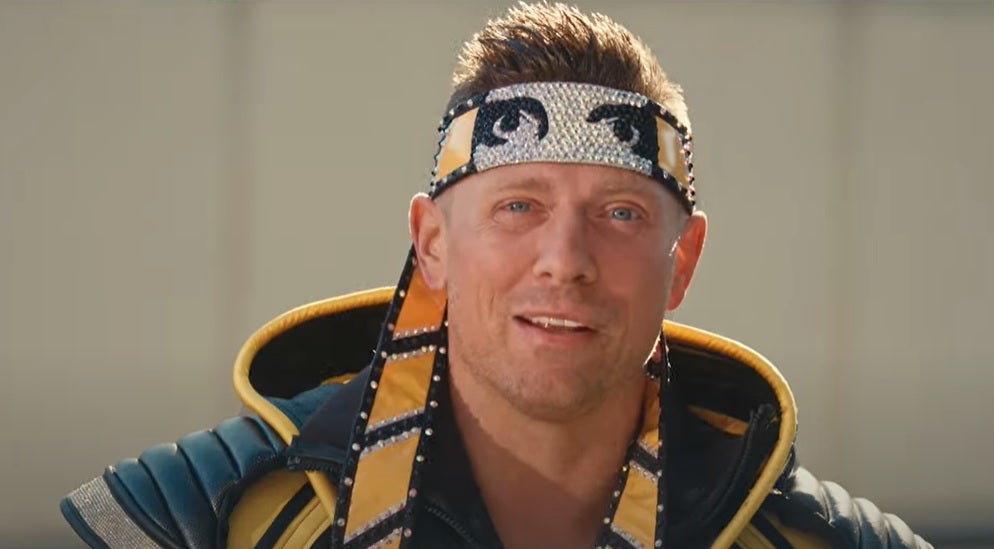 2K has announced that the Icon Edition and Deluxe Edition of WWE 2K23, the latest installment in the WWE video game series developed by Visual Concepts, are now available. worldwide available for PlayStation 5, PlayStation 4, Xbox Series X|S, Xbox One and PC (via Steam). The Standard Edition and Cross-Gen will be available on Friday, March 17, 2023. All editions feature different likenesses of sixteen-time world champion, Hollywood icon, philanthropist, and WWE 2K23 soundtrack executive producer John Cena. "With each installment in the WWE 2K series, our team strives to add and improve features that players will love," said Greg Thomas, President of Visual Concepts. "We're very proud of the work we've done on WWE 2K23 and the improvements to existing modes and the overall look of the game. It's truly "Yetě stronger" experience."
Manage cookie settings


WWE 2K23 offers a host of new features and enhancements to existing favorites:
● WarGames: WWE 2K23 debuts the much-anticipated, chaotic and action-packed WarGames, bringing thrilling 3v3 and 4v4 mayhem for one or more players. in two side-by-side rings, surrounded by a double steel cage;
● "You Can't Beat Me" 2K Showcase starring John Cena. John Cena's reputation in the ring is an award that few superstars can boast. In an unprecedented variation on the 2K Showcase, several of Cena's toughest competitors are also playing the role of with one goal: to defeat the man who "never gives up". Covering his 20-year WWE career and narrated by Cena himself, this interactive sports entertainment documentary uses 2K's unique Slingshot technology to seamlessly transition from game to live action. to revive the key moments of each match. Watch the official trailer for "Even Stronger" here.
● MyFACTION: The online multiplayer mode now returns, in němž players collect, manage and upgrade an assortment of WWE superstars and legends to create their ultimate factions.* Regular post-launch content in the form of; planned Live Events will be available throughout the year and will offer a single-player experience with unique matches created by WWE 2K designers, as well as a new level of of Pink Diamond cards that appear after starting the game. Players will be able to collect different iterations and exclusive MyFACTION skins for popular Superstars, from the most coveted historical skins; až for the most current changes taking place in television.
● MyGM: boasts five new GMs, including; Xavier Woods, Tyler Breeze, Eric Bischoff, Kurt Angle and Mick Foley, two new brands, in NXT 2.0 and WCW, seven new match types, multiple titles, an endless game with several seasons and seasonal challenges, advancement to the Hall of Fame. fame, shake-ups that can change the way GM approaches their show, and a new cast of enhancing talent, all while it plays for you. Check out Woods and Breeze's first look at MyGM in the UpUpDownDown series here.
● Universe: In the ultimate WWE Universe sandbox, which puts players in charge of their own version of WWE, a new and improved storyline system gives users control over the competition like never before. Winning matches gain momentum as players build rivalries and decide how their story will be told.
● Creation Suite: The Creation Suite returns as a signature element of the WWE 2K series, bringing community creation to a new level. platforms, včetně the ability to design your own superstars, GMs, arenas, entrances, movesets, championships, and more. The custom arenas are now playable online and the created entrancesů advanced modifications were added, as well as as a visual enhancement modelů Create-a-Superstar and hundreds of new partsů;
● MyRISE: Aspiring superstars step through the curtain on their WWE debut in MyRISE and shape their careers with decisions that will shape their journey. they do, in two unique storylines.
● Still stronger and better-looking reinforcements: WWE 2K23 features 201 new and returning superstars, including Cody Rhodes, Roman Reigns, Queen Zelina, Undertaker, Bron Breaker, Chyna, Roxanne Perez, Stone Cold Steve Austin, Rhea Ripley, Drew McIntyre, Cory Jade, Bianka Belair, Carmel Hayes and many more**! Plus the Ruthless Aggression versions of John Cena, Batista, Randy Orton and Brock Lesnar, which are part of the Deluxe Edition and the Icon Edition***. All superstars have improved looks. The full list of rosters is available here.
● New Pin Kick-out mechanism: Kromě In addition to the classic button pressing method, there is a new Pin Kick-out mechanic that provides greater accessibility and an alternative option for players who prioritize strategic timing.
● Bad Bunny bonus pack: Bad Bunny, a worldwide music phenomenon – the best artist of the year according to Billboard and one of the most streamed artists in the world. to the world for 2022 – debuts in WWE 2K. Watch Bad Bunny in action in the WWE 2K23 Bad Bunny pre-order bonus trailer here.
● DLC Galore: Fan-favorite superstars Bray Wyatt, The OC, The Steiner Brothers, Zeus, Wade Barrett and Eve Torres are in the five-pack. of regular content updates until August, přičemž after the market launch, there will be a total of 24 new superheroes.