As Paradox Development Studio prepares to roll out a number of major updates for Victoria 3, sales of Paradox Interactive's grand strategy have already exceeded half a million copies just a month after its release on Steam. It is one of the best launches for the Swedish company.
The work puts players in charge of a nation in the middle of the Victorian era, offering them the opportunity to manage its economy, the social relations of citizens, as well as international diplomatic relations and everything that gravitates around the military sphere. To find out more, please read on our review published last month.
Finally, the company has published a nice infographic that shows some of the goals achieved by the community, including the construction of 126,263 Suez Canals and the creation of 380,335 new countries.
Previous article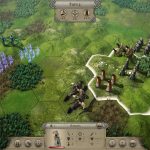 The Master of Magic remake goes gold