Assassin's Creed Origins on PS5 and Xbox Series X | S it runs like on the last generation consoles, therefore with the frame rate locked at 30 fps, however that could change very soon. Ubisoft would in fact be about to publish an update aimed at the latest Sony and Microsoft platforms capable of increasing the refresh rate, let's imagine at least 60 frames per second.
We learn about it thanks to an update of the PlayStation Network database, where a patch has appeared that should bring Assassin's Creed Origins to version 1.60. As reported by the dataminer, the patch for PS5 (and therefore Xbox Series X | S) could be published as early as next week, so we won't have to wait long.
Origins is the only modern Assassin's Creed to have remained anchored to an old-gen version: Odyssey, in fact, received such an update last summer, while Valhalla has had a native version for PS5 and Xbox Series X | S since launch.
Previous article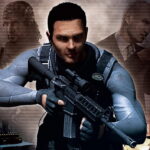 PlayStation Plus: PS1 classics will have trophy support