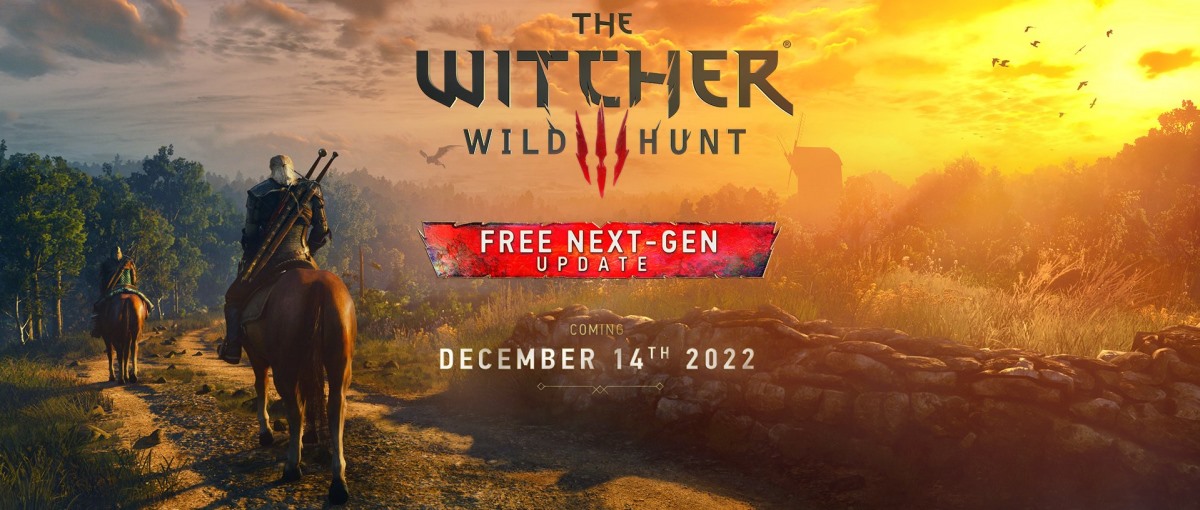 After two notorious delays and a developer change, CD Projekt Red finally sets a date for The Witcher 3: Wild Hunt update for PlayStation 5 and Xbox Series, which will be available on December 14. The details and the first
gameplay
They will be offered next week through a broadcast on Twitch. As previously announced, the update will be delivered free of charge to owners of the game. Otherwise, The Witcher 3: Wild Hunt – Complete Edition will be offered on PS5, Xbox Series and PC.
For now, CD Projekt Red has teased that The Witcher 3: Wild Hunt next-gen update will include "dozens of visual, performance, and technical improvements," including support for ray tracing, faster loading times on console and a series of mods integrated into the experience. Additionally, additional downloadable content inspired by Netflix's The Witcher series will be added, including new weapons and armor for Geralt, as well as alternate skins for select characters.
Starting December 14, players who don't own a copy of The Witcher 3: Wild Hunt will be able to grab The Witcher 3: Wild Hunt – Complete Edition for PS5, Xbox Series, and PC, which includes all free content as well as the paid expansions Hearts of Stone and Blood and Wine. The Complete Edition will go on sale in digital format and later in physical format. On the other hand and on a date not yet announced, the version of The Witcher 3 for PS4, Xbox One and Switch will also receive improvements and DLC for the series.
Available since 2015, The Witcher 3: Wild Hunt is one of the best-selling and best-reviewed games of the last ten years. The saga developed by CD Projekt Red has more than 65 million copies sold, of which 40 million belong to the third part. The Witcher 3: Wild Hunt is one of the best examples of a single player title that can sell and generate revenue over time.
The Witcher 3 is an open world RPG starring Geralt of Rivia, who on this occasion sets out on "the most important mission of his life": locate Ciri, his adopted daughter and bearer of the old blood. Ciri is pursued by the Wild Hunt, a group of specters who have traveled from world to world to harness her power. The action of the game takes place in a fantasy world where warlocks like Geralt serve as monster hunters. The rewards for this and other activities can be used to upgrade weapons and buy armor, or spend on horse races and card games.