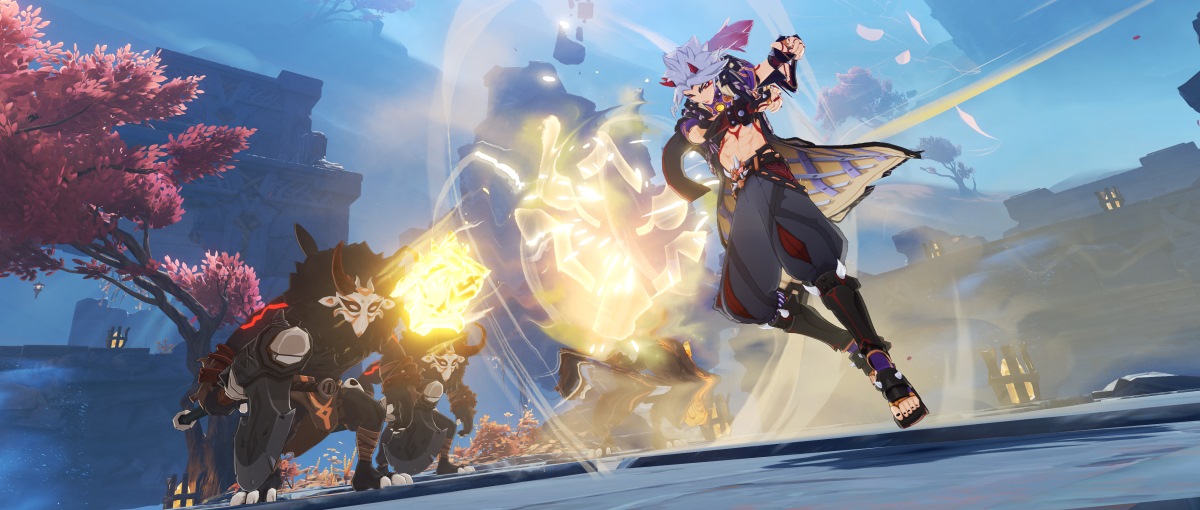 HoYoverse, the company that until recently we knew under the name miHoYo, has announced that the popular Genshin Impact will receive the Deep Dreams update on May 31. The Chinese development team expects patch 2.7, which will allow further exploration of The Chasm and introduce two new playable characters, Yelan and Kuki Shinobu, to last for 6 weeks, after which patch 2.8 will be released on July 13.
The Deep Dreams update introduces the Perilous Trail event that will take players back to The Chasm with a new questline. Characters including Yanfei, Yelan, Arataki Itto, and Kuki Shinobu will appear as the campaign progresses, revealing secrets such as how the people of Liyule fought against monsters 500 years ago, and the role of yaksas in history. Progressing through the new quests also unlocks a new challenge called Realms of Guile and War with new rewards. One of them is an event-exclusive four-star bow.
On the other hand we have the A Muddy Bizarre Adventure event, which will bring back the character of Hosseini to take players to the caverns and mines in The Chasm.
Regarding the new playable characters, Yelan and Kuki Shinobu, come to Genshin Impact with their own quest line and event. Yelan introduces herself as a four-star character, as well as a mysterious figure with many faces and identities, including being the owner of the Yanshang Tea House and the intelligence officer of Liyue. She is a known figure. We are facing a Hydro DPS character who equips a bow with which he executes fast attacks with great mobility. Yelan has her own gachapon of hers.
For her part, Kuki Shinobu adds four stars and for those who do not know her, she is the partner of Arataki Itto and deputy leader of the Arataki Gang. She is a support character who equips a sword and manipulates the Electro element. Among her abilities we find that of consuming her own life to heal the other members of the group and inflict damage over time to nearby enemies. In the trailer that accompanies the news you can see Yelan and Kuki Shinobu as well as the rest of the content of patch 2.7.
Genshin Impact is available on PS4, PS5 and PC. The Nintendo Switch version is still in development but does not yet have a release date.