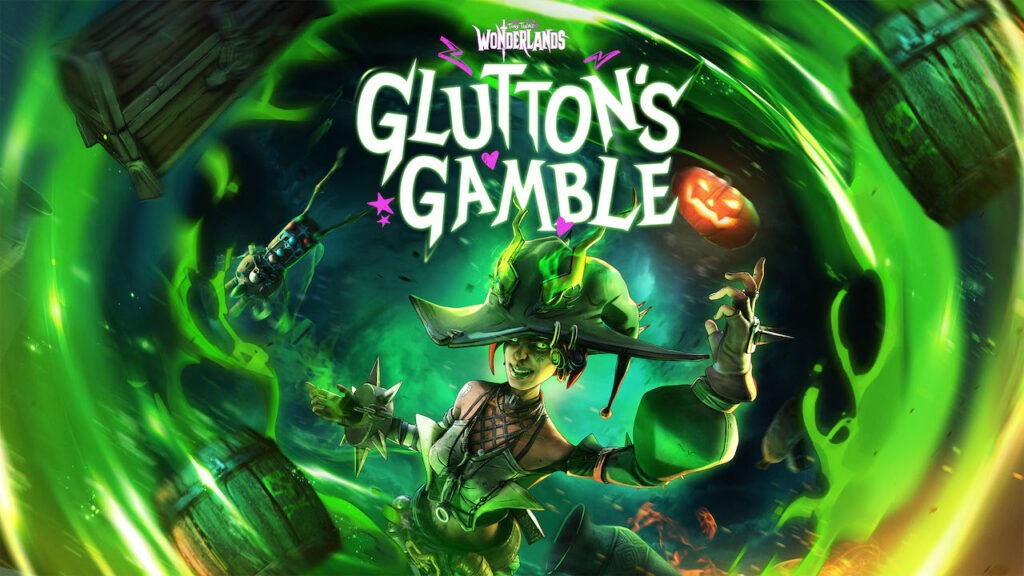 The publisher has released many news during this day.
2K And Gearbox Software they released the DLC during this day Glutton's Gamble from Tiny Tina's Wonderlandsadditional paid content that we remember to be available for purchase both individually and through the Season Pass dedicated to the new chapter spin off of the series Borderlands.
And to sublimate this important event, the American publisher has published the launch trailer of this new DLC, with players who are called to face the monster in the second Mirror of Mystery of Vesper. All the more while Imeldathe Sand Witch, has decided to unleash her latest culinary creation: "a potion that gives her a voracious appetite and frightening strength".
Tiny Tina's Wonderlands received a lot of news during this day
But the surprises are not over here yet, since Gearbox has published theUpdate 1.0.3.0a from Tiny Tina's Wonderlands, both on console and on PC. And among the novelties in this new update, we point out that the addition of support to the VRR (Variable Refresh Rate) up PS5. Click on the following link you can find the complete changelog of this new update.
That said, the new DLC of Tiny Tina's Wonderlands allows players to throw themselves headlong into theGlutton's Gambitso as to face a more difficult dungeon and collect higher level loot to complete the main story.
Vesper and his Mirrors of Mystery can be found in the Dreamveil Overlook, just outside Brighthoof in the Overworld. The enemies inside have a base level of 13 and scale to the level of the Fatemaker, making the Mirrors of Mystery a feat worth repeating, whether you are still at the start of the Fatemaker mission, or have forged yourself in flames of the most difficult levels of Chaos