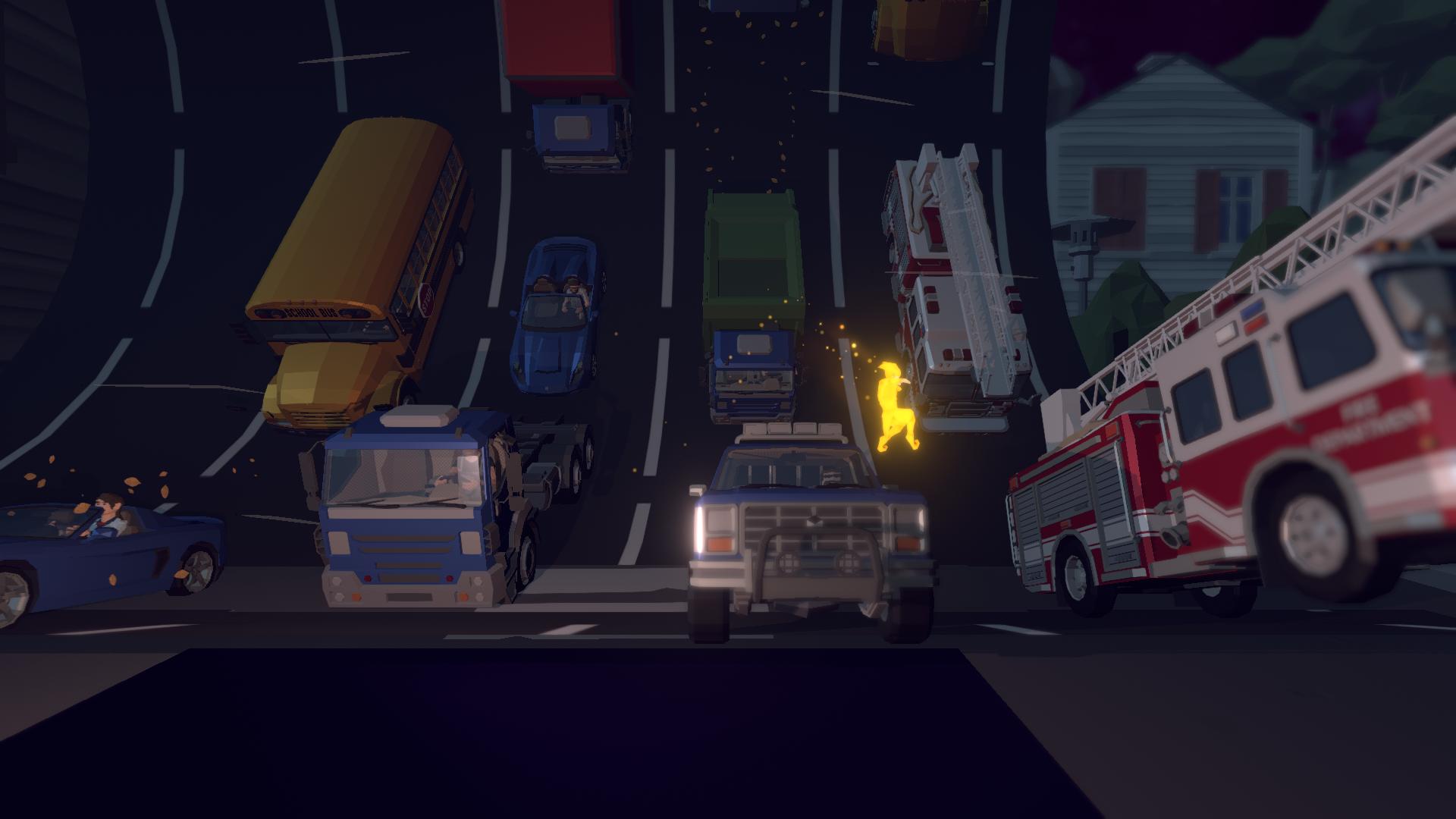 Through the Nightmaresis an action platformer from the Ukrainian indie team Sandman Team, which has been in development for quite a long time. Since 2017, the game has won 6 awards at various conferences and festivals, and the authors added another Techland Special Award to it at Digital Dragons in Krakow. Over the years, the authors have moved on nicely, even towards the last year, even in constant fear, when Russia bombs everywhere and does not see their homeland. Despite this, keep going and they want to release the game this year. We had the latest version in Krakow.
The game is about the Sandman (not the comic book one), who dives into the level worlds of children's dreams to give them a peaceful sleep. The game consists of three chapters with a total of 45 levels, which will definitely not be enough and it will take me about 6 hours. You will jump, overcome obstacles, discover game mechanics and reveal various secrets. Gradually, you will help them overcome their fear and collect various objects to fill the special room.
The game is inspired by today's classic and popular games, such as Limbo, Inside or Ori. Both visually and in terms of gameplay. The control would still need a little fine-tuning to make it more responsive than, for example, in the Ori series, but Through the Nightmares was very pleasant to play. I didn't have much time, but I went through about three levels, where the mechanics gradually accumulated nicely. It's not some kind of metroidvania, you move forward relatively linearly (like Limbo, for example), but it felt like the game knew how to do it honestly. She knows how to suffer, but she shouldn't get frustrated. The solution is always right in front of you and you only need to ask for it.
I was interested in the mechanics of changing and summoning, how you can get where you can't fit in a standard size. It's also your voice, so you often use the pky mechanism and the like. It's fun and a bright idea. The game also has a relatively unique system of checkpoints, where you find a fau with level sand in some easily accessible place, and then you decide for yourself where to pour the sand to create a checkpoint. It only goes once per level and you have to think carefully about where you place it. Some trap a bit more than Meat Boy, so they require a more difficult sequence of traps from you, and first there is a good idea of ​​where the best place to place the checkpoint is.
You will jump, die, respawn and so on, and you won't reach the animal. We'll wait a little longer for that, but for now you can also enjoy the game in the demo on Steam.