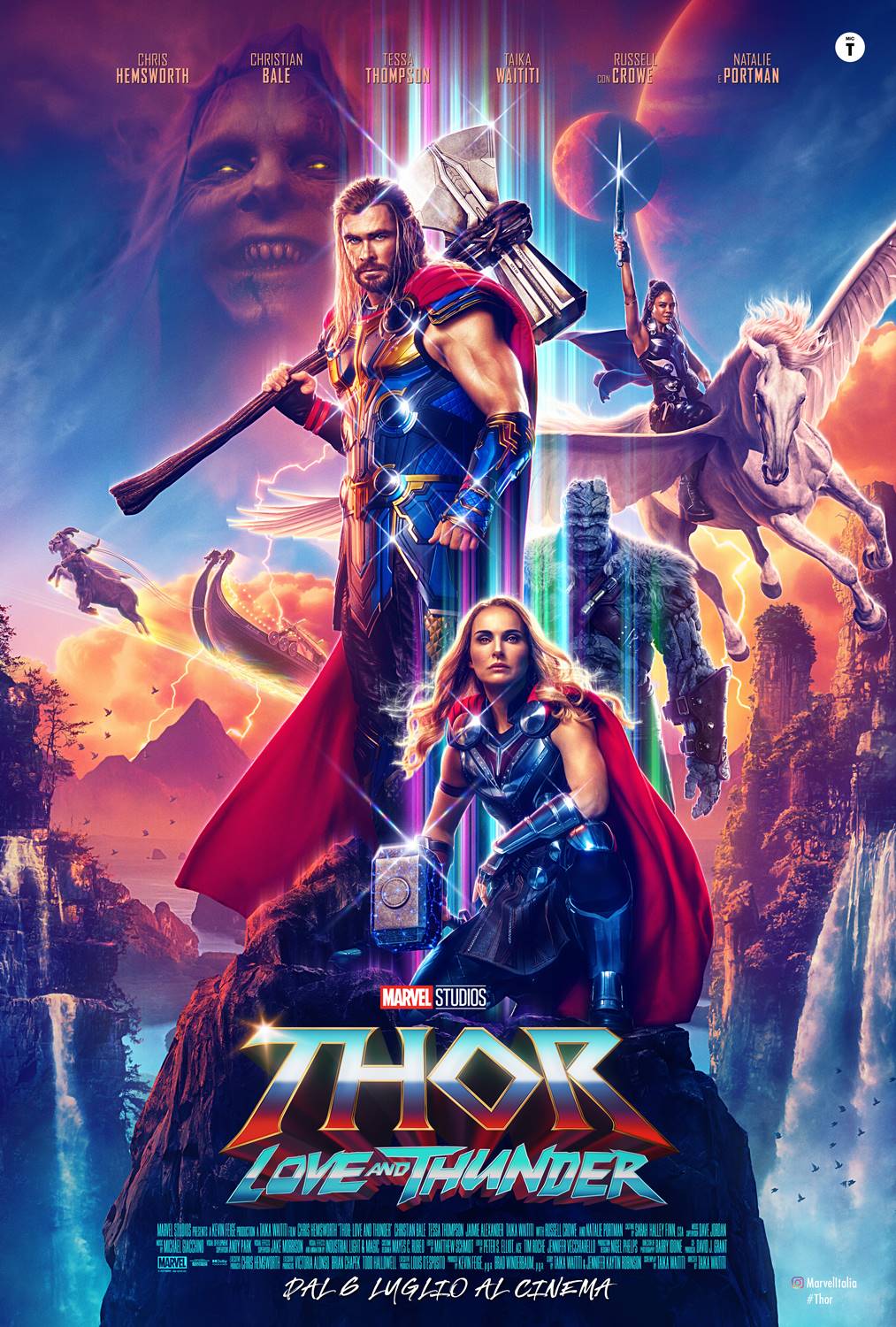 When there is just over a month left until the arrival in the cinemas of Thor: Love and Thunderhere is that Disney and Marvel Studios have released the new official trailer in Italian of the film directed by Taika Waititi.
This is the synopsis of the film: "The film follows Thor (Chris Hemsworth) on a different journey from those faced up to now, in search of himself. But his rest is interrupted by a galactic killer known as Gorr the Slaughterer of Gods (Christian Bale), who seeks the extinction of the gods. To combat the threat, Thor relies on the help of King Valkyrie (Tessa Thompson), Korg (Taika Waititi) and ex-girlfriend Jane Foster (Natalie Portman) who, to Thor's amazement, inexplicably wields his magic hammer, Mjolnir. , like Mighty Thor. Together, they embark on a shocking cosmic adventure to uncover the mystery of the God Slaughterer's vengeance and stop him before it's too late."
Thor: Love and Thunder will be in Italian cinemas from 6 July. In the meantime, the official poster of the film has also been released.
Previous article

Dark fantasy adventure I, The Inquisitor announced for PC and consoles