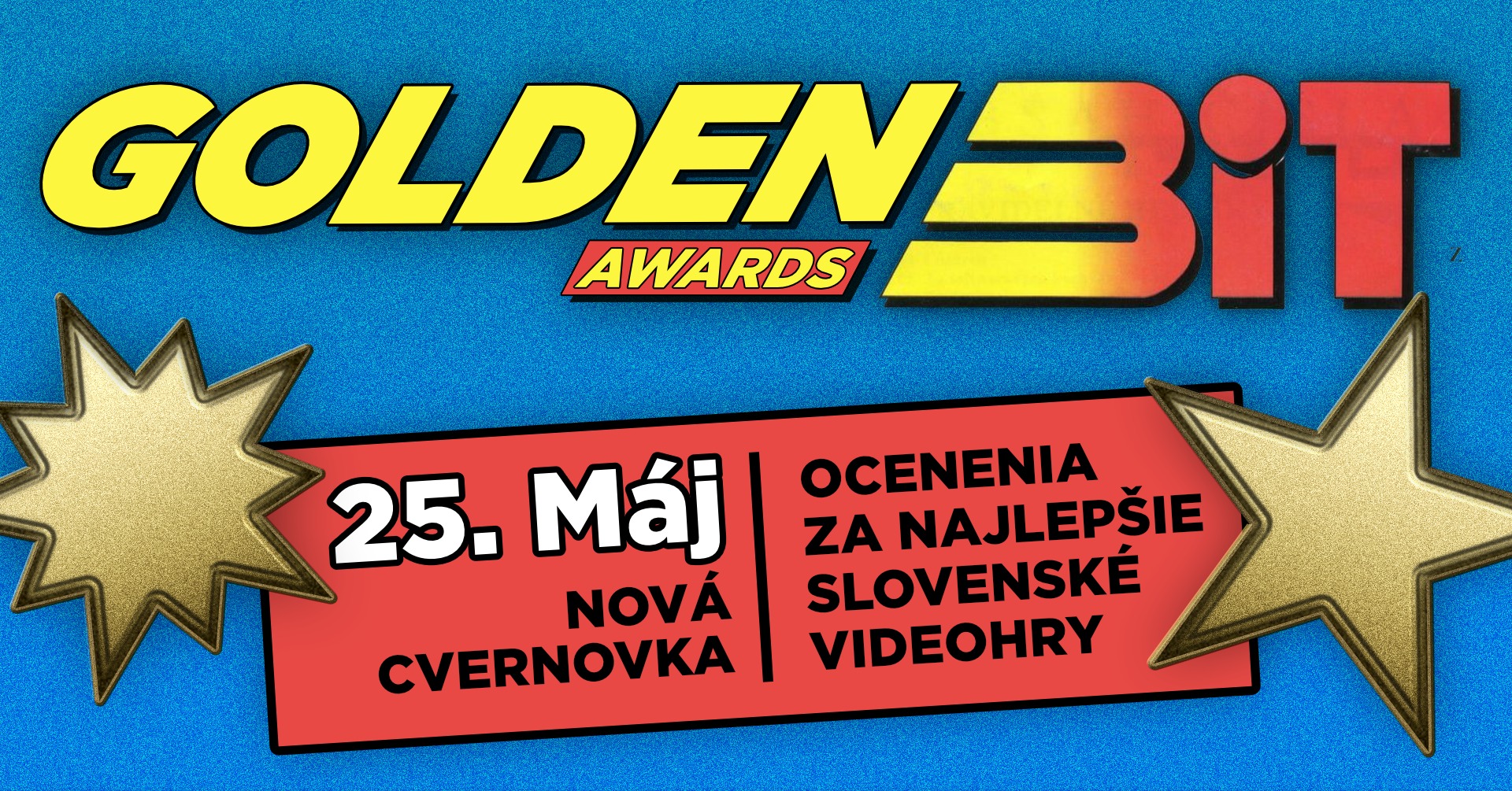 The Slovak Game Awards will be renamed the Golden BiT Awards 2023 (named after the BiT magazine about games, which was published here in 1991 and was published by the company Ultrasoft) and the prize distribution will take place here on April 25 at 17:00 in Nová Cvernovka (more about the event). The best games from 2021 and 2022 will be selected here.
The organizers say:
The creation of games in Slovakia has a long history going back to the days of punch cards and word puzzles. Today, the creative industry of game creation employs almost 1,100 professionals, and over 70 companies generate a turnover of more than 80 million euros. Until now, hundreds of games have been created for all the existing and non-existent platforms today. That's why op and their oceova is the newly created national prize Golden BiT Awards.
Awards will also bring a lot of news. In addition to the all-night program, there are also completely new categories. Of course, the prizes will be awarded under the careful evaluation of a jury full of professionals and video game heroes and villains, as well as the itates of the Sector.sk portal and the community of professional developers. The ceremony is organized by the Slovak Game Developers Association and moderated by Yablko and Joko from Arcade Watch. After all, in addition to the bar Olympics, there will also be a chat with the community, video games to play, but also a pleasant game-musical treat from the resident playlisters. And if there are enough villains and villains for the Towerfall tournament, then there will also be a Towerfall tournament, usually in Arkdo's Hliadka river.
The nominee himself plays with:
Aaron's Dilemma – Impact Games (2021)

Age of Pyramids – Cassa Game Industry (2022)

Armored Heroes – 1DER Entertainment (2021)

Cells in Action – Impact Games (2022)

Gray Zone – Eastworks (2022)

Loot River – straka.studio (2022)

Office Run – Adrin ika (2022)

Port City: Ship Tycoon – Pixel Federation (2021)

Shipwrecked – VMU (2022)

Towards the Stars – Peter Tkaov (2021)

Catie in MeowmeowLand – ARTillery (2022)

Happy Egg: Helix Jumping – TIKS Games (2021)

Meerkat Race – RongeGames (2022)

Omegabot – imon arn (2022)

Puzzle Adventure – Pixel Federation (2021)

Tactical Combat Department Render System (2022)

Way of the Hunter – Nine Rocks Games (2022)

Deadness – Alien Studio (2022)

Juro Jnok – Peter Jurkovsk (2021)

Off Stage – Incidental Minds (2021)

PAMOJA – Impact Games (2022)

River Strike – Hoglet Interactive (2021)

The House of Da Vinci Blue Brain Games (2022)
If you voted for our games of the year, you also chose the game that won the Sector.sk Game Award category.