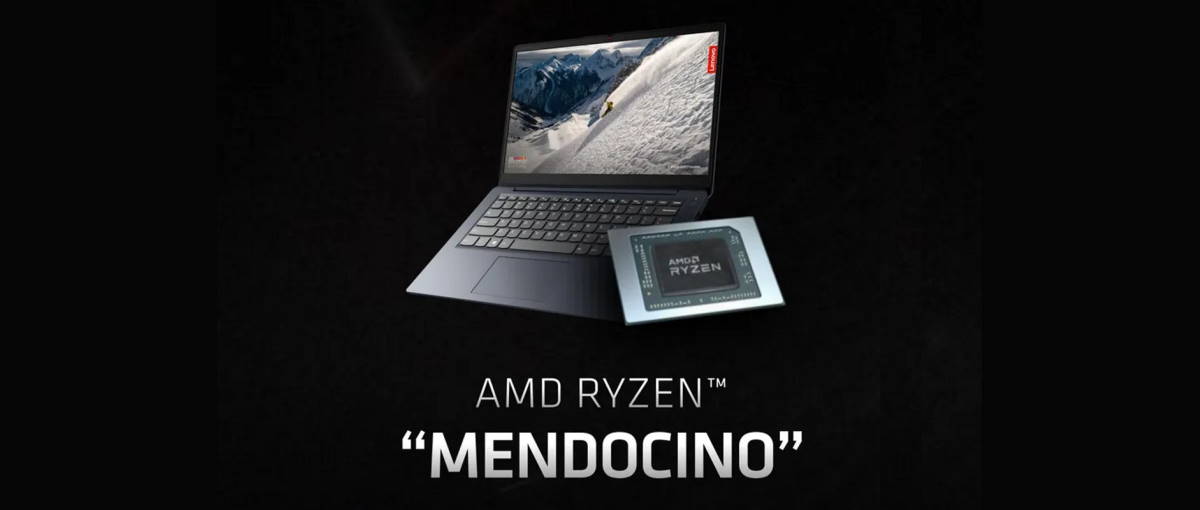 AMD has made good use of the time dedicated to its conference at Computex. In addition to revealing the future of Zen 4 with the basic details of the new Ryzen 7000 processors, the company has unveiled affordable laptop processors. They are the new Mendocino (not to be confused with the old Intel of the same name), some somewhat peculiar chips by betting on the Zen 2 microarchitecture, already very old, but with some updates.
The new AMD Mendocinos are a curious mixture of old and new, since they are derived from Zen 2, but are manufactured at 6nm (Zen 2 was originally a 7nm design) and are associated with RDNA 2 integrated graphics, of the present generation. The result is a series of small, efficient and potentially interesting performance APUs for what is styled in the low and mid-range. A market thirsty for news due to the semiconductor crisis.
According to AMD, the new Mendocino chips will provide more than 10 hours of autonomy and in general equipment from $399 to $699, using a general configuration of 4 cores and 8 threads compatible with LPDDR5 memory. There's no word on clock speeds, but considering they're likely to replace the Picasso range, the emphasis would be on making a small, efficient APU.
As he astutely points out AnandTech, the basic details of Mendocino are quite reminiscent of Aerith, the APU used by Valve's Steam Deck console, only made using a slightly smaller node. Unfortunately we do not yet have information such as the number of graphics cores in the GPU to make more precise comparisons.
AMD's intention is that the first computers based on its new APU go on sale during the fourth quarter of this year, with enough time to take advantage of Christmas sales. Between now and then we will have had time to get to know the full range and all its interiors.