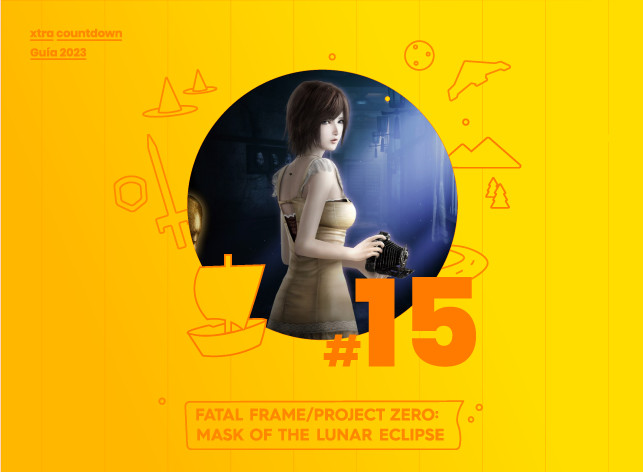 Even though it's still January, the 2023 game schedule is packed with releases, some of which make the most-anticipated list. Just by looking at the titles that await us on all platforms during the first half of the year, more than one can feel overwhelmed, so our new sponsor xtralife has reviewed the games that 2023 will bring us. To whet your appetite, xtralife has launched on his Twitter a
15 day countdown
to discover your top 15 of the year starting with
Fatal Frame
. Are you agree? You can enter their Twitter and discuss it.
One of the biggest releases of 2023 already has a name and date, it is The Legend of Zelda: Tears of the Kingdom, which will be available on May 12 for Nintendo Switch for 59.99 euros. On PlayStation 5 they also have their great exclusive, Marvel's Spider-Man 2 from Insomniac Games, which will arrive in the fall. On Xbox Series, weapons are watching over Starfield, the new game from Bethesda Softworks as well as one of the most anticipated releases of this generation, which will debut in the first half of 2023.
xtra life section
Beyond the exclusive ones, in the xtralife Section we have two multiplatform proposals. The first is Hogwarts Legacy, which will be available on February 10 in multiple editions, such as the Deluxe (from 74.95 euros) and the collector's edition, which includes a magic wand and a book, among other items. The second is Street Fighter 6, which will arrive on June 2. Those interested can buy the fighting title with a standard edition or accompany the disc with a matching t-shirt, stuffed animal or even socks.
Top Releases 2023
If we stick to chronological order, Nintendo Switch players will start the year with Fire Emblem Engage and Bayonetta Origins: Cherry and the Lost Demon, which will go on sale on January 20 and March 17, respectively, for 54.95 euro each. For those looking for terror and survival we have two remakes: Dead Space, on sale on January 27 for PS5, Xbox Series and PC, and Resident Evil 4, which can be reserved in a standard (62.95 euros) and limited (69.95 euros) edition. Both include a gift.
For role-playing lovers before the summer there are two unavoidable appointments. On June 6, Diablo IV will go on sale, whose reservation guarantees early access to the open beta, while on June 22 Final Fantasy XVI will arrive, which in xtralife you can find a limited edition that accompanies the copy of the game with a steelbook and access to additional Gil Boost + Brave Heart content. Both console games are priced at 72.95 euros, less than in the official digital stores.
Other titles with confirmed date
Also marked on the calendar is the release date of PlayStation VR2, which can be pre-ordered separately or bundled with Horizon VR: Call of the Mountain for a free gift. The first half of the year closes in style with Star Wars Jedi: Survivor, Forspoken, Like a Dragon Ishin, Kirby's Return to Dreamland and Wo Long: Fallen Dynasty, the new Team Ninja game that will arrive with an edition with steelbook. For those looking for games indie in physical format we have Mato Anomalies, Cult of the Lamb and Souldiers.
Top releases 2023 (no confirmed date)
For the more far-sighted, the 2023 release calendar holds more than half a dozen games that do not yet have a date but are already open for reservation at xtralife, including Suicide Squad: Kill the Justice League, STALKER 2: Heart of Chornobyl, Alan Wake II, the new Forza Motorsport or the two new bets from Capcom: Pragmata and Exoprimal. For their part, Nintendo Switch players will enjoy Master Detective Archives: Raincode, the new action-mystery title from the creators of the Danganronpa series, and the long-awaited Pikmin 4.
We expect them to come out in 2023
We also have a small group of games announced that could arrive in 2023. This category includes Judas, the new project by Ken Levine (BioShock), the new installment of Fable in the hands of Playground Games, Dragon Age: Dreadwolf, Tekken 8 and Death Stranding 2. We cannot guarantee that these titles will be available this year, but we can confirm that all of them can be (or will be soon) available on xtralife.
Figures / merch and others
Finally, we leave you with a selection of figures and statues perfect to decorate any shelf.
This entry is a content sponsored by xtralife.