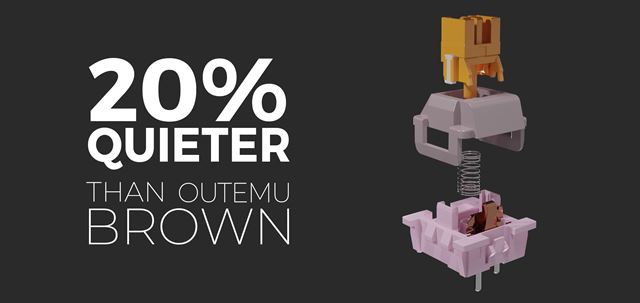 If you like silent reading, you want mechanical switches and also a cheap keyboard. Genesis will take care of you. First, toti brought a new version of its high-quality THOR 303 keyboard. Now it is in the TKL version and thus without a numpad and with silent switches.
Genesis Thor 303 TKL Silent Switch the LT version of the Outemu Peach Silent switch, which is both silent and has a fast response and a lifespan of 50 million clicks. It will be 20% quieter than a keyboard with Otemu Brown switches.
Genesis added:
Quiet operation, i.e. quiet playing, is not the only advantage of Outemu Peach Silent. These switches are also characterized by a fast response, a very low click activation point of 2 mm and a required pressure of only 40 g. The result is that sweat registers an action much faster than with membrane equivalents. The durability of clay in combination with full RGB backlighting and the PRISMO effect guarantees durability and comfort even during the longest gaming sessions.
With the Thor 303 TKL, you also get a set of replaceable switches, so if one of them breaks, you simply pull it out and replace it with another. The keyboard comes with two replaceable switches.

That won't be all, and the keyboard will continue:
The new model of the mechanical keyboard of the Thor 303 TKL series is characterized by glued stabilizers, which, thanks to their properties and high-quality lubrication, ensure quiet performance and even smooth movement of the keyboard. A special dust cover is also available, which protects the sleep mechanism and extends its life.
The keys used alone have a lifespan of 50 million clicks. The key mechanism in combination with the "Double Injection" technique and a solid aluminum cover means a long service life. The keyboard is also equipped with many other functions, such as N-Key Rollover (full Anti-Ghosting), can lock Windows keys and even advanced lighting effects RGB Prismo Effect.

The keyboard is fully RGB and has its own backlight profiles, which you can change through the application and define your own. You can also redefine the macro and save everything in the keyboard's built-in memory.
The keyboard costs 79 euros.