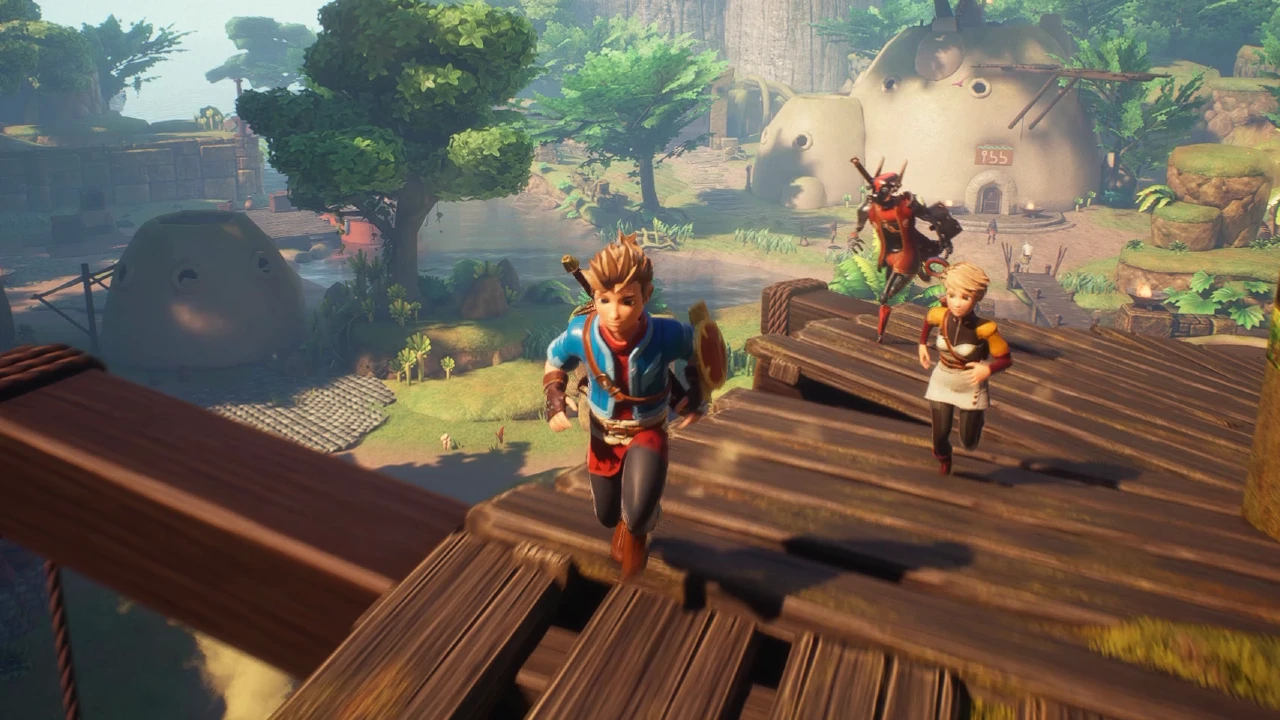 The long-awaited release of ocean horn 2 in 2023 the gaming world will be in absolute ecstasy! The time has already come on August 2nd, the new adventure is coming to the PS5, Xbox Series X|S and the PC. The new version impresses with razor-sharp graphics in 4K at 60FPS and includes all previously released Quality of Life improvements.
Improved graphics and a breathtaking game world await you!
Look forward to not only embarking on this extraordinary journey alone. Trinthe already well-known granddaughter of the charismatic Arcadia leader Archimedesand gene, a very mysterious robot wielding an ancient samurai weapon, join you. Together with your companions you will become fearless of the sinister Army of Mesmeroth oppose You decide who your companions are, with specific commands you can lead them into battle or let them help you in tricky puzzles.
But that's not all! ocean horn 2 It is not without reason that it is one of the most beautiful action RPGs of all time and sets new standards in the video game industry. Equipped with powerful items, with the Caster Gun firmly in hand, you will unlock the mysteries of the ancient ancestors and the breathtaking realm of Arcadia explore. The challenges call for you, the true hero of the story.
The absolute ultimate gaming experience awaits you: 4K/60 FPS on PS5, Xbox and PC, an epic action RPG around 20 hours long awaits you. With gigantic boss fights that demand your skills and dozens of side quests with fabulous rewards. There are also clever puzzles and mysterious dungeons just waiting to be explored by you.
Make yourself of already ocean horn 2 being catapulted into a world of legend, wonder and magic. Are you ready to face the challenge and write the story as a true hero? Then don't wait any longer – adventure is calling!
ocean horn 2 will be released on August 02, 2023.