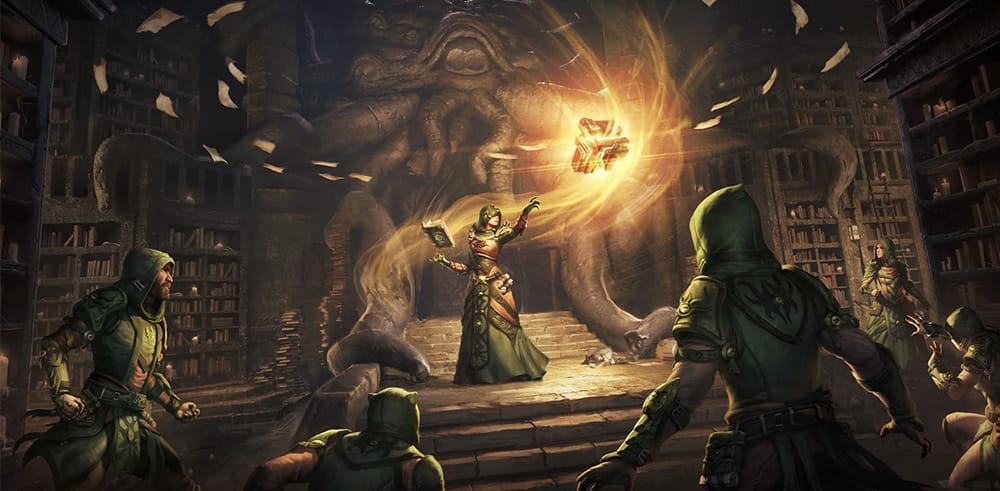 The Elder Scrolls Online is launching new content for 2023 today with the release of DLCScribes of Fate. That's the essence of this year's Shadow over Morrowind content and brings with it update 37. For now, this news is only available for PC, but it will be available on consoles on March 28.
The Scribes of Fate DLC brings two new PvE dungeons to the three games, Bal Sunnar and Scrivener's Hall. In these dungeons, there are two unique storylines for the game, which start the larger adventure of Tie over Morrowind, which will be developed in the upcoming Necrom prologue and Necrom chapter planned later in the year. Dungeons can be played on Normal, Veteran and Hard and contain only rewards and rushes, the drilling of several new sd items, two old sd items and a number of collectible items, including new looks, emoticons and others. You can get access to the DLC for 1500 crowns in the game store or if you pay ESO Plus.
Update 37 of the base game will also be released. It is available completely free for all ESO games and brings a lot of skins, add-ons and skins to the game. Among them is also a completely new accessibility function in the form of a screen, a new cosmetic tool that allows you to hide handrails, which can be found in the game event Jesters Festival later this month, and these are often plastered during home maintenance.