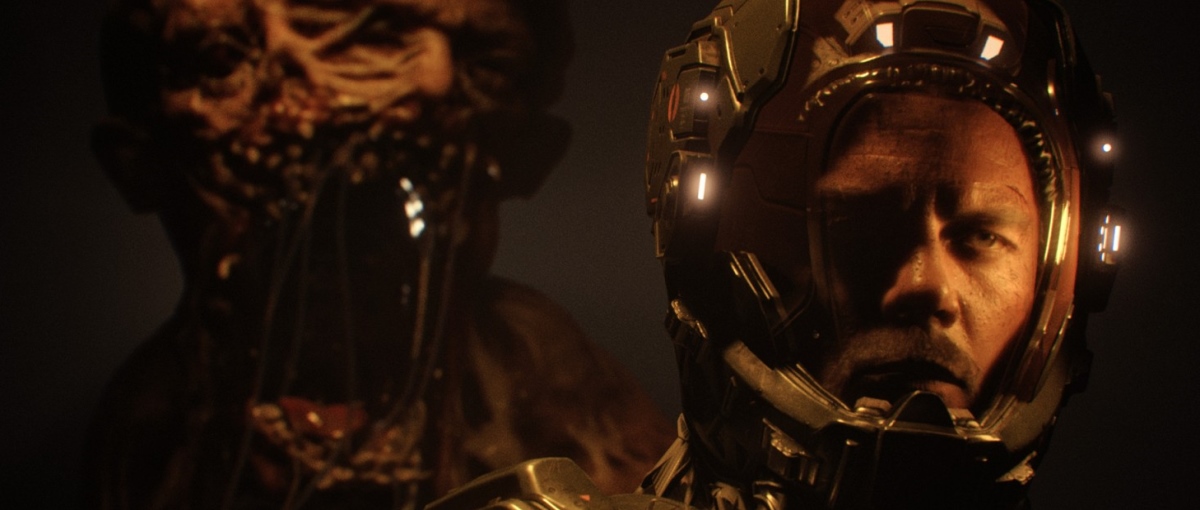 The Callisto Protocol, a
survival-horror
Developed by Striking Distance under the watchful eye of Glen Schofield (Dead Space), it was announced in December 2020 and oddly enough at the time it was presented as a game set in the PUBG universe. This was one of the few pieces of information we had about the project and now Schofield has revealed that this is no longer the case, The Callisto Protocol has evolved to take place in his own universe. This data transcends when there is not much left for us to see the title again.
"FYI [para tu información] The Callisto Protocol has its own story and world." says glen schofield, director of The Callisto Protocol and founder of Striking Distance, on Twitter. "It no longer takes place in the PUBG universe. It was originally part of the PUBG timeline, but has grown into its own world." Schofield reports that PUBG players will still be in for "little surprises" related to the game. battle royalebut insists that The Callisto Protocol has its own world, history and universe.
How did The Callisto Protocol, a survival-horror set in 2320 whose action takes place in a prison located on Jupiter's satellite Callisto, with PUBG, a battle royale developed in the present? Nobody knows. Possibly Krafton, the parent company of Striking Distance and PUBG Studios, was interested in creating a universe to draw players from one project to another. However, this tie could limit the creative freedom of Striking Distance and the simplest (and logical) thing has been to let The Callisto Protoco grow in its own universe.
Striking Distance's goal with The Callisto Protocol is to give "a new generation survival horror genre a twist." "This title challenges gamers to break out of Sideros maximum security prison and uncover its most shocking secrets," says the studio. "This combination of horror, action and immersive story aims to reach a new milestone in the genre of interactive horror entertainment."
The development of The Callisto Protocol is led by the study that Striking Distance Studios has in the San Francisco Bay Area, which receives the support of the Zaragoza study.