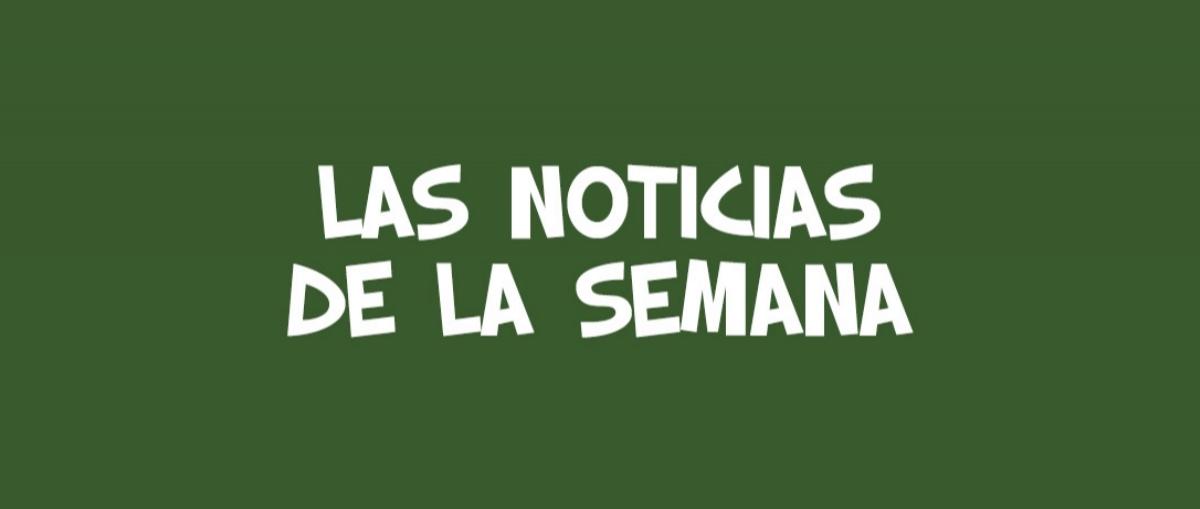 Sony has been one of the great protagonists of the week thanks to the publication of a strategic plan where it reveals its intention to bet on games as a service and bring half of its titles to PC and mobile. It has also promised 20 games for the PlayStation VR2 launch and revealed that God of War (Prime Video) and Horizon (Netflix) will have a series. Additionally, a new State of Play will air on Thursday, June 2 to showcase PS VR2 games and select projects.
third party
.
Another of the news of the week came on Friday night with the presentation of Star Wars Jedi: Survivor, which will be available in 2023. For this year they have secured their arrival Call of Duty: Modern Warfare II (October 28), The Lord of the Rings: Gollum (September 1) and Temtem (September 6). On the other hand, Microsoft continues to work on Keystone, the code name for the streaming for Xbox Cloud Gaming, and Take-Two has completed the purchase of Zynga for $12.7 billion.
In technology, AMD has offered a first look at Ryzen 7000 chips and announced the Mendocino APU for laptops, Asus has presented a screen with a refresh rate of 500 Hz and LG has renewed its catalog of 47-inch OLED monitors and two IPS. For its part, Microsoft has announced new features for Windows 11 such as the widgets of third parties, Nvidia advanced a sharp drop in product sales gaming and Broadcom has confirmed the purchase of VMware for 61,000 million dollars
Nintendo
microsoft
Ed Fries says that Game Pass could negatively affect game sales and compares it to Spotify.
Microsoft continues to work on Keystone, the codename for the streaming device for Xbox Cloud Gaming.
Sony
Neve Campbell joins the cast of the Twisted Metal series.
Some classic PS Plus games use 50Hz PAL versions and developers may add trophies.
Sony wants half of its games to reach PC and mobile devices by 2025.
PlayStation will invest more in games as a service than in traditional ones and PS VR2 will launch with more than 20 titles.
Sony confirms that God of War (Prime Video), Horizon (Netflix) and Gran Turismo will have a series.
PC/Stadia/VR/iOS/Android
V Rising exceeds 500,000 units sold.
Announced For the King II, a roguelike with role-playing elements and turn-based combat.
Netflix embeds four games, Moonlighter, Dragon Up, Townsmen – A Kingdom Rebuilt, and Exploding Kittens – The Game.
The developer of V Rising shows his surprise at the success of the title, which already has a million units sold.
Daybreak Games cancels the development of a Marvel-licensed MMO.
Streets of Rage 4 comes to iOS and Android.
Dune: Spice Wars shows a roadmap that includes a multiplayer mode and a new faction.
BioShock: The Collection is free on the Epic Games Store and in June Prime Gaming will deliver Far Cry 4 among other games.
Steam Deck reduces fan noise and allows you to adjust the refresh rate on the fly.
Multi platform
Technology/Internet
AMD reveals the main lines of its Ryzen 7000 chips: up to 16 Zen 4 cores, more than 5 GHz, 5 nm and new socket AM5.
AMD announces Mendocino budget laptop APU, based on modernized Zen 2.
Broadcom negotiates the purchase of the provider of services in the cloud VMware for about 50,000 million dollars.
The Asus ROG Swift 500 Hz becomes official as the world's fastest gaming monitor.
Windows 11 will receive third-party widgets, app restoration, and miscellaneous improvements to Android support.
LG renews its catalog of UltraGear monitors with a large 47-inch OLED model and two high-performance IPS.
Nvidia expects a sharp drop in sales of gaming products, with its shares plummeting.
Broadcom announces the purchase of VMware for 61,000 million dollars.