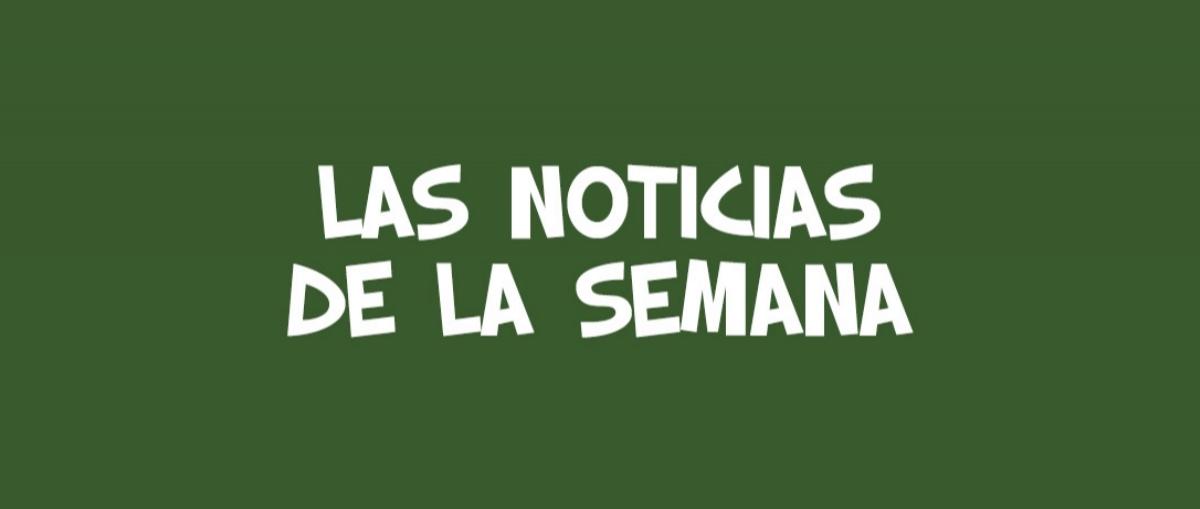 This week we got a little taste of what to expect in June with the announcement of several games like Arma Reforger, Among the Trolls, Miasma Chronicles, The Valiant, GreedFall II: The Dying World, Marvel Snap, and WRC Generations. In addition to new titles we also have delays, including Kerbal Space Program 2 and Tchia for early 2023. Test Drive Unlimited Solar Crown will also not be available until next year. On the other hand, Fall Guys has announced its move to
free-to-play
.
From Sony we have the list of the games that will be present in the new PlayStation Plus and thanks to this we have discovered Ubisoft + Classics, a new subscription included in the Extra and Premium options. For Nintendo this has been a very quiet week but with remarkable news: Saudi Arabia has bought 5% of the company's shares for 2,855 million euros. For those interested in free games, the Epic Games Store has started its sales by giving away Borderlands 3.
In technology, an Acer event has left us with a carousel of news that includes new 27-inch IPS gaming monitors, the Predator Helios 300 SpatialLabs laptop, and a Swift 3 with an OLED panel. For its part, Amazon has updated the Fire 7 tablet, which now has USB-C and up to 10 hours of battery life. On the Internet, the purchase of Twitter has become a soap opera starring Elon Musk, while Disney + has detailed that the subscription with advertising will show 4 minutes of ads for each hour of content.
Nintendo
Saudi Arabia acquires 5% of Nintendo.
microsoft
Jurassic World Evolution 2 joins Game Pass.
Farming Simulator 22, Jurassic World Evolution 2 and Sniper Elite 5 among the games coming to Game Pass.
Weekly Xbox sales in Japan exceed PlayStation sales for the first time in eight years.
Sony
PC/Stadia/VR/iOS/Android
Multi platform
Lego Star Wars: The Skywalker Saga leads April sales at the European level and PS5 is experiencing its best month of the year.
Bloober Team would be developing a remake of Silent Hill 2.
Kerbal Space Program 2 delayed its launch to early 2023.
Fall Guys will be free-to-play and will arrive with cross-platform gameplay and progression on Xbox and Switch on June 21.
Grand Theft Auto V sells another 5 million copies in three months and Tiny Tina's Wonderlands exceeds expectations.
Scavengers cancels its version for consoles and the Midwinter studio is acquired by Behavior Interactive.
Final Fantasy XV exceeds 10 million copies sold six years after its release.
The Valiant announced, a squad-based RTS set in Europe and the Middle East during the 13th century.
The Bearded Ladies (Mutant Year Zero: Road to Eden) announces the tactical adventure Miasma Chronicles.
After Dying Light, Techland is working on an open-world fantasy ARPG with former members of CD Projekt Red.
Bohemia launches Arma Reforger, a multiplayer shooter set in the Cold War and a springboard for Arma 4.
The Hellpoint role-playing game will arrive on July 12 on PS5 and Xbox Series.
Outward: Definitive Edition launch trailer.
Test Drive Unlimited Solar Crown delays its release to 2023 and cancels the PS4 and Xbox One versions.
WRC Generations announced, the last of Nacon and the first of the hybrid era.
Fantasy RPG GreedFall is getting a sequel coming in 2024.
The two installments of the shoot 'em up Deathsmiles will arrive in physical format on June 30.
Ubisoft sets a date for Roller Champions, a free-to-play team sports game that will arrive on May 25.
Evil Dead: The Game debuts with 500,000 units sold.
Embracer sees potential in sequels, remakes, remasters, and spin-offs for Tomb Raider, Deus Ex, Thief, and Legacy of Kain.
The tropical adventure Tchia delays its release to early 2023.
Genshin Impact will receive update 2.7 Deep Dreams on May 31.
Redout 2 delays its release on June 16.
Technology/Internet