Spiders and Nacon have announced that it will be released shortly a free update of Steelrising (here our review) that will introduce the New Game Plus mode.
This mode offers players an additional new level of difficulty and includes additional content, including four weapons, a new full outfit, and multiple enemy variants. An Assis mode will also be introducedt which will allow players to change the difficulty settings, giving them the possibility to choose how to approach the game.
Steelrising's free update will be available on PC, PS5 and Xbox Series X | S from 29 September.
Previous article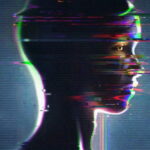 Play Videogame Arte e Oltre: a meeting between cinema and videogame