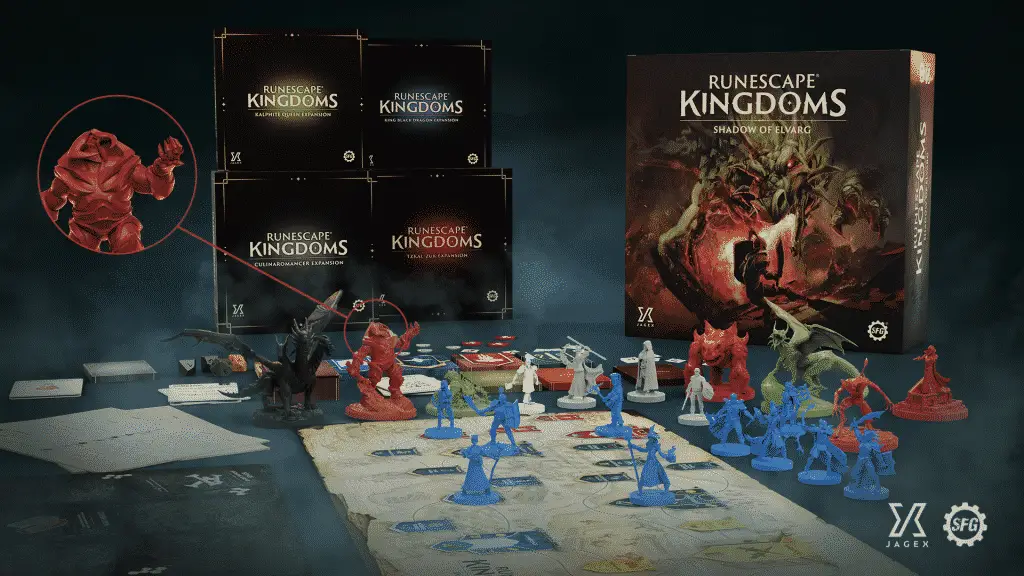 JagexUK developer and publisher, has just revealed new details about a new project, RuneScape Kingdoms: Shadow of Elvarga board game which will come up soon Kickstarter. Thanks to the collaboration with Steamforged Games that you've probably already heard of in relation to board games like Monster Hunter: World and Resident Evil, too RuneScape is about to arrive in a new guise.
RuneScape Kingdoms: Shadow of Elvarg, all the details on the board game coming soon
Inspired by the MMORPG that matters beyond 280 million of registered users, Steamforged Games and Jagex have designed RuneScape Kingdoms: Shadow of Elvarg. The board game consists of a cooperative campaign (from 1 to 5 players) in which you can explore the kingdoms of Asgarnia and Misthalin, face main and secondary missions, improve skills of their characters and clash with fearsome boss.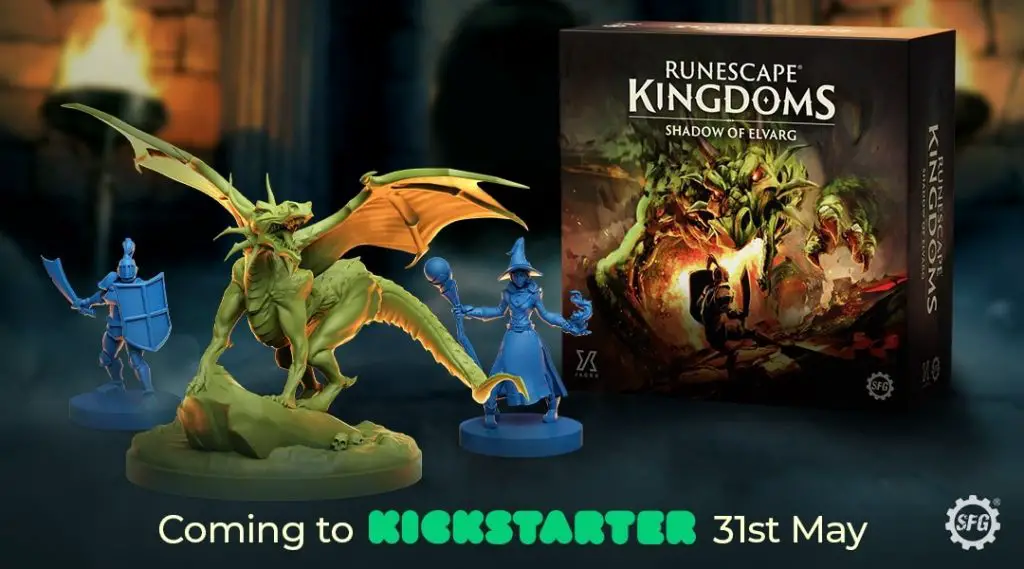 On Kickstarter they will be offered three levels for project supporters:
Core Pledge, will include a 12-hour campaign plus exclusive bonuses such as cards and the Culinaromancer expansion (which will only be available to backers on Kickstarter). Some of the bonuses, such as cards, will be unlocked upon reaching certain objectives set by the fundraiser.
All-in Pledge gameplayfeatures a 24-hour campaign, all four expansions and all cards that will be unlocked during the fundraising period.
Deluxe All-in PledgeIn addition to including the base campaign, this package will also contain all updates. There will be all four expansions, exclusive cards, limited edition data, and more.
There Kickstarter campaign to promote RuneScape Kingdoms: Shadow of Elvarg will be available from May 31, 2022.