Microsoft has started the distribution of the first major update of Windows 11 also known as 2022 Update. Its content is packed with new features, including a number of features aimed at improving the experience of players while using the operating system. All this without forgetting other areas such as security, accessibility, productivity and flexibility.
We start with the news for players. Once the update is downloaded and installed, Windows 11 will gain a new Controller Bar. This is an update to the Xbox Game Bar that offers quick access to recently launched titles and clients (Steam, EA Play, Game Pass…). The most interesting thing about this bar is that it is accessed by pressing the Xbox button on the Xbox controller (or a compatible one). This is a useful feature for those who play in the living room with the PC connected to the TV. Now you can start a game with just the controller, without having to resort to the keyboard and mouse.
The update will also allow DirectX 10 and 11 games running in windowed mode to improve latency and take advantage of features like Auto HDR and VRR (Variable Refresh Rate). Previously these features were only available for titles running in full screen. In addition, Windows 11 has added a new HDR calibration application that allows you to improve color accuracy and consistency. Continuing with this technology, the number of games compatible with the Auto HDR function is expanded.
Other features rolling out with Update 2022 are enhancements to DirectX12 Ultimate and support for DirectStorage of more storage configurations, including RAID 0. On the other hand, we have news for Microsoft Edge, which wants to be "the best browser for gamers". Its novelties go through the arrival of a start page for Games with faster access and that "allows you to earn Microsoft Rewards points as soon as the browser starts." There's also faster access to the Xbox Cloud Gaming library that includes recently played games.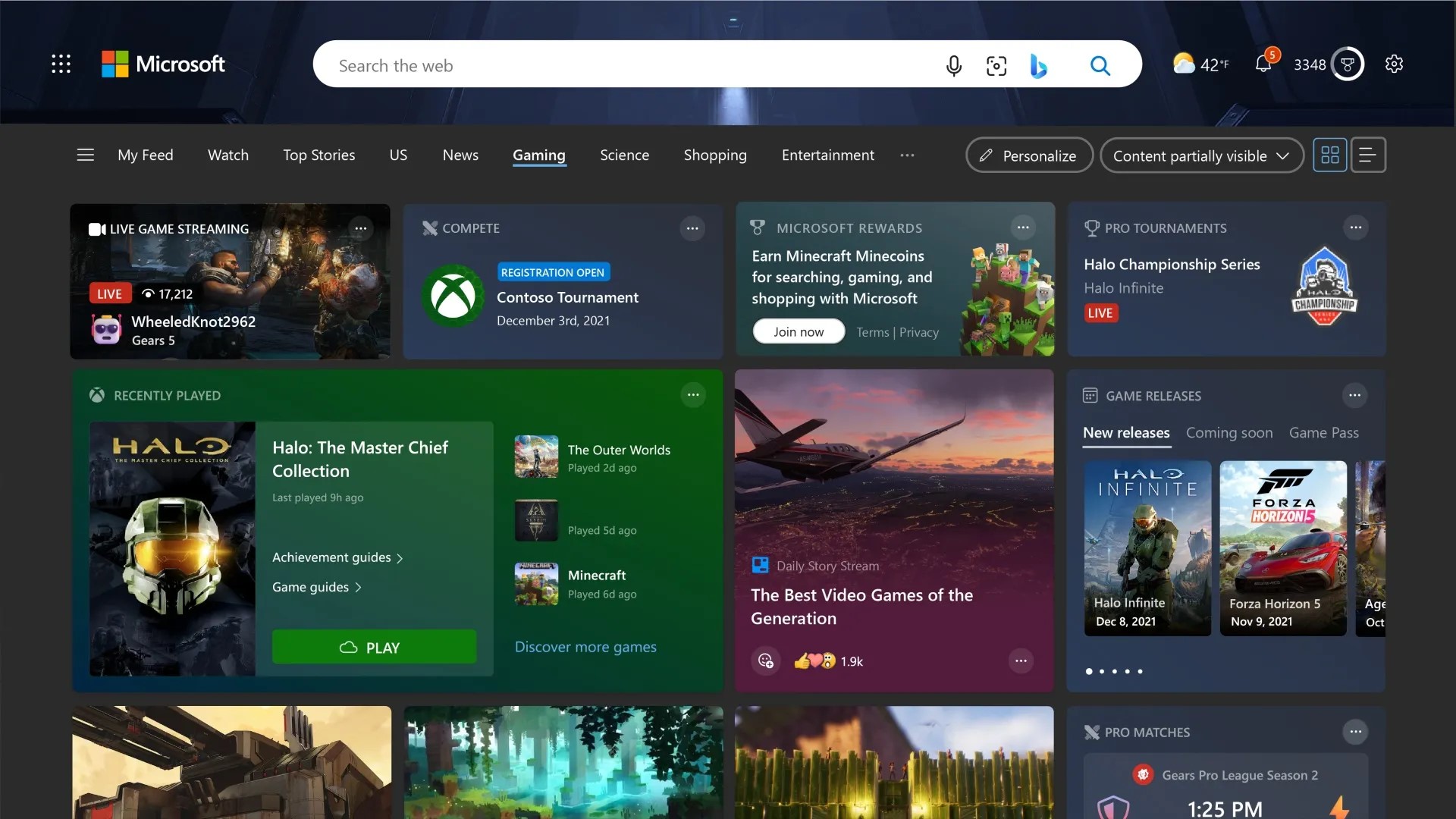 Continuing with Microsoft Edge, it incorporates Clarity Boost, a feature that improves the visual quality of games on streamingand gains an efficiency mode that improves gaming performance in Windows 10/11 by automatically reducing the browser's resource usage when a game is launched.
Finally, a quick review of the rest of the improvements in Windows 11 Update 2022 focused on security and boosting user accessibility, productivity, and flexibility.
AccessibilityNote: Windows 11 now has system-wide live captions, which are automatically generated from any audio.
Security: Intelligent application control is introduced so that the user can more confidently download any app.
Productivity– Improvements to Snap layouts, the new Focus feature, and performance and battery optimizations.
creatorsNote: Windows 11 adds creation tools like Clipchamp, which makes video editing easy.
Work environment: Microsoft Defender SmartScreen identifies when people enter their Microsoft credentials into a malicious app or hacked website; Smart App Control blocks malicious apps and scripts; and Windows Hello for Business now has a new presence detection feature.