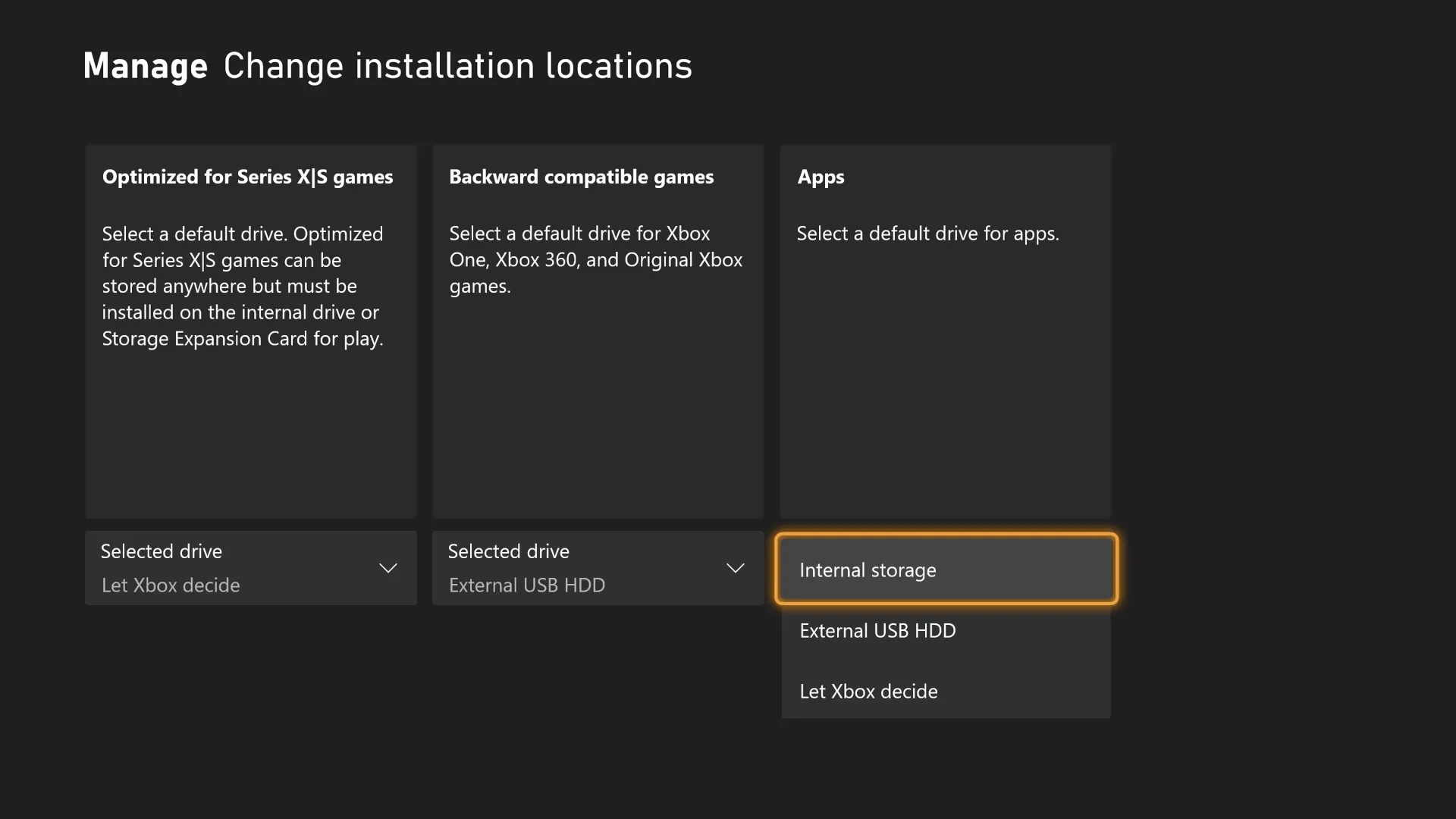 Microsoft has detailed the content of the September 2022 update for Xbox whose rollout began today. The main novelties are two: new options to choose where to store / install games and apps and a renewal of the library. For those concerned with aesthetics, it will now be possible to customize the color of the Xbox button on the Xbox Elite Series 2 controller. There are 16 million options. Before getting into the matter and looking to the future, Microsoft is working on adding the option to
mute the sound Xbox Series makes when starting up
.
Starting today, Xbox One and Xbox Series users can select different default storage locations for games and apps, a new feature that allows you to optimize available space and install management. There are three options: internal storage, external drive, and let Xbox decide. In case of choosing this last alternative, the system will place the content in the fastest drive with available space. Players can choose one of these three options depending on whether they are Xbox Series games, backwards compatible titles (Xbox One, Xbox 360 and Xbox) and apps.
The library revamp for Xbox One and Xbox Series consoles is intended to provide easier and faster access to the game collection. Players will see that the full view of the library now shows all the titles that they own, as well as those that can be accessed through the Xbox Game Pass and EA Play subscription services. Games that have been claimed through Games with Gold and apps are also listed. This speeds up access to all games that can be installed and played.
Within the full library view, you can also sort and filter games based on different options, or navigate through the top tabs to only display titles based on their origin (Ownership, Xbox Game Pass, EA Play, and Xbox Live). Gold). In the screenshot below you can see the redesign.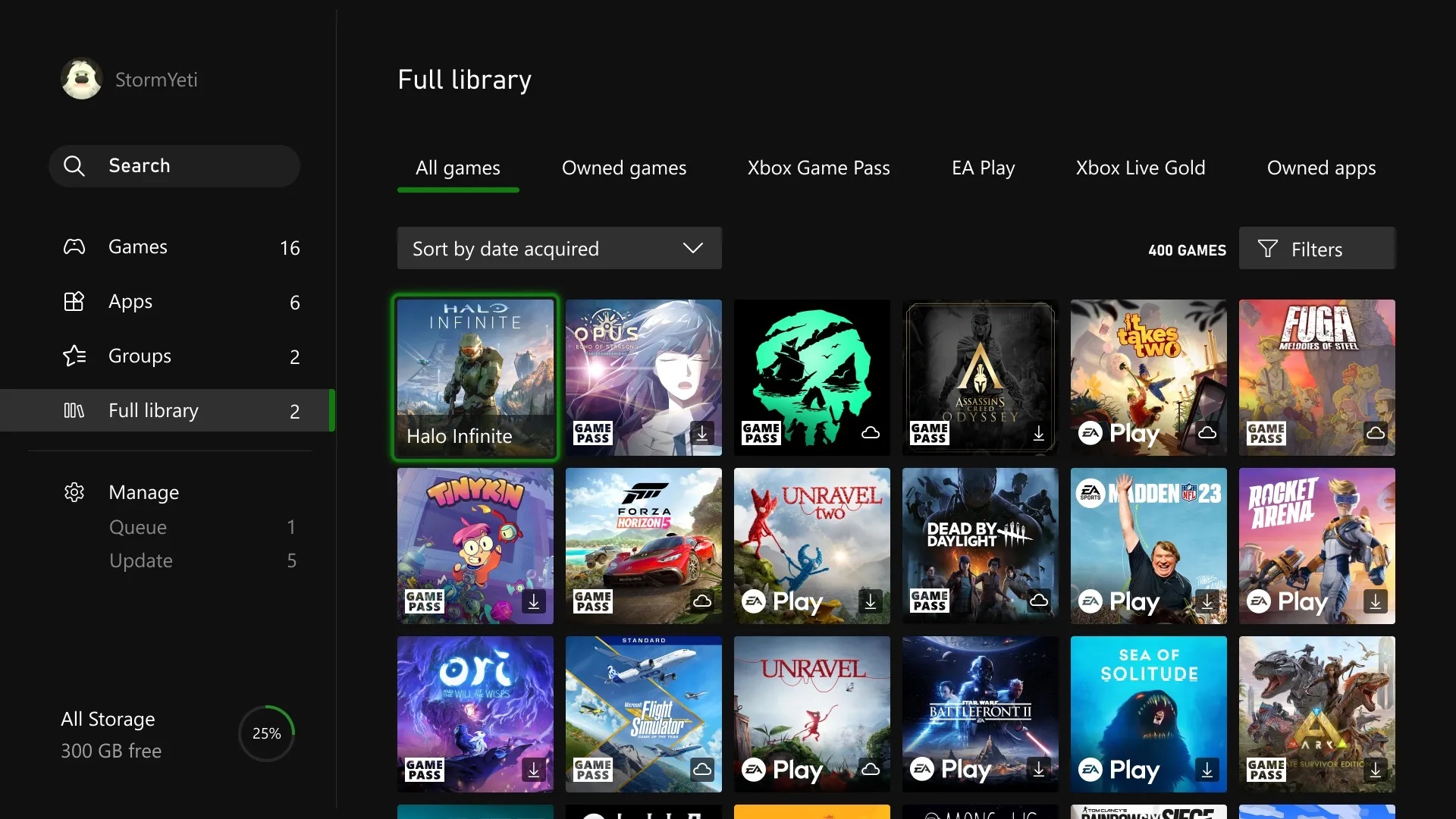 Finally, mention that the noise cancellation system that Xbox Series received a few days ago is now available on Xbox One and Windows 10/11.