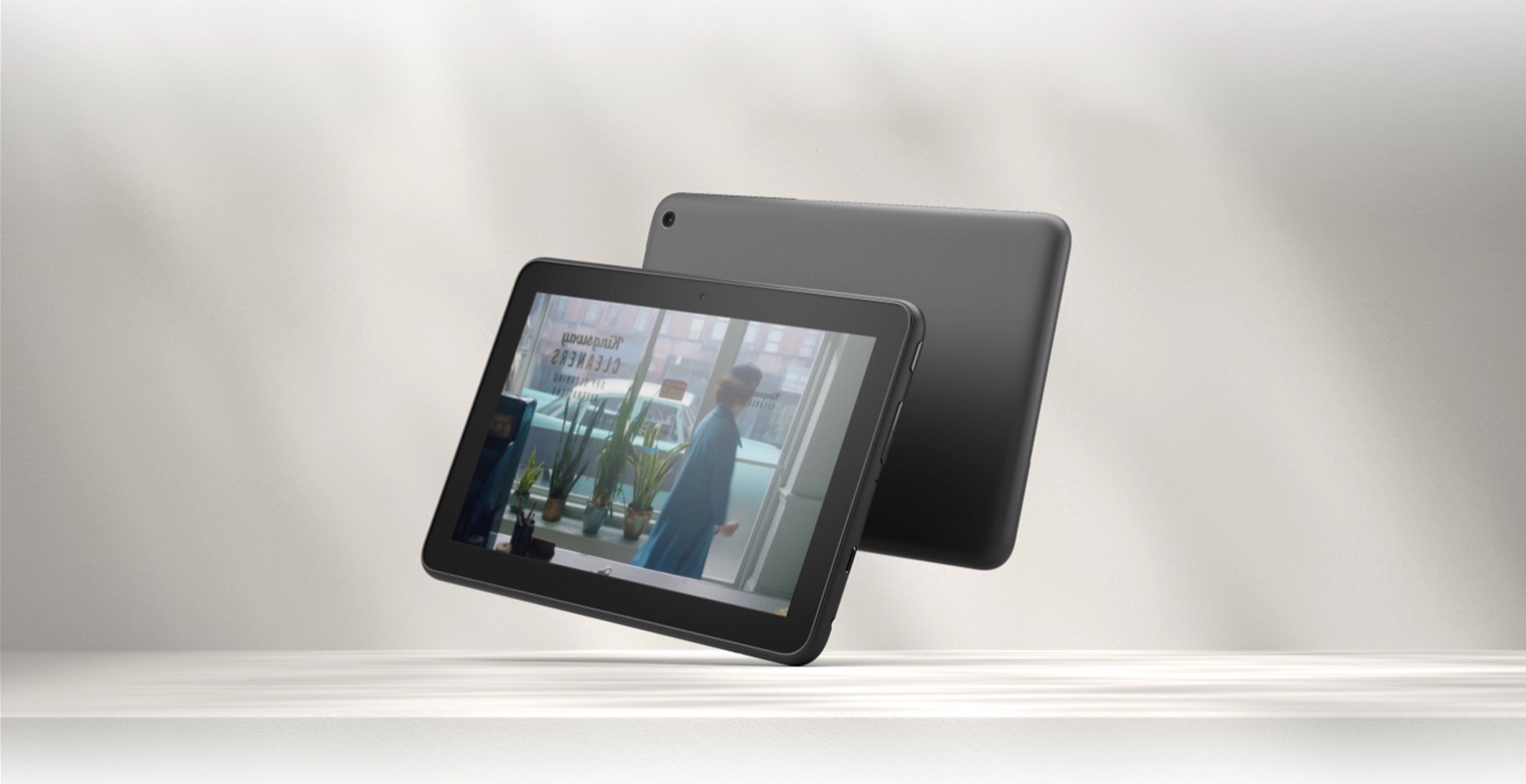 After three years without paying attention to it, Amazon has announced a new model of its Fire 7 tablet, the smallest and most modest of the family. The Fire 7 of 2022 stands out for adding a USB-C connection for faster charging and data transfer, offering up to 10 hours of autonomy and a renewal of internal components. The device will be available from June 29 from 79.99 euros, ten euros more than the base model of 2019.
The Fire 7 tablet is equipped with a new 2.0 GHz MediaTek Quad-Core processor, which according to Amazon is 30% faster and is accompanied by double the memory of the previous generation: 2 GB of RAM instead of 1 GB. These improvements should allow the device to open apps faster, jump between them more quickly, and generally enjoy better performance. The 7-inch IPS touch panel maintains the same characteristics as the previous model, that is, 1024×600 resolution and 171 dpi. On the scale the Fire 7 marks 282 g.
Amazon adds that the Fire 7 has 40% more battery than the previous version, which allows the device to provide up to 10 hours of autonomy. The battery fully charges in approximately less than 4 hours using the 5W power adapter included in the box. As for connections and connectivity, in addition to the USB-C port there is a microSD slot, 3.5mm stereo input, Wi-Fi and Bluetooth. For those interested in video calls, the device has two 2 MP cameras, one front and one rear.
When it becomes available on June 29, the new Fire 7 It will be offered only in black and in two versions with advertising whose price varies depending on the internal storage. The 16 GB model is sold for 79.99 euros (94.99 euros without advertising), while the 32 GB goes up to 89.99 euros (104.99 euros without advertising). Those interested can also purchase covers separately in three colors: black, navy blue and pale pink for 29.99 euros each.