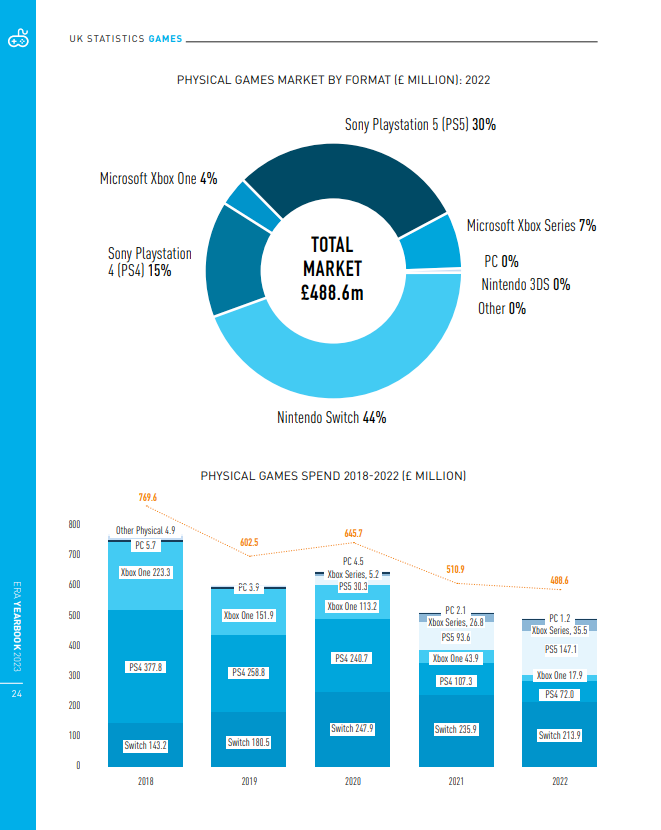 Not much has been said about this yet and it is very interesting. It resulted from extensive analysis of the UK gaming market for the entire year 2022 (direct link to PDF).
Sony's PlayStation exclusive titles are surprisingly prominent. they sold more in boxes (physical formě) notž in digital versions.
It is a significant difference compared to multi-platform hits, where the onset of digital distribution is evident, which is usually more than twoě a third of sales.
See for yourself the share of digital versions of the three main PS4 / PS5 first-party exclusives from Poland compared to hits from other manufacturers:
God of War Ragnarok: 33.8%
Horizon Forbidden West: 22.8%
Gran Turismo 7: 42.4%
Elden Ring: 76.3%
Modern Warfare 2: 65.3%
FIFA 23: 61.3%
It can probably be explained in two ways. The most likely thing is that the boxes also include bundles, where the console plus a big game for PS4 and PS5 are packed. Last year, this applied to all three of the titles mentioned, i.e. Horizon, God of War and Gran Turismo.
Another possible possibility is that PlayStation games can still be played. buy mainstream games in brick-and-mortar stores that are not so fond of digital distribution or buy only a few games a year, or they don't understand it so much and want to give the advice of the sellerčů in shopping centers.
The mentioned study also includes other facts that are worth noting:
Třeže Grand Theft Auto 5 sold an additional 816,000 units in the UK alone in 2022, whichž is unheard of in such an old game.
50.5 percent of digital salesů came from Steam, while PSN had a 38 percent share.
FIFA 23 sold 2.5 million units in Britain last yearů and Elden Ring 865 thousand piecesů.