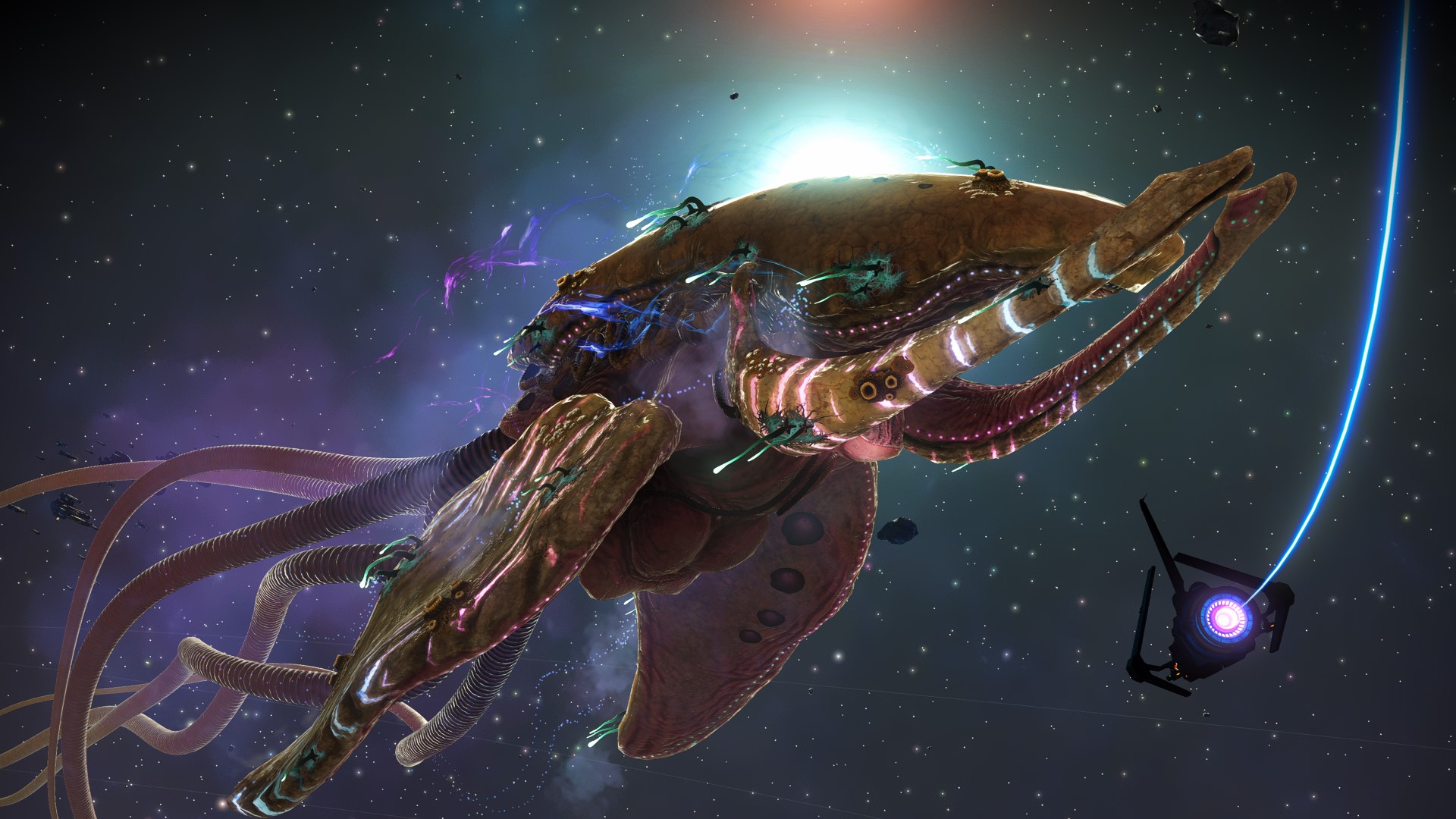 No, No Man's Sky hasn't received an update like the one Outlaws has been out for a little over a month. On this occasion the novelties for the game developed by Hello Games come from the hand of
Leviathan
a new expedition, the seventh, which stands out above the rest for introducing a mode
roguelike
where death is not the end. Leviathan is available now on PS4, PS5, Xbox One, Xbox Series, and PC.
"Survival is at the core of Expedition 7 as travelers are challenged to escape a mysterious cursed time loop," explains Sean Murray, founder of Hello Games. "Not even Nada and Polo know what has caused this temporal anomaly, but all clues point to a connection to a large space creature, the Leviathan. Unlike the previous expeditions and according to the roguelike style, death is never far away. With each death, something of the individual process is restarted, but each attempt brings specialist Polo's research into the time loop and gradually brings freedom closer."
Each time players try again, they'll be presented with a new opportunity to help Polo with a procedurally generated team, whose quality will increase as the community effort accumulates. In No Man's Sky expeditions, joint effort is one of the keys, and Leviathan does not escape this philosophy. This expedition is presented as a narrative adventure where the ultimate goal is to restore the space-time balance by ending the curse and restoring peace with the Leviathan. The expedition starts today and will last about six weeks.
In No Man's Sky, expeditions offer generous rewards, and Leviathan is no exception. Among his loot we find the Whalestalker Cloak, an organic mini-frigate for the base, and a Temporary Starship Trail. The final reward is an "Awesome" Organic Frigate to add to the fleet. Additionally, players can get the same Leviathan as an organic frigate. In other words, explorers can add a gigantic space whale to their navy.
The message with which Sean Murray has explained the arrival of the Leviathan expedition ends like the rest: "our journey continues". That means a new post-Outlaws update is on the horizon. Also, No Man's Sky is coming this summer to Switch.