Have you always dreamed of taking care of your own garden but you live on the thirtieth floor of a city building? No problem, Nacon and stillalive studios take care of providing you with the terrain – virtual of course – to cultivate your new passion. The French publisher has indeed presented Garden Life, a new gardening simulator coming out soon.
It is a title in which players will be able to plant, cultivate, decorate and manage their own green oasis in a picturesque setting. This relaxing game, enhanced by a warm visual style and realistic gameplay, will allow us to bring our garden to life by growing flowers, shrubs, fruit and vegetables. Thanks to procedural generation and advanced growth simulation technology, no two plants are alike, just like in the real world. It will be necessary to take care of the garden for it to thrivetaking into account the weather conditions.
"Play and Gardening: We have always dreamed of combining these two hobbies to create a relaxing and surprising experience. We wanted to share our passion and experience of gardening through Garden Life and offer players the opportunity to create the garden of their dreams, adding an artistic and unique style that evokes wonder and highlights the beauty of nature."Says Kay Luthor, HDF graduate, winner of the Chelsea UK Young Florist of the Year Award (2016) and producer of Garden Life at stillalive studios.
No further information has been provided, so for now we do not know when it will be released, nor the reference platforms. We have to settle for this first game image.
Previous article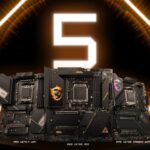 MSI Gaming presents its new products at Computex