There Milan Games Week is one of the most important nerd-themed fairs on the Italian peninsula starts on Friday 25 November and extends throughout the weekend, ending on Sunday 27 November.
The schedule proposed by this year's fair is very busy, full of guests and things to do and see for all tastes, offering a lot of entertainment for gamers but also for those who are passionate about POP culture or entertainment in general.
For this if you do not want to miss the Highlights of this edition of Milan Games Week here is a brief guide on the things that could arouse your interest, divided day by day.
Milan Games Week | Friday November 25th
L'opening day it is probably the least rich of the 3 available but still offers some interesting moments, as well as some gems not to be missed.
Blizzard Circuit Finale League Of Legends
League of Legends is one of the biggest giants in the entire gaming landscape, and its scene dedicated to the world of videogames is equally large eSports. The finals of this Milan Games Week they will see professionals who belong to the category of amateur talents face off, and the winning team will take home the title of "Champion of the Blizzard".
Pokèmon Unite ESL Italian Championship Final | 11.00 – 18.00
Finale of the competitive scene also for Pokemon Unitethe Free to play MOBA developed by Timi Studio Group for Nintendo Switch.
Games in Italy – Mario +Rabbids Sparks of Hope | 11:15am – 12:30pm
Mario + Rabbids Sparks of Hope is undoubtedly one of the biggest surprises of 2022 in the videogame field. A strategy that reinvents the formula shown in the first chapter e expands the view of the genre itself. The panel is dedicated to the discussion on the title, with the presence on stage of Ubisoft Italy, Cydonia And Cristina Nava.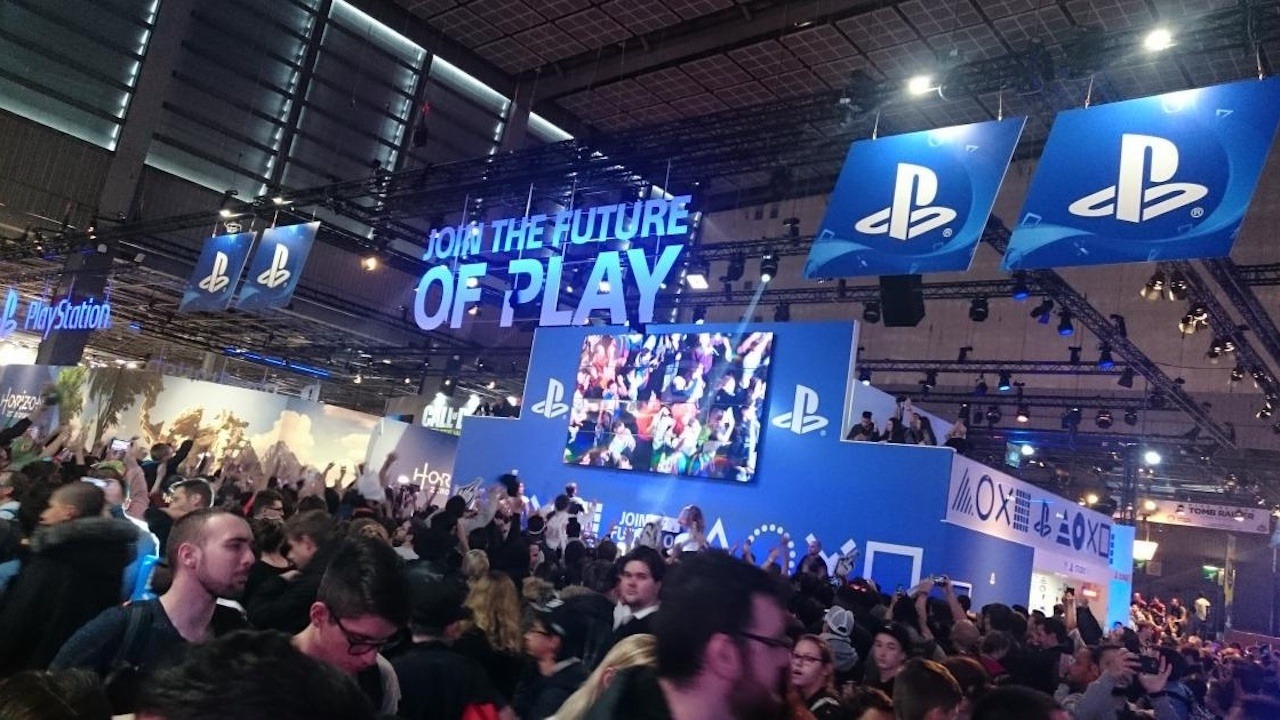 Pokémon Scarlet and Violet International Invitational | 12:15 – 12:45
Pokémon Scarlet and Violet are the games of the moment, and they could not miss an important event like the Milan Games Week. The panel there participation of 3 proplayers internationally renowned: Cunha Eduardo Mourao Brasthe current defending world champion of Pokemon 2022, Castile Guillermosecond world champion and finally Stadter Markus.
eFootball 2023 with Konami | 17:15 – 20:00
eFootball has left a bad taste in everyone's mouth. The soccer sports simulator has never really left since its actual release, however Konami she is unwilling to quit and in fact she is ready to present a new project for the game in this one Milan Games Week.
Heroes On Stage with Andrea Pessino | 5.15pm – 5.45pm
Remember the video game The Order: 1886? Behind the Playstation Exclusive was the studio Ready At Dawn, which as can be seen from the latest released projects has decided to focus on the world of virtual reality. The presence of the studio director, Andrew Pessinoit is precisely for a dialogue on video games in VR, their potential and the projects the team is working on.
SPOTLIGHT – Science, science fiction & video games | 5.45pm – 6.30pm
An analysis dedicated to how video games can help and the world of science, taking advantage of technologies such as virtual reality, simulators and much more. The aim is to highlight the use of the medium in favor of science.
Rainbow Six Siege Italian Cup Final | 18:30 – 23:00
Rainbow Six Siegethe tactical shooter from ubisoft it does not abandon its primacy of the genre and continues to be played by thousands of players all over the world. For this Milan Games Week Rainbow signs the tag with finals of the first Coppa Italia.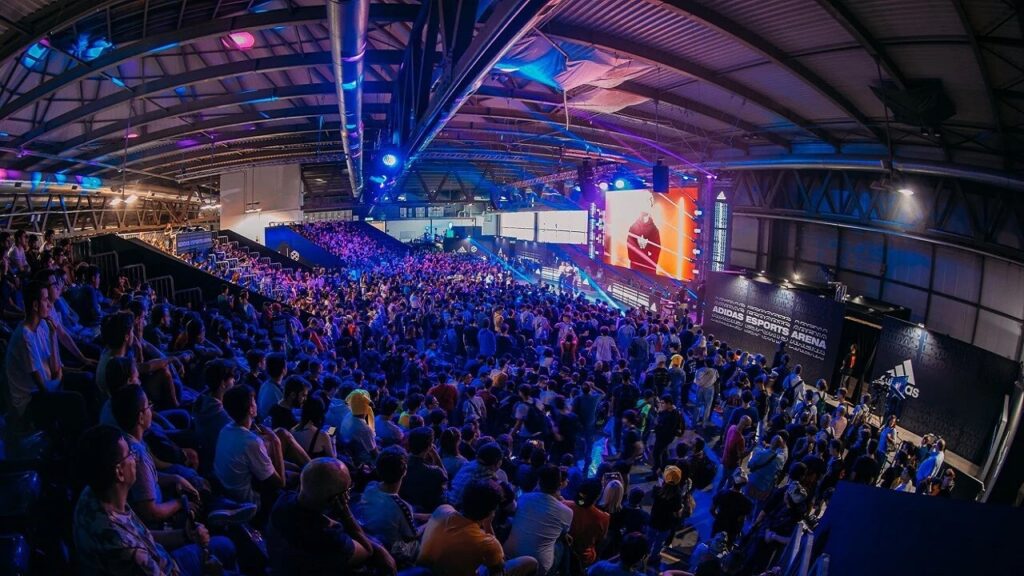 Milan Games Week – Saturday 26 November
Saturday, the second day of the Milan Games Week promises to be full of events of all kinds, but let's see in order those that we think are not to be missed.
Games In Italy – Soulstice, an all-Italian Hack n' Slash | 10:45am – 11:15am
Soulstice is the most ambitious Italian game ever. Released a few months ago ha amazed international critics thanks to a highly refined and fast-paced combat system, an anime-style storytelling and a excellent technical sector. On the occasion of this Milan Games Week we will talk about the game and its creation.
Games in Italy – Enotria: The Last Song | 11:30 – 12:15
The team of Jyammaan Italian video game development team will present its creature with an unedited trailer: Enotria The Last Song. It is a soulslike action RPG set in a world inspired by Italy and Italian Folklore. The team will talk about their project, the stylistic and narrative choices adopted and will also reveal new information about the game.
Final ESL Italian Championship Apex Legends | 12:00 – 16:00
Final of Apex Legendsthe still very active battle royale in teams!
Milan Games Week – Sunday 27 November
At the endSunday is the last day of the fair, but at the same time also "beautiful" full of material to see and things to do.
Games in Italy – Batora: Lost Haven by Stormind Games: between action and existential choices | 10:45am – 11:15am
Batora: Lost Haveno, another all-Italian game is at the center of attention to talk about the choices that led to the creation of the title. To keep the chat company there are Cydonia, James Masi And Luke Esposito.
Valorant Italian Finals | 11:00 – 12:00
Valorants and the as popular as active shooter in teams of Riot Gamesand a game of this magnitude cannot be missing from a fair of this stature.
Heroes on Stage – Troy Baker | 11:30 – 12:15
Troy Bakera prominent figure in the world of video games, was the voice actor for Joel from The Last of Us and of Booker DeWitt in Bioshock Infinite to name a few. For this edition of the Milan Games Week he is a very important guest. Francesco Fossetti will host this panel.
Worldbuilding – Andrea Pessino, Austin Wintory and Troy Baker | 3.15pm – 4.15pm
Yet Troy Bakerbut this time accompanied by two other big names to talk about Worldbuildingor how to build the narrative universe of a video game.
And much more!
In our opinion, these were the panels dedicated to the world of video games worthy of attention, but there is much more to see at this Milan Games Week!
If you are interested in learning more, find the complete program on the official website.