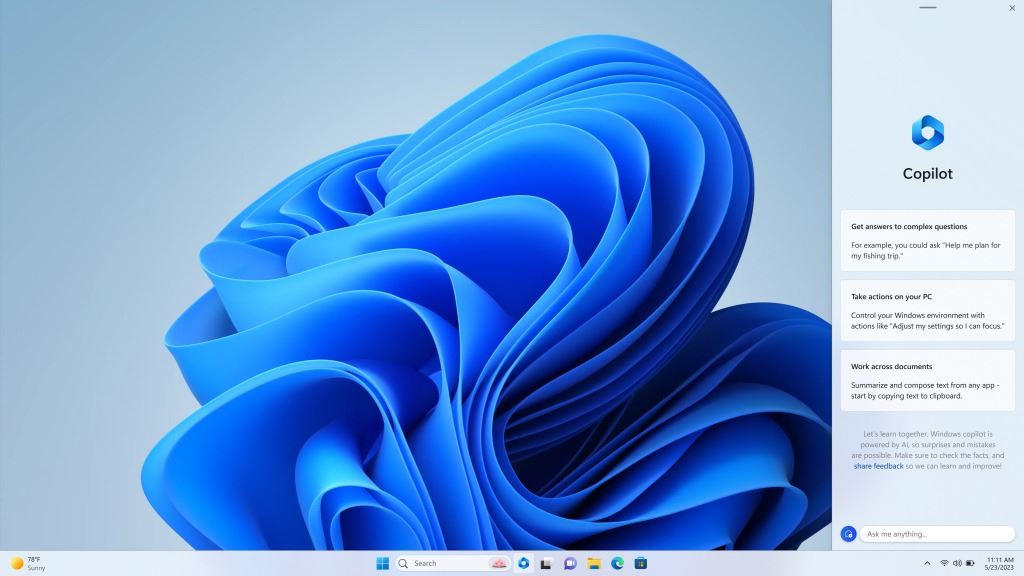 Microsoft has its first Build conference for developers, and it announces the addition of an assistant to Windows, now called Windows Copilot, as well as other AI accessories and a new Dev Home for developers.
Copilot will be in preview class next month and will be able to answer questions and assist in individual applications. It will be a centralized assistant.
Bing Chat plugins will also be added to Windows, where you can easily integrate Copilot into your applications. At the same time, Microsoft introduced the Hybrid AI loop, which will allow mc to work with AI both on Azure and on AI hardware from AMD, Intel, Nvidia and Qualcomm.
They also introduced new AI functions to the Microsoft Store and especially the new Dev Home for developers. This will provide a modified environment for developers as well as detailed functions. U sa d naintalova v preview version. It will do a simple installation from github until it creates a virtual disk Dev Drive with quick access to the congregation's press.
From inch plugins add support for other archives like tar, 7-zip, rar, or gz.