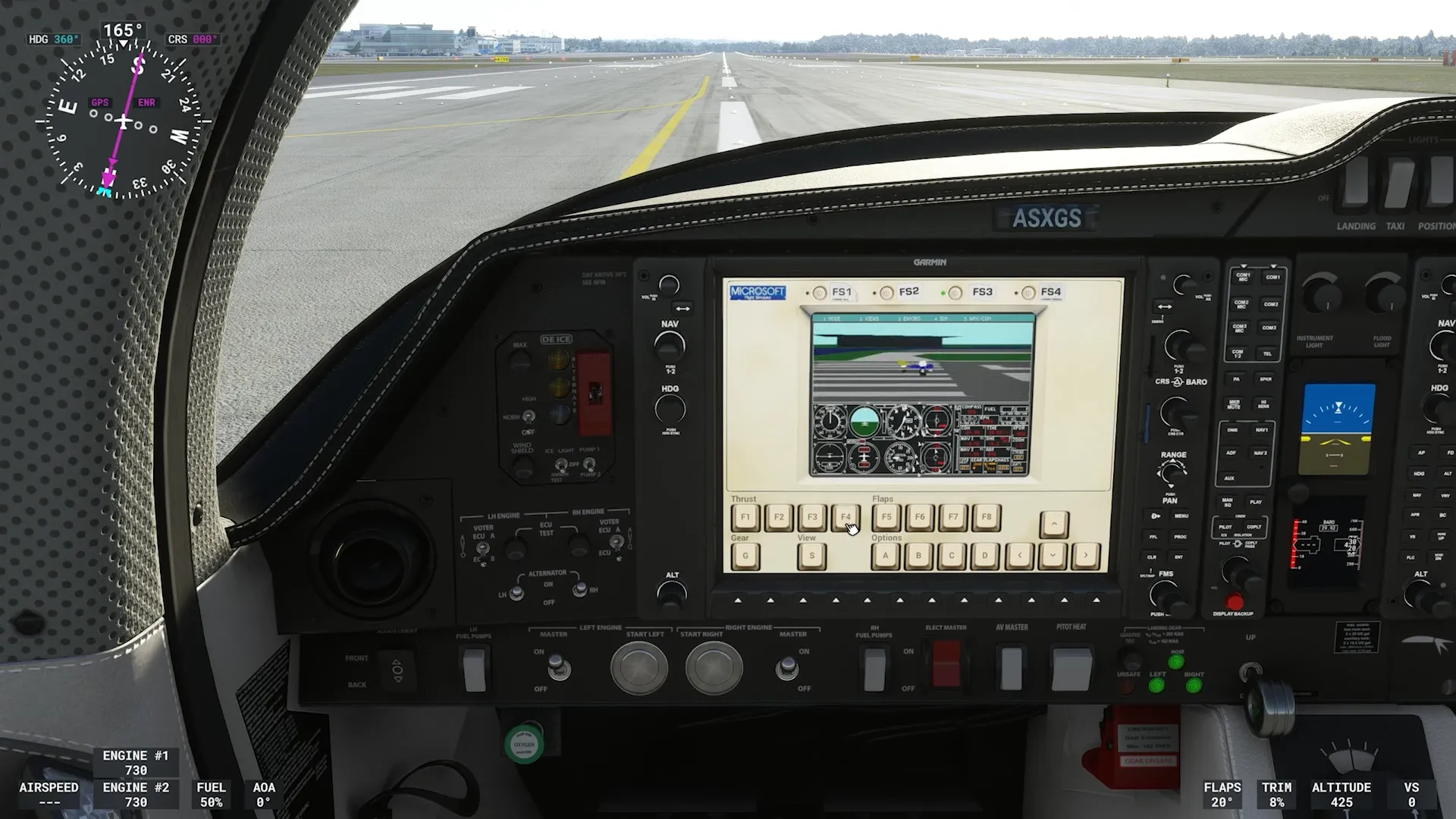 A new easter egg allows you to play the old chapters of the series within the new title.
The new update for the 40th anniversary from Microsoft Flight Simulator was released just a few days ago, bringing with it a load of new planes, airports, helicopters and heliports, along with a suite of classic missions taken directly from previous chapters belonging to the famous series of flight simulators of the American giant.
A Microsoft Flight Simulator easter egg allows fans to play previous games in the series
This is therefore a great update, which brings several features that are highly requested by the community into the game. But in addition to these important news, we also point out a new one in this article easter egg definitely worthy of attention, capable of attracting the curiosity of players on the web!
In fact Asobo Studio has decided to include in the new exclusive Xbox an easter egg that allows fans to play none other than Flight Simulator… inside Microsoft Flight Simulator. Specifically, kick off a flight in a Diamond DA62 will allow you to use the game console of the plane to play Flight Simulatorreleased on the market in the distant past 1982 and the next three chapters, up to Flight Simulator 4 from the 1989.
Yes, thanks to this easter egg you can then play the entire chapters of the series released over the years '80 directly on the dashboard of an airplane inside the new flight simulator. Obviously it is good to point out that it is not the maximum comfort to play the various chapters of the series in this way, since managing the view and entering the various commands is rather impractical, but despite this it is undoubtedly a decidedly apt Easter seen the 40th anniversary from Microsoft Flight Simulator.