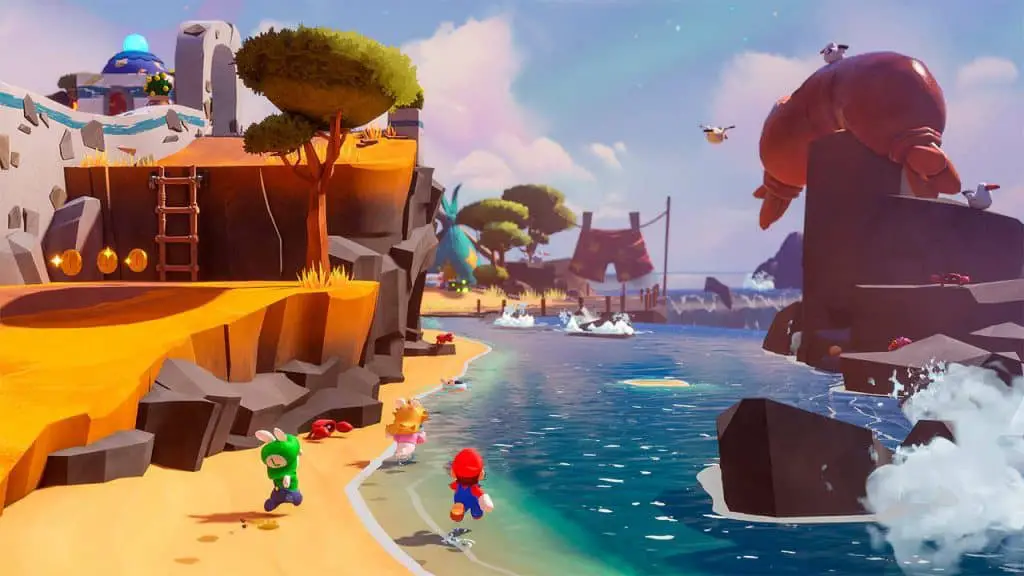 The next quarter will see the arrival of numerous and important titles for Nintendo Switch, but among these, it certainly stands out Mario + Rabbids Sparks of Hope, out next October 20th. If you too, like myself, can't wait to leave for the next trip together with Mario, the inhabitants of the mushroom kingdom and the pestiferous rabbids, then you will be pleased to know that the title has entered "Gold Phase":
We are very happy to announce that Mario + Rabbids has gone Gold! Keep an eye out tomorrow for press' first impressions of the game. pic.twitter.com/tsRgeqcd8l

– Mario + Rabbids Sparks of Hope (@MarioRabbids) September 21, 2022
In short, this means that Mario + Rabbids Sparks of Hope is ready to be released on the market (both in physical and digital form), requiring no further precautions or modifications of any kind (except for post-launch updates and any other updates subsequent to the release date).
Mario + Rabbids Sparks of Hope: Post-launch support and DLC
Obviously Ubisoft has already set the table with regards to additional content that will come over time; both a Season Pass (to be taken separately from the title) and a Gold Edition, including the latter as well as small extra contents.
Among these there will be a future DLC starring Rayman, former mascot of the French software house, and a chapter that will see us engaged in a battle against un boss of Wiggler (of which we already have an introductory video:

What else to say about this highly anticipated exclusive title for the small Japanese hybrid console: the hope is, of course, that our Ubisoft Milano guys have managed to elevate and improve the already excellent formula of the previous chapter (for some too simple, for others very light), bringing us a better product from all points of view.
Stay tuned with us at iCrewPlay to stay updated on the future of Mario + Rabbids Sparks of Hope, for a future review and much more on the world of video games!