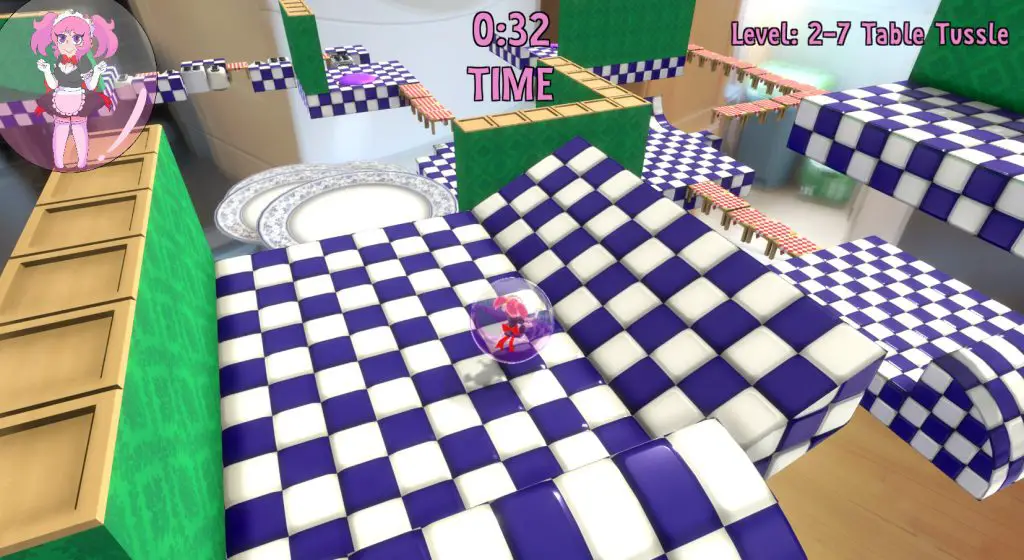 Marble Maid continues the tradition of the super prolific publisher EastAsiaSoftwhich offers dozens of games from gameplay innocent, but seasoned them with a few pills of eroticism. For this title, created by the team of Shady Cornerwe have a clone subspecies of Super Monkey Ballwhere instead of monkeys there will be maid intent on cleaning the various levels of the game.
If you don't have a clue what one is maidknow that it is a typically Japanese fashion, where in dedicated rooms you will be served and revered by maidens dressed in housekeeper's clothes and adorned by lace And lace. This, as was to be expected, soon led to the world of hard and it is here that several works have drawn inspiration (in fact, in addition to Marble Maidwe will have to deal with these waitresses even in the much more noble Persona 5).
But apart from the part hentai (if you can call it that, since despite the title being categorized as Mature) there is some fleshsay fun, in this puzzling puzzle game Super Monkey Ball? Yes, but not too much … and the real problems aren't even there.
Let's clean everything!
As said in the opening words and as can be easily understood from the title Marble Maidwe will be one Maid, intent on cleaning a house full of pitfalls. To do this we will have to roll inside ours ball. And here the plot of the game stops, we will not have who knows what quests or objectives, only cleaning and wandering around the proposed levels.
The atmosphere is particularly playful adapting perfectly to the light-hearted rhythm of the title and the thing is amplified by the graphics particularly coloredbut we will talk about this later in the dedicated paragraph.
No, you don't need a broom and dustpan
As I said before, the goal of Marble Maid is to clean everything by rolling in our sphere. Dust and dirt will be represented by gods rabbits and to pass one of the 50 proposed levelsyou will have to catch at least three up five hidden. If you manage to catch them all, as well as move on to the next stage, you will unlock a artwork dedicated to the game.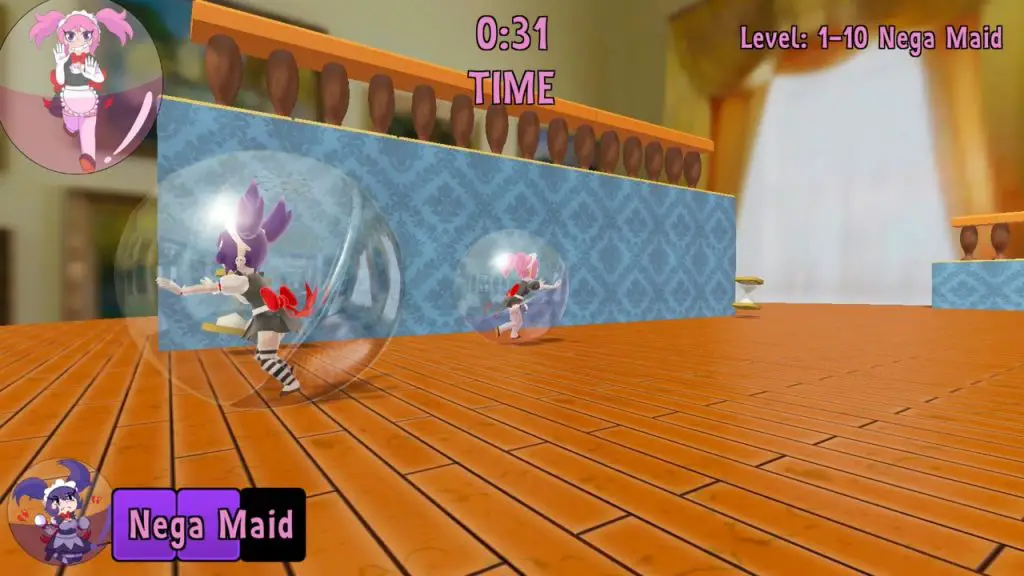 Each level will have a maximum time and controls will not be used to move motion typical of Nintendo Switchbut it is left analog stick. While this makes the use of Marble Maidon the other hand, the use of Joy With peel off to move the sphere and add a little pepper to the gameplay.
In addition to moving you will have to throw yourself or jump between the various platforms and to do so you can press TO for the jump And X to load a launch (at the Sonic to understand, the more you keep charged, the more it is spin will be powerful). Finally it right analog stick will be dedicated to moving the camera particularly dancer. In fact, one of the biggest problems of the license plate title EastAsiaSoft it is certainly the fact of having unsuitable views for the situation and in a game that is halfway between a puzzle game and the platformthis inevitably affects the gameplay.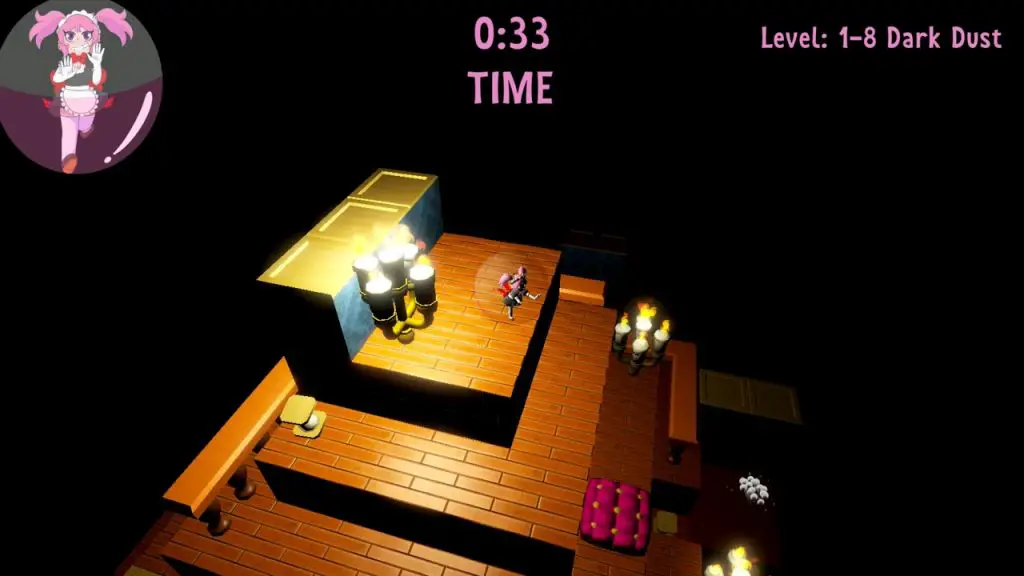 During the levels, in addition to finding the bunnies from dustwe will have to go through i checkpoint, which, in the event of premature death, will not make you start over; however despite this, the timer it will not be reset, but it will restart from the moment you stopped and this is not bad at all, in fact, it adds a certain level of challenge.
Adding more variety to Marble Maid there will be an opportunity to collect the hourglasses which, needless to say, will increase the time of the level. These are not ends in themselves, but they will be really useful especially in the advanced levels.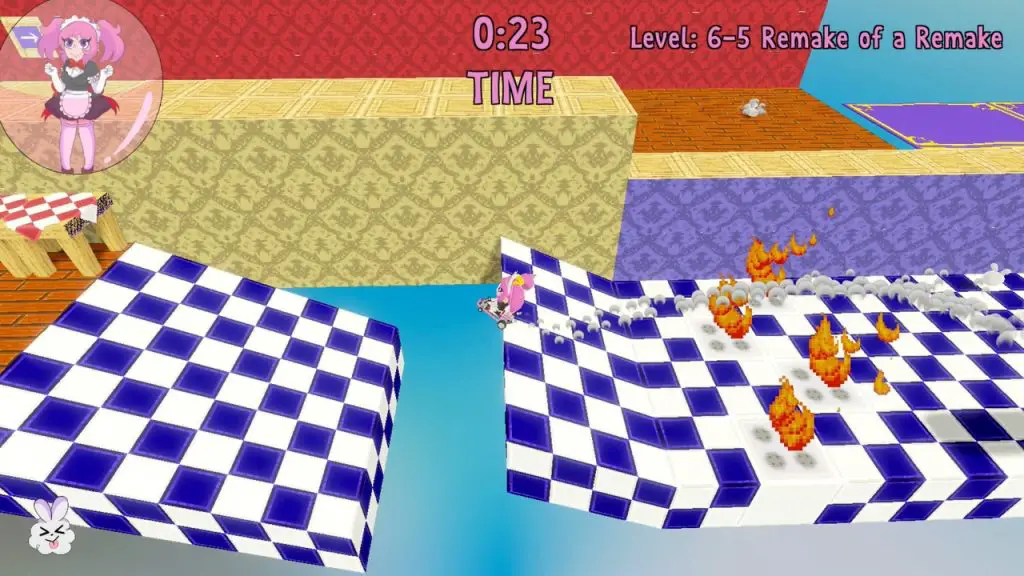 There will be gods scattered throughout the levels obstacles represented by objects of common use, especially in a house. Between toaster that will not let us pass and other shaped pitfalls ovenyour domestic life will not always be simple (indeed, almost never).
Technically, more could have been done
The biggest problem of Marble Maid it is surely in his graphics. While it can also be pleasant and apt, since it makes extensive use of colors And turned on and shoot yourself, it is on the textures that we are really not there. The character and the various game areas will be the poorest you can think of. There maid protagonist seems to have come out of any title at the end of the era before PlayStation, while the environments will be really too bare. A few more details really wouldn't have hurt Marble Maid.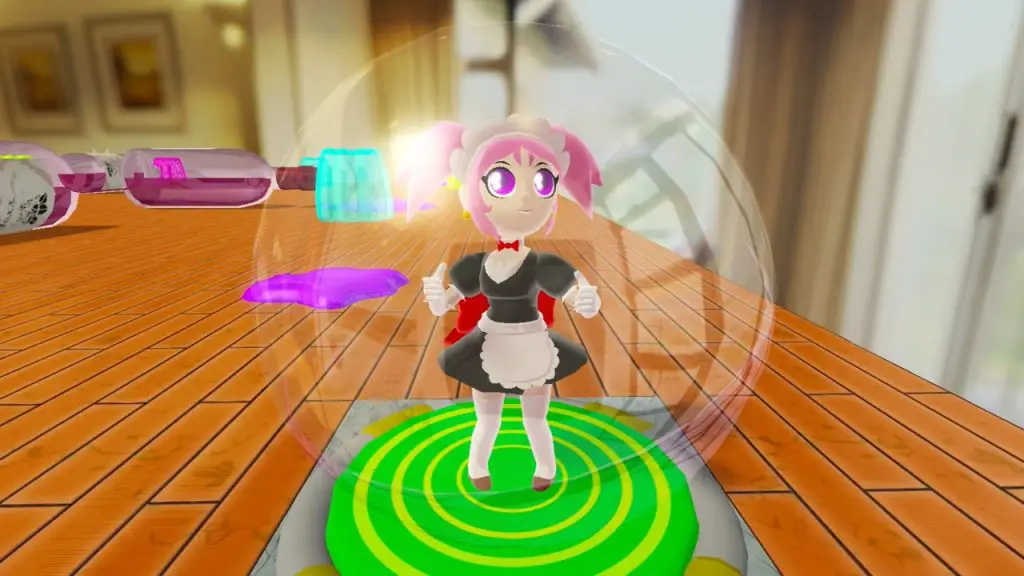 Even from the sound point of view there is to be said, given that despite the dubbing is particularly "Kawaii"(Even if in English), le music they are really too repetitive and after a while you will want to change your trust Nintendo Switch.