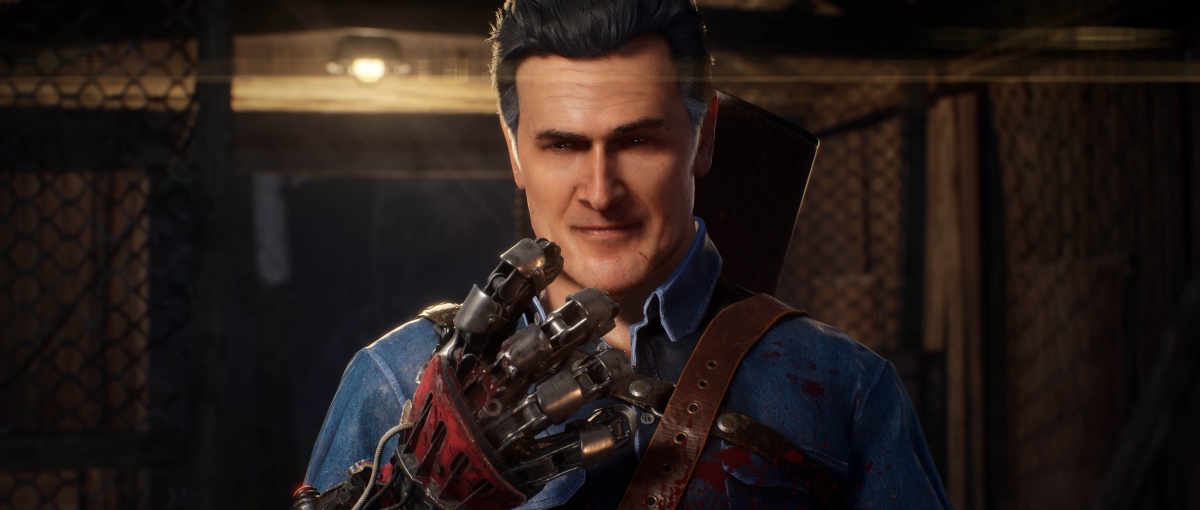 After some other delay, developer Boss Team Games and Saber Interactive can finally show the launch trailer for Evil Dead: The Game, an asymmetric multiplayer title that is available today on PS4, PS5, Xbox One, Xbox Series and Xbox One. PC (Epic Games Store). As its name indicates, Evil Dead: The Game is set in the universe of The Evil Dead, a saga of horror films created by Sam Raimi that came to Spain under the name Infernal Possession.
Evil Dead: The Game is an asymmetrical multiplayer title where a group of four survivors must work together as they explore, loot, craft and find artifacts to seal the gap between the two worlds: ours and the one unleashed by the Book of the Dead, the notebook that in the movies provokes the awakening of spirits. The antagonist is the powerful Demon Kandarian, an ancient evil force whose role will be assumed by a fifth player and whose objective is to hunt down the survivors.
The trailer has homages and nods to scenes from The Evil Dead and follows the beat of the song Come get some.
At the level of licenses Evil Dead: The Game has managed to get everyone to agree, so it has content from The Evil Dead, Evil Dead II: Dead by Dawn and Army of Darkness, as well as the television series Ash vs Evil Dead that aired on Starz for three seasons. This means that players will be able to put themselves in the shoes of up to 13 characters such as Ash Williams (Bruce Campbell), Kelly Maxwell, Pablo Simon Bolivar, Annie Knowby, Scotty and Lord Arthur among others. Also, new dialogs have been added.
Each of the characters has a different set of skills depending on the role (leader, warrior, hunter and support). There is also a level system to customize the gameplay to your liking. Regarding the arsenal, it is made up of more than 25 weapons such as Ash's Gauntlet, Boomstick shotgun and Ash Williams' chainsaw, as well as Lord Arthur's saber and Kelly's rifle among other options. Whoever takes on the role of the Kandarian Demon will be able to dominate the environment and possess other people to control them as Deadites.
The standard edition of Evil Dead: The Game costs 39.99 euros, while the Deluxe Edition is priced at 59.99 euros and adds Season Pass 1, which includes the Classics Bundle with a collection of outfits and access to three content with new characters and cosmetics coming later.