The famous sales and offers site for digital video games Eneba, today he presents among his offers, a very particular and successful roguelike deckbuilder title, developed by Daniel Mullins Games and that it has as a publisher Devolver Digital.
Confining a title such as Inscryption in the genre of deckbuilder, would be totally reductive and above all unfair, not only because it contains mechanics typical of escape room games, complete with puzzles and mysteries, and roguelike elementsbut above all for the continuous surprises it will offer to the player as he advances into the dark depths of the title.
Inscryption: gameplay
Fights with decks of cards will be the heart of Inscryption; having inside elements roguelike, the title it will acquire all its depth and all its mechanics as we progress with the games. Our deck will initially consist of a few cards, each of which will feature a cost to be played represented by drops of bloodthe name of the same, the value of attack and of life pointsand any associated skills.
The damage system, on the other hand, is different from usual; whenever a player takes damagethese will go up a scale plate in the form of teeth. When one of the pots falls entirely on a player's side, that player will have lost the game. There are also objects that will help us in our business, such as the so crude and unfair pincer which can be used for remove one's own tooth (it hurts to even think about it) to place it on the opponent's plate.
The variety in card fights will increase as our games increase: we will start with some basic mechanics, and then see added to the challenges costs in boneobtainable by sacrificing or losing creatures, different objects with different functions, obstacles on the board, totem modifiers cards and much more. All this will turn into being an always exciting challenge and to which to pay attention.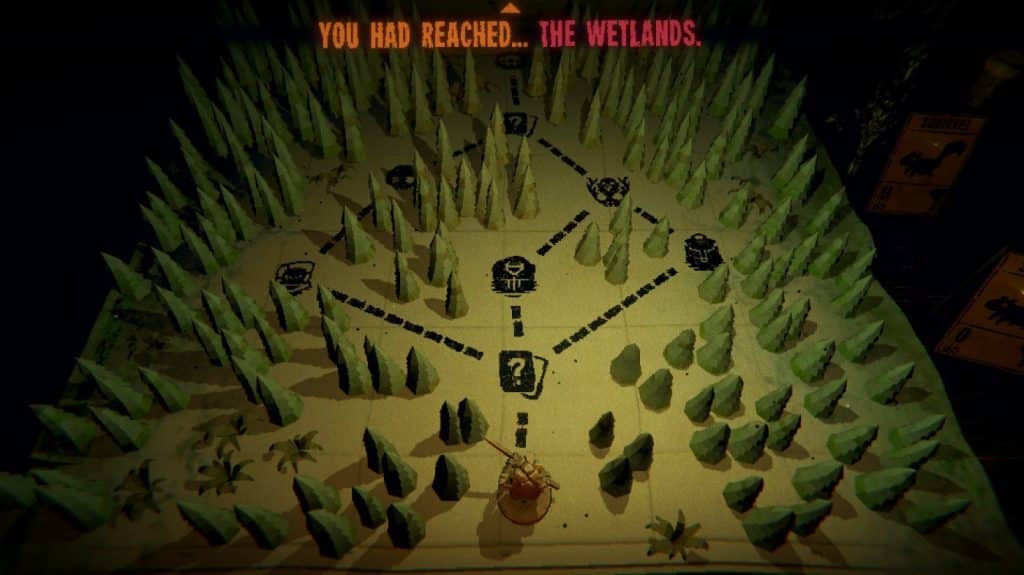 The phase of escape room of the title, it is not optional, but it will serve for the purpose of progressing in the gamea factor that will greatly increase longevity and experience (final?). Without living it it is difficult to convey that sense of mysterydarkness and restlessness that Inscryption manages to provide during the game which, I'll never stop repeating it, it's not over until it's over; you just need to know that as soon as you start the game you can't choose a new game, you will be forced to continue.
The deckbuilder mechanics are deep and guarantee an excellent level of tactics and challenge while not being complex, all mixed with escape room puzzles and a raw and very dark setting.
Definitely Inscryption it is a title out of the ordinary, to be played both for fans and for those who want to experience something different from the usual.