You know, gaming and mythology often go hand in hand and they marry perfectly with each other. Immortals Fenyx Rising is probably one of the greatest videogame products of recent years orchestrated in this sense, together with the almost twenty-year saga of God of Warwhich is difficult if not impossible to overthrow. Inspired, psychedelic and full of humor and actionthe mythological title of the house of Yves Guillemot has convinced many and many gamers, so much so that the rumors about probable sequels already flocking.
If you haven't had the chance to play the hero (or heroine) yet Fenyx in its search for the gods of Olympustoday you have a chance to fix it thanks to Enebawhich proposes the version Ubisoft Connect from Immortals Fenyx Rising discounted of seventy-four percent on the current price.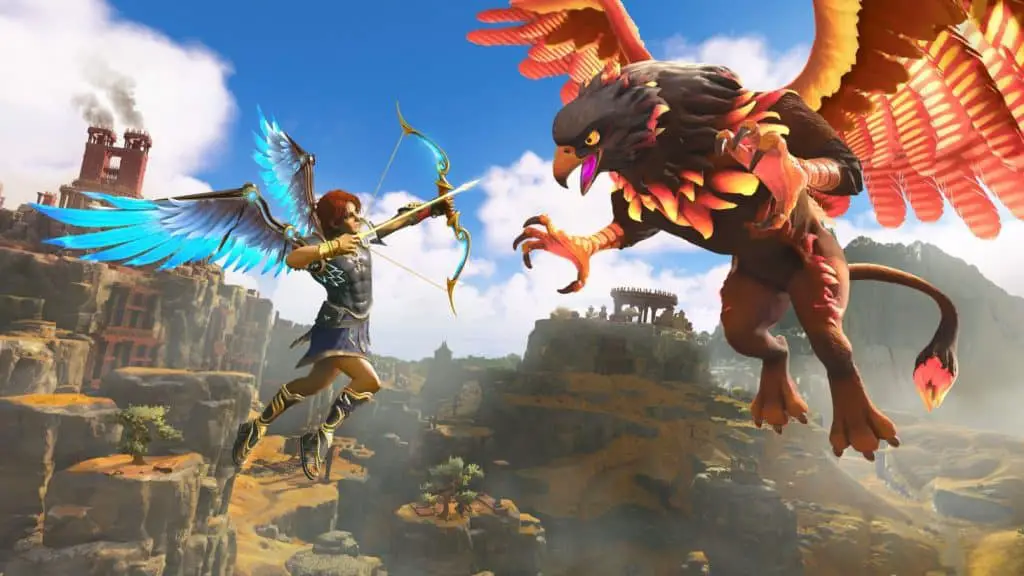 Immortals Fenyx Rising, Greek mythology as no one has ever told us
Immortals Fenyx Rising Tells of Fenyxa young storyteller who lives in the shadow of his older brother Ligirone, professional warrior. During a sea voyage, their ship is wrecked on theGolden Islanda seemingly idyllic place whose inhabitants have been transformed into stone statues and in which the most disparate monstrosities from the underworld poured out.
Survivor of the shipwreck, Fenyx begins to explore the island, ending up meeting the god Hermeswho reports that the new situation of the island is due to the escape from Tartar of the titan Typhoon, thirsting for revenge against the gods who confined him there at the beginning of time together with his fellows. It is therefore up to a Fenyx discover your warrior spirit and give back to the gods, lost in the vast regions of the island, their essences in order to defeat the titan.