In the last period there are more and more video games born as PlayStation exclusives making the leap to PCjust think of the recent cases of Sackboy or God of Warhowever to these titles Gran Turismo 7 could also be added in the future.
In an interview published on GT Planetindeed, Polyphony Digital's Kazunori Yamauchi has made it known that he is interested in a future PC port of the racing video game released this year on PS4 and PS5 (here our review). "Gran Turismo is a title with a very delicate setup,Yamauchi said. "There are not many platforms capable of running the game natively in 4K at 60 FPS, for this we have to limit the number of devices on which to make it available. It's a complicated matter, but we're looking into the possibility [di portare il gioco su PC]."
So Gran Turismo 7 could become part of those "ex-clusive" PlayStation also coming out on PCbut for the moment Yamauchi and company are still considering their options.
Previous article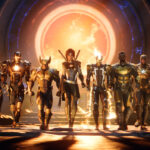 Marvel's Midnight Suns: the new trailer shows us the details of the combat system