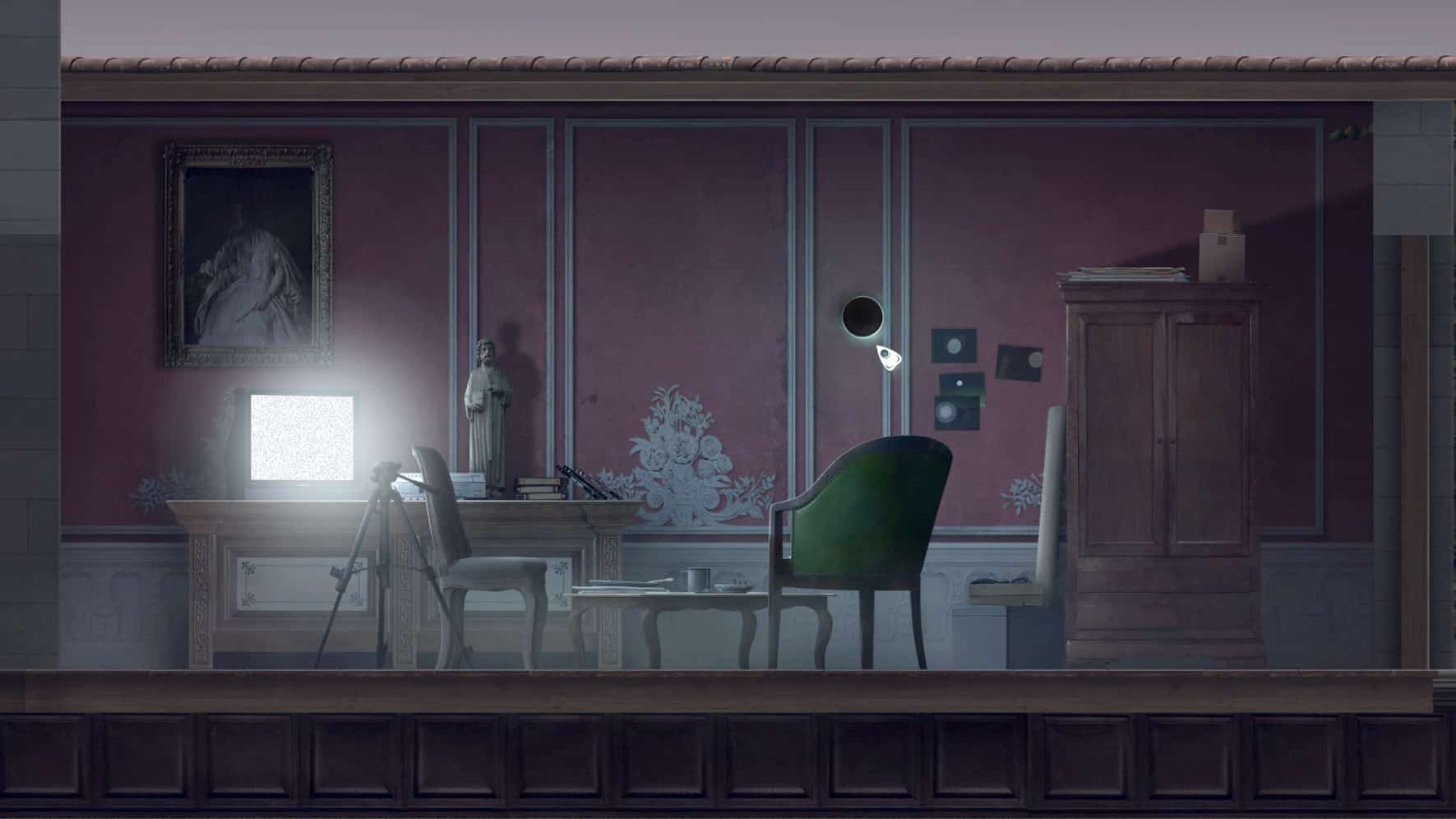 Developed by Moeity and published by Plug In Digital And Forever EntertainmentGoetia 2 is the sequel of the lucky and namesake point and click graphic adventure. The strong point of this saga, in addition to the genre (strong of a good circle of faithful), is the aura of mystery that it manages to offer. We have reviewed the version for Nintendo Switch and we are ready to share our feelings.
Goetia 2: Hi, I'm Buer, your demon "friend"
Goetia 2's location is Venicea city that has always been called up in various video games (just think of the fabulous Altissia from Final Fantasy XV) and here recalled with a whole series of mysteries to be discovered. But let's proceed in order. There history of Goetia 2 has the poor as its protagonist Luca. Our unwitting "hero" had recently arrived in Venice with his girlfriend Daphné and he certainly couldn't imagine what awaited him. The two, in fact, were busy in their room planning the tourist visit when something happens… and everything changes.
Upon awakening, we will be greeted by a demon named Buer. This cute demon will act as a mentor, help us in the early stages of the game and most of all… he will talk to us. And he will speak much (and all strictly in English, Italian is not even present in the subtitles). He also has an almost role "comic", With jokes that do not dilute the atmosphere, however mysterious and dark, which persists in almost the entire production. What happened to us? Who is Buer really? What the hell did Daphné end up with? Which mysteries hides Venice? To get these and other answers, we have to face an adventure full of puzzles, spread over more 80 screens (some absolutely unforgettable).
Gameplay
The gameplay of Goetia 2 is quite simple and owes everything to the world of point and click graphic adventures (complete with a permanently visible cursor). The game does not innovate anything and indeed, some elements such as the dark sphere that we can drive on screen, reminded us of the masterpiece Capcom: Ghost Trick. Luca, in fact, does not have an inventory. He can't pick up items but he can own them, float them, and use them. It's up to us to understand the enigma hidden in the various screens (Buer can't tell us everything, everything, eh). We anticipate that the level of challenge is fluctuating but never frustrating or overly trivial, offering a quite varied and enjoyable adventure.
We will control a cursor which will be followed by a floating dark sphere. Our interaction will be limited to a few elements, on which a question mark will appear. Once achieved, a range of possibilities will open, ranging from interaction to possession (i.e. becoming the object, literally). Owning them is the main way to move them or to bring a certain object to interact with another: like placing a book on a shelf… owning the book and spinning it to the goal. To figure out what to do, there will almost always be clues as documents to read.
Another very interesting element is the fact that in that floating spiritual sphere, we can go through ceilings and walls. This possibility allows us not only to broaden the range of action but also to see how the scenarios are connected to each other. Understanding these connections will be the key to solving several situations!
Goetia 2 relies heavily on paranormal but he does not want and is unable to scare. Do not expect tension or horror elements even if there is the aura of mystery and above all, there is the desire to reveal it. However, a path made up of many silences and an almost constant calm should be noted. You will happen to turn from scenario to scenario in search of an object or simply trying to figure out what to do.
Graphics and Sound
There graphics by Goetia 2 is to be applauded. Not all scenarios are memorable but some have a level of detail (which remains constant even in the portable mode of the Nintendo Switch) that is truly remarkable. The atmosphere is therefore enhanced, and that's good. The sound instead it is less memorable but performs its duty discreetly, without being superfluous or annoying.