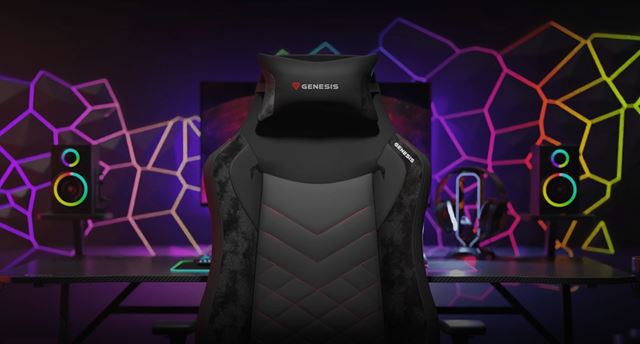 Genesis Nitro 890 is a chair that helps the player to hit the right and comfortable position. The backrest is equipped with built-in adjustable lumbar supports, which can be adapted to the shape of the body. Not to mention the headrest, which provides comfort even when sitting in a chair for a long time. Backrest and seat with enough space. Genesis Nitro 890 is made from durable fabric that guarantees durability and responsive ventilation. The robust metal structure of the seat filled with foam significantly increases the life of the chair.
The gas piston of the highest class with a load of 150 kg for age adjustment and a three-way adjustment of the armrests allows individual adjustment of the chair according to the needs of the user. In addition, the gaming chair Genesis Nitro 890 has a rocking function.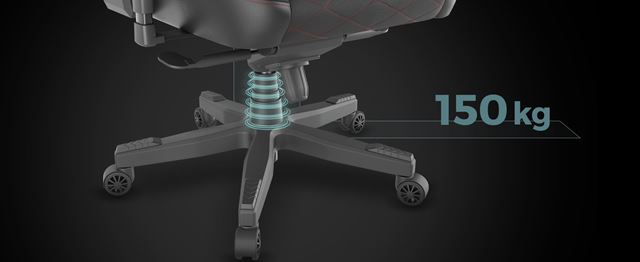 specifications:
Gas lift: class 4
Material: Ltka / PU koa
Maximum load: 150 kg
Vanke: Headrest
Hip adjustment: no
Total seat height: 125-131 cm
Backrest height: 84.5 cm
backrest length: 56.5 cm
seat length: 56.5 cm
Seat height: 52 cm
Seat height: 45-51 cm
Wheel size: 60 mm
Color: black / red
Weight: 22.5 kg
Gaming chair Genesis Nitro 890 is available through selected dealers and resellers at a price from EUR 269 (on sale 219 on Alza). For more information, see our recent review.