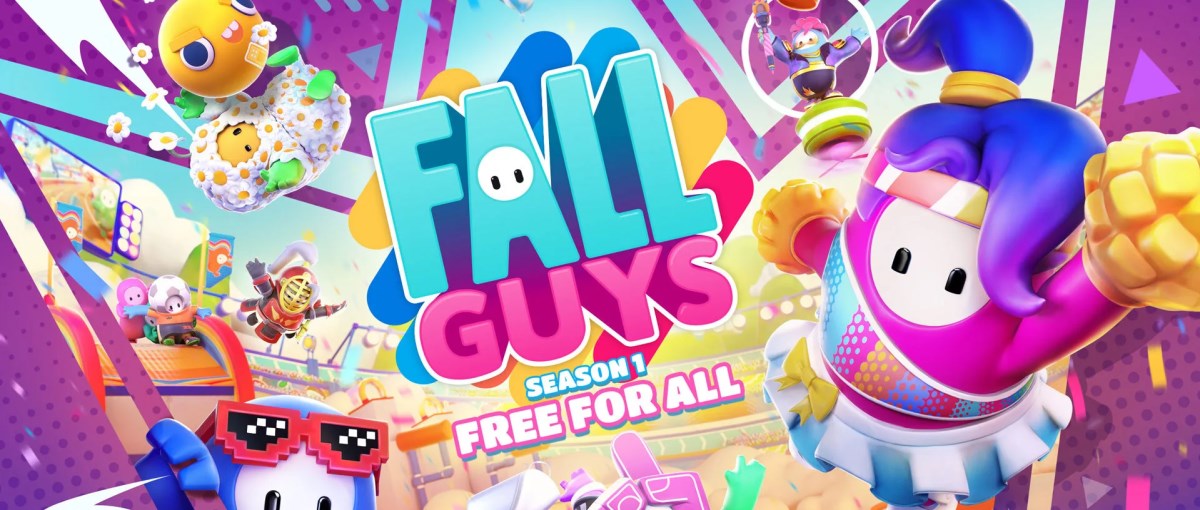 Like pretty much everything Epic Games touches, Fall Guys will be
free-to-play
. The title developed by Mediatonic will adopt this business model on June 21, the same day the versions for PS5, Xbox One, Xbox Series, Nintendo Switch and the Epic Games Store will debut. All players, including those on PS4 and PC (Steam), will have cross-platform play and progress if they use an Epic Games account. In addition, on June 21 Fall Guys will stop being sold on Steam, but support will continue as before.
"Whether you play on PlayStation, Nintendo Switch, Xbox, the Epic Games Store, or a mix of all of the above, Fall Guys becomes free. And, with the use of your Epic Games account, it will fully support cross-platform play and progress, as well as cross-platform parties," explains Mediatonic. "PlayStation and Steam players who already own Fall Guys will continue to receive the usual updates (such as new seasons, patches, and new features). However, new players will no longer be able to download Fall Guys on Steam."
All players who have purchased and played Fall Guys before June 21 will receive a new Classic Pack containing a Nickname, Dog Tag, Sovereign Costume, Veggie Puppy Costume, Quarrelsome Dwarf Costume, and a Premium Season Pass 1. Yes, season 1. With the step to the model free-to-play The arrival of many players who have not tried the title so far is expected, so it will serve to mark "the beginning of a new season that will serve as a welcome party," says Mediatonic.
Regarding the season pass, "it becomes an enhanced version of the free progression path that can be purchased with beans, the new currency of the game." The pass allows you to get new costumes and other unlockable items. Said pass will have 100 levels and in case of completing it, the next season pass can be unlocked. For those who do not purchase the Season Pass, the free progression track will continue to exist, and all players will retain what they earned from the previous version of the game.
All new versions of Fall Guys have been technically ported to their respective platform. On PS5 and Xbox Series X it is aimed at 4K and 60 FPS, while Xbox Series S drops to 1440p but maintains 60 FPS. Also, in the new generation there are improved physics and faster loading times. On Xbox One X it will be 1080p at 60 FPS and Xbox One will settle for 1080p at 30 FPS. Finally Nintendo Switch, which will run the game at 720p in handheld mode and 1080p in base mode. In both cases the title will run at 30 FPS.