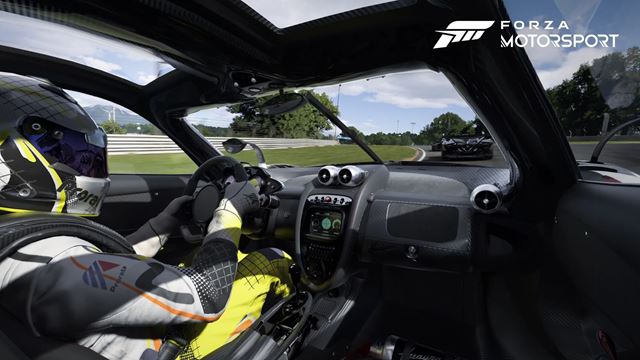 The career in the new Forza will be called the Builders Cup Championship. The authors say that it will be a freeing, rewarding and dreamy singleplayer campaign.
The authors say:
Builders Cup is the spiritual successor to both career modes from Forza Motorsport 3 and 4. Taking what made these games so special, it modernizes them and brings them closer to RPG development. Let's call it CarPG with three pillars: self, car progression and car building.
Exciting car runs at the heart of every race in the Builders Cup career mode. These are designed to be your gateway to discovering new cars that you'll truly love. See the car first on the showroom floor, get to know it by racing it on the track, and then stick it on on the road and get some performance tweaks to turn it into the perfect racer on the track.
At the same time, the authors say that the campaign will be developed with new cars and tracks that will automatically open the game after its release.
In the campaign, you will level up, stick your cars and dominate the tracks. It will be up to you how deeply you go into it and you will adjust and replace individual parts in the car, or leave it to the automatic. It works in the same way with ofrovan, where forza always had a simplified set of options. Finally, now add a mod for blind games.
The whole thing will be completely new physics, advanced AI opponents, dynamic timing and, finally, a polished sound.
The authors have now presented some possibilities from the campaign:
Is there a Open Practice, where you just take the car and you will control it on the track, where Car Mastery and XP will be gradually improved and you will be able to unlock other stickers.
Along with Car Mastery, Track Mastery will also be a parameter that will, for a change, monitor your speed on the track as total times, times in corners, and you will be evaluated accordingly.
But it should be noted that this time no two rounds will be the same on the tracks, as the game simulates dynamic time of day, dynamic weather. Both track conditions and track temperature affect how well your tires adhere to the surface. In addition, leave your tires with rubber on the track. m improve prinavos and that is why it would be better for him.
At the same time, during the campaign, you have up to 2 intel skins that you unlock, respectively, which are unlocked according to your level. The points you have earned in the car determine how many upgrades you can install in the car, each upgrade has its own price. You will gradually experiment with it and choose to install it. In addition, points for upgrades with separate, non-machine credits. You're banging in amps, I'm sure I'll have those for a new car.
Challenge the Grid there will be a new racing concept that will further develop the pecking challenge in Forza horse. You can choose the race schedule, decide where you start on the grid, the AI ​​and the whole rules. The game always sets the game so that it is fun for you, even though it always comes at a cost in XP points.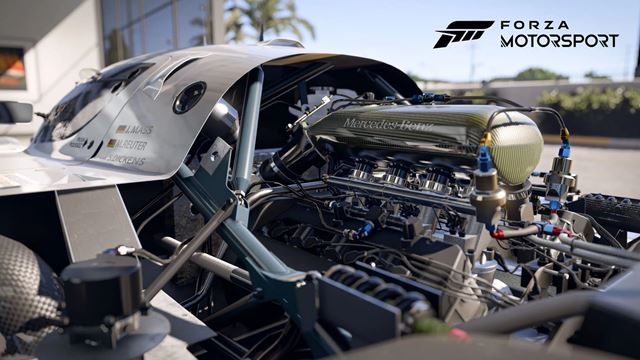 Featured Race with a race that will test your car and your skills, in which you will fight with the most advanced AI opponents of Forza so far. Of course, it will be built again according to your friends and will change according to how the authors overcame the character or the car.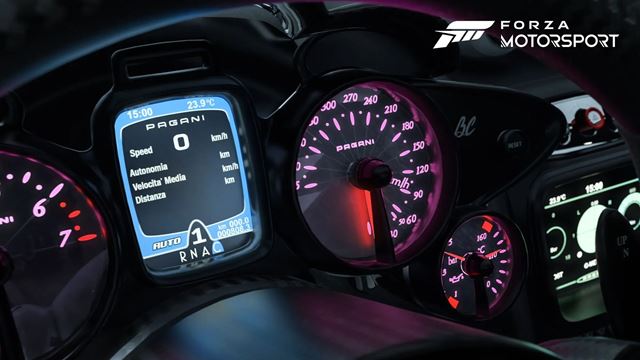 In addition, the authors presented more than 20 tracks at mme 12:
Circuit de Barcelona-Catalunya

Circuit des 24 Heures du Mans (Le Mans)

Circuit de Spa-Francorchamps

Hakone Circuit

Indianapolis Motor Speedway

Kyalami Grand Prix Circuit

Laguna Seca Raceway

Maple Valley

Mid-Ohio Sports Car Course

Silverstone Circuit

Suzuka Circuit

Virginia International Raceway
ut is currently introduced 139 out of 500 that will be in the game at release
2018 Acura #36 NSX GT3

2017 Acura NSX

2017 Alpine A110

1990 Alpine GTA Le Mans

1971 AMC Javelin AMX

2018 Apollo Intensa Emozione

2017 Aston Martin #7 Aston Martin Racing V12 Vantage GT3

2016 Aston Martin Vulcan

1989 Aston Martin #18 Aston Martin AMR1

1958 Aston Martin DBR1

2021 Audi RS e-tron GT

2021 Audi RS6 Avant

2018 Audi #44 R8 LMS GT3

2018 Audi TT RS

2016 Audi #17 Rotek Racing TT RS

2016 Audi R8 V10 plus

2014 Audi #2 Audi Team Joest R18 e-tron quattro

2013 Audi R8 Coup V10 plus 5.2 FSI quattro

2020 Automobili Pininfarina Battista

2014 BAC Mono

2014 Bentley #17 M-Sport Bentley Continental GT3

2003 Bentley #7 Team Bentley Speed ​​8

2018 BMW #1 BMW M Motorsport M8 GTE

2017 BMW #24 BMW Team RLL M6 GTLM

1999 BMW #15 BMW Motorsport V12 LMR

1991 BMW M3

2019 Brabham BT62

1987 Buick Regal GNX

1970 Buick GSX

2023 Cadillac #01 Cadillac Racing V-Series.R

2023 Cadillac #31 Whelen Engineering Cadillac Racing V-Series.R

2022 Cadillac CT5-V Blackwing

1966 Chaparral #66 Chaparral Cars 2E

2024 Chevrolet Corvette E-Ray

2020 Chevrolet #3 Corvette Racing C8.R

2020 Chevrolet Corvette Stingray Coupe

2018 Chevrolet Camaro ZL1 1LE

2015 Chevrolet #10 Konica Minolta Corvette Daytona Prototype

2014 Chevrolet #3 Corvette Racing Corvette C7.R

1970 Chevrolet Camaro Z28

1970 Chevrolet Chevelle Super Sport 454

1969 Chevrolet Camaro Super Sport Coupe

1969 Chevrolet Nova Super Sport 396

1972 Chrysler VH Valiant Charger R/T E49

2018 Dodge Challenger SRT Demon

2014 Dodge #93 SRT Motorsports Viper GTS-R

1970 Dodge Challenger R/T

1969 Dodge Charger R/T

1967 Eagle-Weslake T1G

2017 Ferrari #25 Corse Clienti 488 Challenge

1976 Ferrari #1 Scuderia Ferrari 312 T2

1967 Ferrari #24 Ferrari Spa 330 P4

2020 Ford Mustang Shelby GT500

2017 Ford GT

2016 Ford #66 Ford Racing GT Le Mans

2015 Ford #02 Chip Ganassi Racing Riley Mk XXVI Daytona Prototype

2014 Ford #17 AMD Tuning Focus ST BTCC

2005 Ford Ford GT

1987 Ford Sierra Cosworth RS500

1981 Ford #2 Zakspeed Racing Capri Turbo

1969 Ford Mustang Boss 302

1966 Ford #2 GT40 Mk II Le Mans

1965 Ford Mustang GT Coupe

2018 Formula Drift #64 Nissan 370Z

2017 Holden #22 Walkinshaw Performance VF Commodore

2020 Honda #73 LA Honda World Racing Civic

1967 Honda RA300

2020 Hyundai #98 Bryan Herta Autosport Veloster N

2015 Jaguar XKR-S GT

1993 Jaguar XJ220

1988 Jaguar #1 Jaguar Racing XJR-9

1983 Jaguar #44 Group 44 XJR-5

2020 Koenigsegg Jesko

2020 Lamborghini Huracan EVO

2019 Lamborghini Sin FKP 37

2018 Lamborghini Huracan Performante

2016 Lamborghini Centenario LP 770-4

1997 Lamborghini Diablo SV

1988 Lamborghini Countach LP5000 QV

2021 Lexus LC 500

2014 Lexus IS 350 F Sport

1969 Lola #10 Simoniz Special T163

2023 Lotus Emira

2020 Lotus Evija

1976 Lotus #5 Team Lotus 77

2020 Lynk & Co #62 Cyan Racing 03

2014 Maserati Ghibli S Q4

2014 Mazda #70 SpeedSource Lola B12/80

1992 Mazda 323 GT-R

1991 Mazda #55 Mazda 787B

1991 Mazda #62 Mazda Motorsport RX-7

1990 Mazda MX-5 Miata

2018 McLaren Senna

2015 McLaren P1 GTR

2013 McLaren P1

1976 McLaren #11 Team McLaren M23

1969 McLaren #4 McLaren Cars M8B

1966 McLaren #4 Bruce McLaren Motor Racing M1B

1966 McLaren M2B

2011 Mercedes-Benz SLS AMG

1990 Mercedes-Benz 190E 2.5-16 Evolution II

1989 Mercedes-Benz #63 Sauber-Mercedes C 9

1970 Mercury Cougar Eliminator

1986 Mercury #11 MAC Tools XR4Ti

2021 MINI John Cooper Works GP

2023 Nissan Z

2020 Nissan GT-R NISMO (R35)

2019 Nissan 370Z Nismo

2015 Nissan #23 GT-R LM NISMO

1991 Nissan #23 Nissan R91CP

1988 Nissan #33 Bob Sharp Racing 300ZX

1985 Nissan #83 GTP ZX-Turbo

1984 Nissan #11 Tomica Skyline Turbo Super Silhouette

1984 Nissan #20 Bluebird Super Silhouette

1969 Nissan #21 Nissan Racing R382

1969 Oldsmobile Hurst/Olds 442

2016 Pagani Huayra BC

1993 Peugeot #3 Peugeot Talbot Sport 905 EVO 1C

1984 Peugeot 205 Turbo 16

1973 Pontiac Firebird Trans Am SD-455

1969 Pontiac GTO Judge

2021 Porsche 911 GT3

2021 Porsche Mission R

2020 Porsche Taycan Turbo S

2019 Porsche 911 GT3 RS

2018 Porsche 911 GT2 RS

2017 Porsche #2 Porsche Team 919 Hybrid

2017 Porsche #92 Porsche GT Team 911 RSR

2015 Porsche #91 Porsche Team Manthey 991 RSR

2014 Porsche 918 Spyder

1987 Porsche #17 Porsche AG 962C

1970 Porsche #3 917 LH

2015 Radical RXC Turbo

2019 RAESR Tachyon Speed

2021 Rimac Nevera

2004 Saleen S7

2014 Toyota #8 Toyota Racing TS040 HYBRID

1999 Toyota #3 Toyota Motorsports GT-ONE TS020

1992 Toyota #99 All American Racers Toyota Eagle Mk III
The game arrives on October 10.