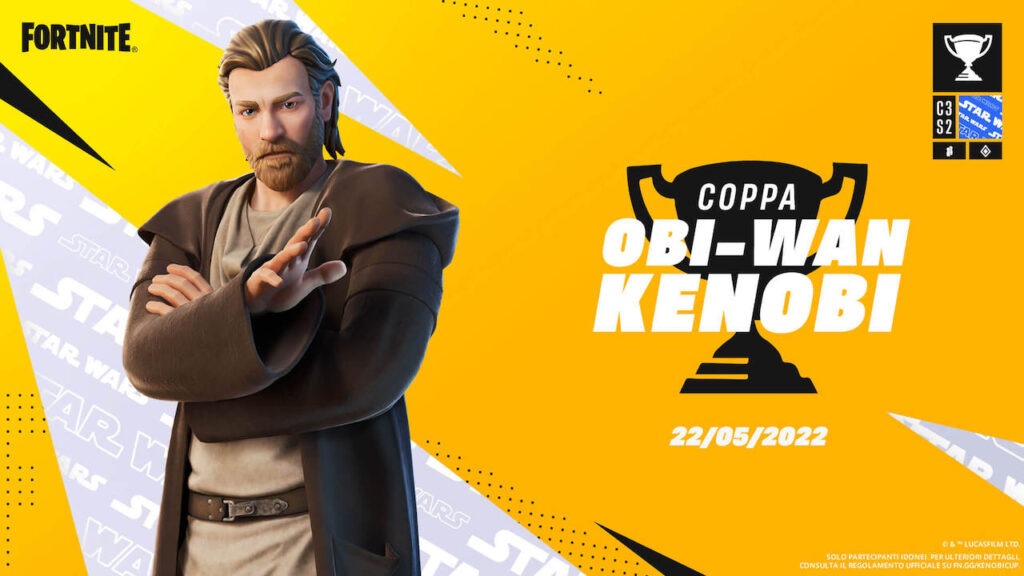 The Force flows mightily in the new skin.
Epic Games has decided to break the delay, officially announcing that Fortnite Chapter 3 is ready to welcome the skin dedicated to Obi-Wan Kenobiiconic and loved Jedi Master that we remember will soon be the protagonist of the new one TV series dedicated to him, arriving exclusively on the Disney + in a few days now, precisely from the day of May 27, 2022.
And the American publiaher revealed that always during the same day the aforementioned skin will actually be available within the famous one free to play Battle Royalewith the players who will be able to "take on the shoes" of Obi-Wan Kenobi simply by logging into the in-game game store.
That said, the new package coming within Fortnite Chapter 3 will include within it the skin of the Jedi Master, obviously in the version taken directly from the new Disney TV series, interpreted directly by Ewan McGregoras well as many other news.
And going into the specifics of the matter, there is also Obi-Wan's lightsaber as a pickaxe, the Desert-themed decorative back, the Jedi Interceptor hang glider and finally the emote with holographic transmission.
Again, fans will be able to purchase this new content from Fortnite Chapter 3 in a single package or even individually, with the bundle which, however, also contains the theme loading screen.
Fortnite is ready to welcome the Obi-Wan Kenobi skin as well
But the surprises are not over yet, given that the American publisher has announced that starting from the day of May 22, 2022 will start there Obi-Wan Kenobi Cupwith the winners getting their hands on bundle items and lightsabers and E-11 blaster rifles in advance.
Competitors can play up to 10 games within their region's 3-hour window. The specific times for each region can be found in the Compete tab of the game. Scoring will work as follows in the tournament:
MATCH PLACEMENT
Royal victory: 25 points
2nd: 22 points
3rd: 20 points
4th: 18 points
5th: 17 points
6th: 16 points
7th: 15 points
8th: 14 points
9th: 13 points
10th: 12 points
11th: 11 points
12th: 10 points
13th: 9 points
14th: 8 points
15th: 7 points
16th: 6 points
17th: 5 points
18th – 19th: 4 points
20th – 21st: 3 points
22nd – 23rd: 2 points
24th – 25th: 1 point
each elimination costs 1 point