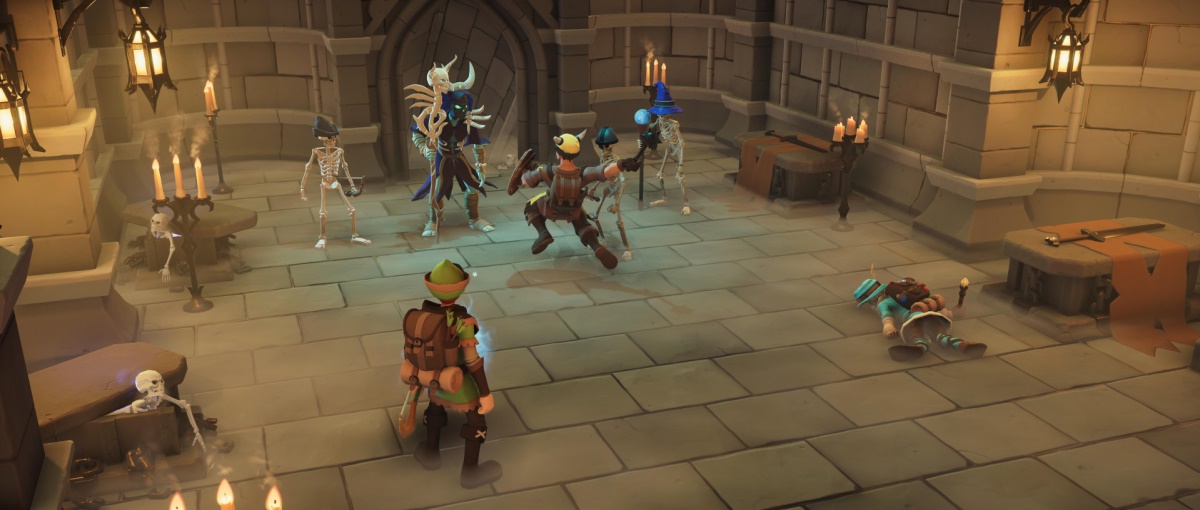 Four years after launching For the King, Canadian developer IronOak Games teams up again with publisher Curve Games to announce For the King II, a sequel that promises to maintain the original installment's formula that mixes roguelike elements, turn-based combat in the style of Japanese role-playing, strategy and cooperative play. For the King II has been presented along with a first trailer with
gameplay
details and a generous launch window that places its arrival for PC through Steam throughout 2023.
For the King II allows you to start an adventure alone or do it together with up to four players in local or online cooperative mode. The campaign takes place in Fahrul, a land with different biomes, new places to explore and updated art, which is ruled by an oppressive monarch who has a fanatical guard in her service. Despite the fact that King Bronner is long dead, players must continue to fight for the kingdom, its people, and in memory of the late sovereign.
As in the first installment, one of the most important elements of For the King II is the composition of the group, since each of the available characters has a class with attributes and abilities. There are also strategic decisions to be made when equipping heroes, who can be outfitted with weapons and armor that grant unique abilities, tactical advantages, and synergies. And when the dice decide if you live or die, you also have to choose the fights very carefully.
IronOak Games states that For the King II places more importance on strategic decisions and class customization. "Arm your characters with the skills and gear needed to succeed in this notoriously ruthless combat system that rewards strategy and foresight," says the development team. "Devise strategies and fight hand-to-hand with your friends in the ever-changing world of Fahrul or strike out on your own to claim wondrous loot for yourself…or perish trying!"
In addition to a new range of biomes, new gameplay and an updated art style, For the King offers a never-before-seen original soundtrack.