There has been a lot of talk about a possible PC version of Final Fantasy XVI since its announcement almost three years ago, when during the showcase in the first trailer the writing "Also available on PC" was affixed, then removed in all other official promotional material.
Now Naoki "Yoshi-P" Yoshida, the producer of Final Fantasy XVI, wanted deny once and for all the rumors related to this phantom PC version. According to what was reported by SiliconeraIndeed, Yoshi-P intervened in a recent streaming broadcast declaring that the highly anticipated JRPG will only be released on PS5inviting all interested parties to purchase that version (and related console).
Final Fantasy XVI, therefore, will be released on PS5 on June 22, 2023. No PC version is officially in the works yet.
Previous article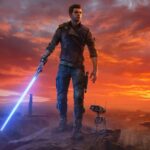 Star Wars Jedi: Survivor, here are the official hardware requirements