The annual has just ended Indie Live Expo of this 2022, which as its custom, has presented us with hundreds of independent titles coming soon on all platforms. Far Away From Home is one of those titles, and certainly has managed to attract the attention especially of lovers of old-fashioned turn-based strategic role-playing games, to the Final Fantasy Tactics for one.
Far Away From Home has been in development for about 6 years and is a one-person project, Matthew Wongwho already having a full-time job, was able to work there only in his spare time.
Its title looks like a GDR strategic turn-based with a strong component story driven, where we will follow the adventures of Simon and his friends, who after a scientific experiment gone wrong, find themselves in an unknown place but with something familiar. However, after encountering mysterious and dangerous creatures, they realize that their situation is worse than they thought.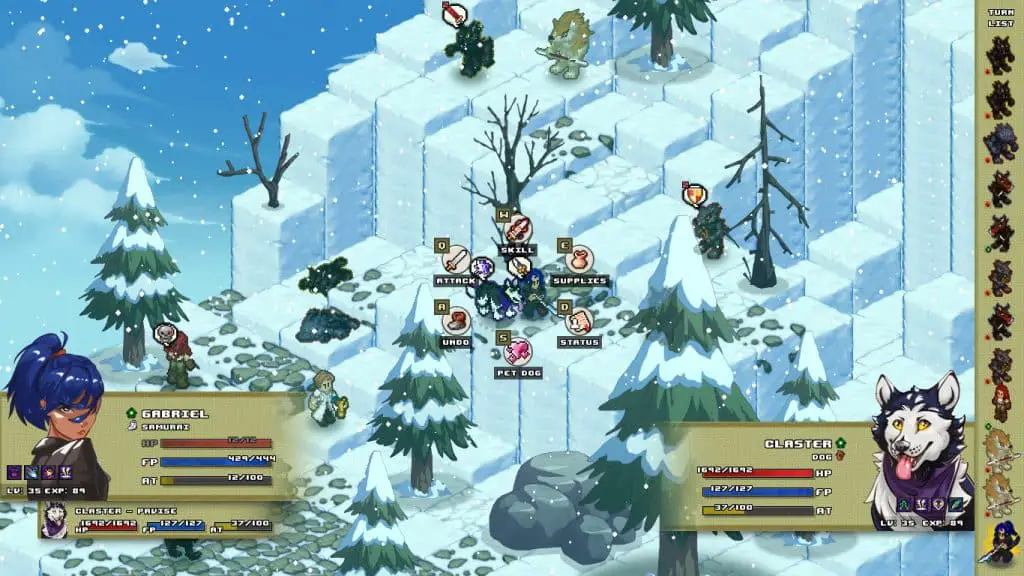 Main features for Far Away From Home
Strategic turn-based combat: the title promises to engage the player more and more as the story develops, thanks to the multiple strategies to be adopted in battle;
Many units: ability to tame these mysterious creatures and have them fight alongside us, each of which will have their own unique abilities;
High customization: many strategies available thanks to the high customization of the units, each of which can have multiple roles and be developed in different ways:
Equipment: crafting system that will allow us to further evolve our units.
Far Away From Home has a lot of meat on it and its release date is scheduled for this summer. If you want to learn more by trying the game, you can download the free demo of the title on his Steam page.