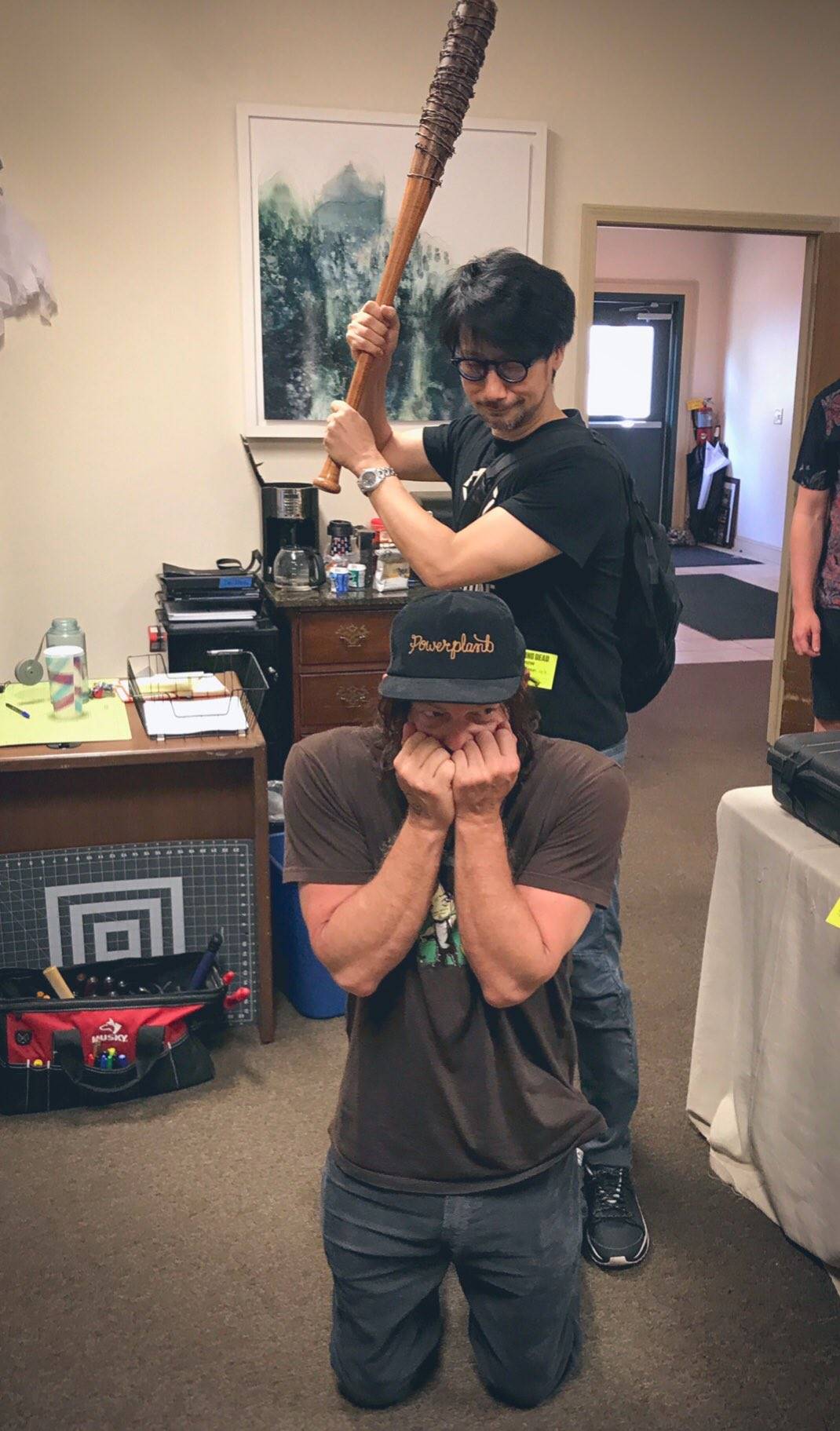 In recent days there has been a lot of talk about statements by Norman Reedus in reference to a possible Death Stranding 2: the actor has in fact made it known that work on the sequel would begin, displacing everyone a bit. It goes without saying that Hideo Kojima's response was not long in comingso much so that the Japanese game designer is intervened on Twitter with the usual irony that distinguishes it.
Kojima has in fact published three photos: in one we see him holding Negan's famous barbed club from The Walking Death, in the second threatens a kneeling Norman Reedus with the aforementioned club, and in the last we see the two smiling side by side. The small gallery of images is supported by a phrase that winks at Death Stranding: "Go to your private room, my friend", Complete with a thumbs-up emoji and heart-eyed smiley face.
In short, with a joking tone the good Hideo Kojima wanted to kindly put his friend Norman Reedus in linewho probably let slip a few words too many on the elusive Death Stranding 2. Not that this twittering is a confirmation, mind you, for that we will have to wait for the official announcement that could arrive who knows when (even never).
Previous article
MSI introduces new AMD X670 motherboards for AM5 socket