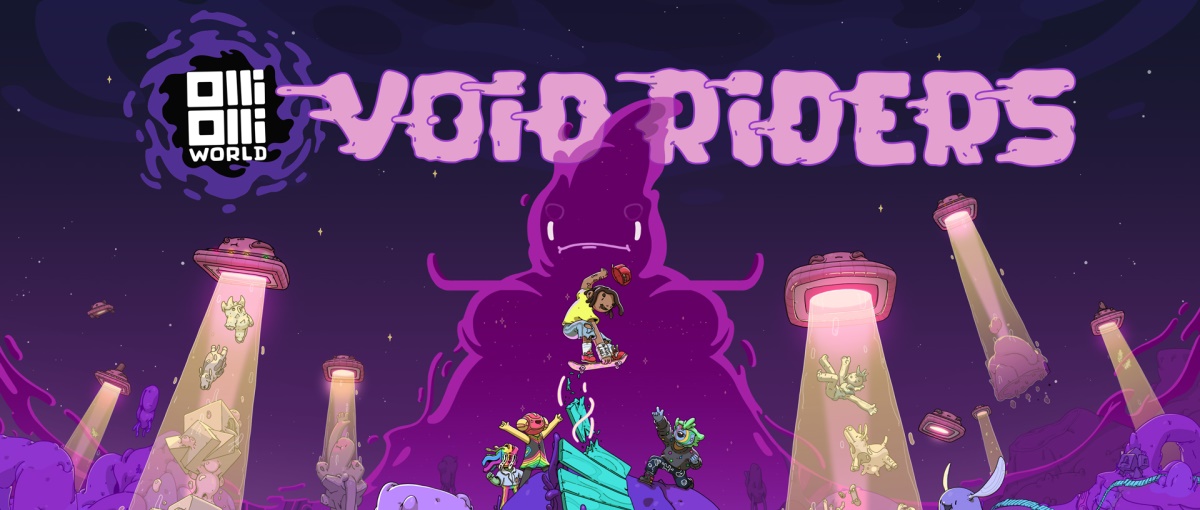 VOID Riders, the first of two expansions OlliOlli Word will receive this year, will be available on June 15, publisher Private Division and developer Roll7 have announced. The launch date of the new content for the platform, action and skateboard game has been accompanied by a trailer with
gameplay
where you can take a first look at what's new.
The release of VOID Riders will see the arrival in OlliOlli World of Sair'Rah, Khehvyn and Pftangxi, three aliens who have landed in Radlandia "with the intention of taking with them various specimens of skaters for the mighty Nebulord", says the official literature. . The expansion also introduces new challenges and equipment from the space age, as well as the VOID, a world with new characters, levels and different areas such as Cloverbrook, Sunshine Valley and Burntrock. Also, more customization options are added.
Another new feature in VOID Riders is the aliens' tractor beams, a new mechanic that will make gravity disappear for a moment. This mechanic will bring new tricks to life in previously unheard-of areas to impress Nebulord, the alien who has sent Sair'Rah, Khehvyn, and Pftangxi to Radlandia. "[…] you may be on the verge of becoming their favorite skateboarding alien," says Roll7.
The VOID Riders expansion is part of the Expansion Pass for 14.99 euros, the same as next fall will give access to a second DLC that will add an unprecedented piece of history accompanied by a new biome, levels, characters, game options and customization . Separately, VOID Riders is priced at 9.99 euros. Another option is to purchase the OlliOlli World Rad Edition, which for 44.99 euros includes the base game along with the Expansion Pass and access to the Deck Skate Close Encounter board
OlliOlli Word is available on PlayStation 4, PlayStation 5, Xbox One, Xbox Series, Nintendo Switch, and PC via Steam.