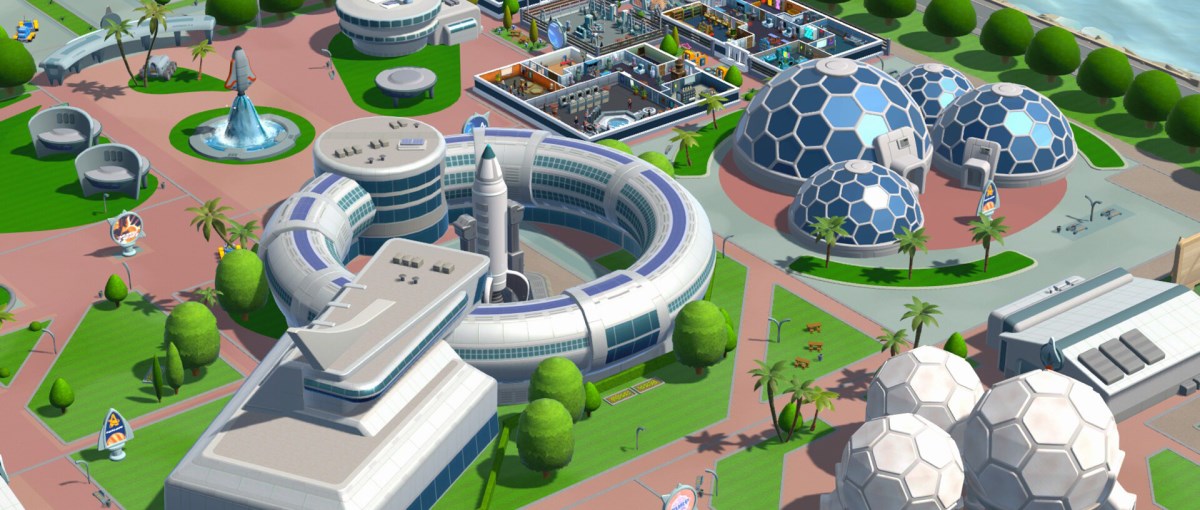 The players that Two Point Campus has turned into university rectors will be able to offer their students the possibility of reaching space with Space Academy, the first great additional content that the simulator developed by Two Point Studios and published by Sega will receive. The add-on will be available on December 6 on PS4, PS5, Xbox One, Xbox Series, and PC, while for Nintendo Switch players the release date is December 12. The price is the same for all: 9.99 euros.
"The Space Academy comes with a galaxy of new features, including three new stellar campus locations, six new student archetypes to welcome aboard, six far-flung courses and classrooms, and much, much more," says Two Point. Studios. It all begins in Universe City, as Two Point County's defunct space program is rebuilt to its former glory. To achieve this, the player must help in the first line of galactic defense, in aspects of interdimensional diplomacy and in the preparation of the county for life in space.
The bonus content also features Two Point's first campus outside of the county itself, as the base is set on a "gourmet asteroid."
In terms of locations, Space Academy adds new classrooms, such as the Command Room to guide students through the path of phaser mastery, and the Battle Room, which will allow students to battle with energy batons. To fill the classes, they must attract astronauts, space knights and alien students "with a thirst for forbidden knowledge of the galaxy… like how to make Cheesy Gubbins." Since not everything is studying, the DLC also adds new events such as organizing a science fiction convention or a new time travel specialist club.
If Two Point Campus follows the path of its sibling Two Point Hospital, Space Academy will be the first of several additional content. Two Point Campus has been available since August on consoles, PC and Game Pass.