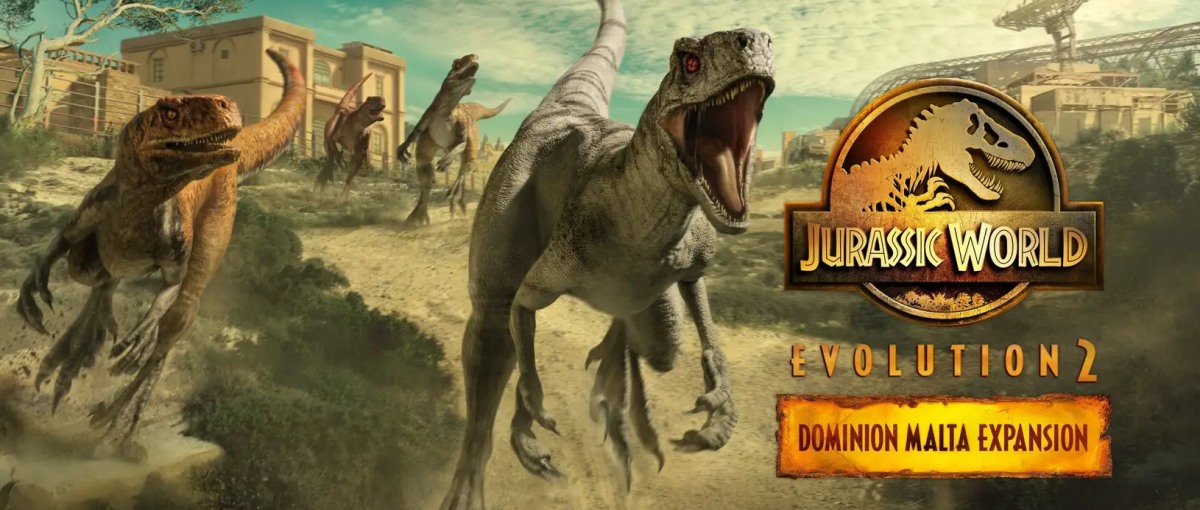 Frontier Developments has announced that on December 8 Jurassic World Evolution 2 will expand its offering with an expansion called Dominion Malta that is inspired by the movie Jurassic World Dominion. The content will be available for a price of 19.99 euros on PS4, PS5, Xbox One, Xbox Series and PC (Steam, Epic Games Store, Windows Store). On the same date, players will receive a free update with a number of new features.
Dominion Malta is described as a narrative expansion that expands the campaign and whose action takes place before the events narrated in the film Jurassic World Dominion. The content tasks players with helping lead a new adventure in Malta, where they will work alongside Cabot Finch and a cast of characters including Kayla Watts (voiced by DeWanda Wise), Soyona Santos (voiced by voiced by Dichen Lachman), Barry Sembène (voiced by Omar Sy) and Lewis Dodgson (voiced by Campbell Scott). The mission goes through setting up parks in three enclaves of the Mediterranean.
"With authorities and clandestine services interested in the operation, whichever organization players choose to ally with will reveal new research and opportunities, such as hatchery upgrades, additional locations, and much more," Frontier says of the Dominion Malta expansion. "Players can switch islands to manage dinosaur facilities and use new features like the freighter to transport species between them. The new Dinosaur Exchange will also allow the acquisition of more species, eggs and even genomes, in order to create and grow a profitable network of parks".
The expansion will also add new prehistoric species such as the Atrociraptor, which has great hunting abilities, the Oviraptor, an omnivore with a powerful jaw and a crest on its head, the Moros Intrepidus, one of the smallest dinosaurs that ever lived, and the Lystrosaurus, whose short fangs help it feed on the flora around it. In addition, Dominion Malta adds dinosaur variants and skins from Jurassic World Dominion.
As for the free update, it includes attack and feeding behaviors for the smaller dinosaur species, a selection of new colors and patterns of skin for certain dinosaur variants and a number of quality of life improvements. Additionally, PC gamers with an Nvidia RTX graphics card will receive support for DLSS 3.