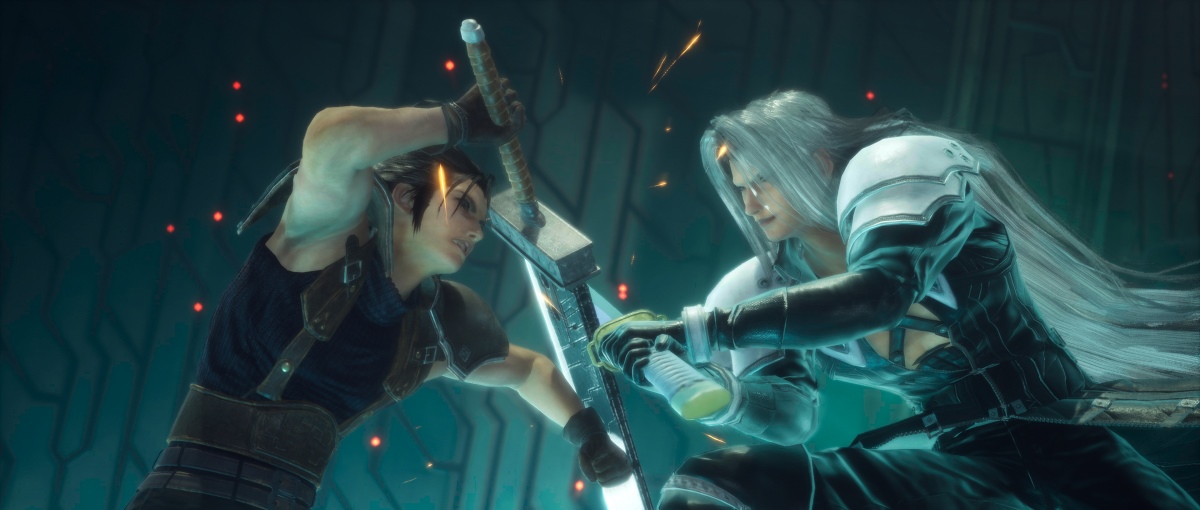 The PSP catalog has some games that still reside in the memory of the players and one of them is possibly Crisis Core Final Fantasy VII, which 15 years after its debut returns with a complete remastering. This is how Square Enix reminds us, which has shown the launch trailer for Crisis Core Final Fantasy VII Reunion to celebrate that the title will be available on December 13 on PlayStation 4, PlayStation 5, Xbox One, Xbox Series, Switch and PC via Steam . On console the game will be offered in physical and digital edition.
The story of Crisis Core Final Fantasy VII Reunion is set seven years before the events narrated in Final Fantasy VII and stars Zack Fair, a young man who leaves his hometown to become a hero. To achieve this goal, Zack travels to the metropolis of Midgar and enlists in Soldier, the elite force of the Shinra Electric Power Company, a mega-corporation that controls the city and feeds it with energy through its Mako-powered reactors. Our protagonist's mentor is Angeal Hewley.
Zack's life will change forever when he is assigned a mission to find Genesis Rhapsodos, a missing companion. During his investigation, Zack will discover the origin of Genesis, come into contact with Sephiroth and learn first-hand the hidden face of Shinra's shady experiments and the monsters he has created.
As can be seen in the Crisis Core Final Fantasy VII Reunion launch trailer, the title has been completely modernized with high-definition graphics. Beyond the renewed graphic aspect, the game presents a "substantial improvement" to the combat system "to smooth out the playable experience", new arrangements of the soundtrack themes by composer Takeharu Ishimoto, dialogues with voices in English and Japanese , optimizations and an improved interface. Square Enix calls it "more than a remaster." At the story level nothing has changed, it is the same as 15 years ago.
Those who pre-order the digital version of Crisis Core Final Fantasy VII Reunion will receive the Soldier Materia Set, which will make the Negro-Pyro, Nigro-Electro, and Nigro-Ice materia available at the start of the campaign. For its part, the Digital Deluxe Edition includes, in addition to the game, a mini soundtrack and a digital art book. The standard edition is priced at 59.99 euros on console and 49.99 euros on PC, while the Digital Deluxe goes up to 79.99 euros on console and 69.99 euros on PC.