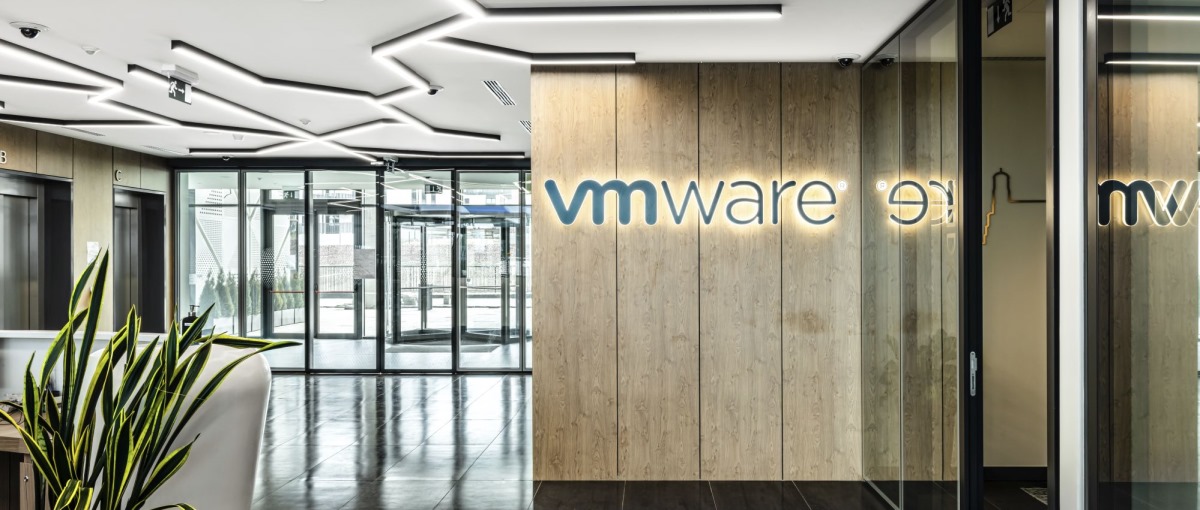 On Monday, multiple sources said that Broadcom was negotiating the purchase of VMware, an operation whose closure was not going to be imminent. They were wrong on the second. Three days after the rumor broke, Broadcom announces an agreement with VMware to acquire the cloud and virtualization giant in exchange for 61,000 million dollars (57,000 million euros). The operation, one of the largest recorded in the history of the technology sector, will close in fiscal year 2023, as long as it is approved by regulators.
The terms of the deal, which have been unanimously approved by the boards of both companies, provide that VMware shareholders will receive $142.50 in cash per share or 0.2520 Broadcom shares for each of their shares, representing a 44% premium over the share's close on May 20, the last day of trading before the first trading rumors surfaced. Michael Dell and the Silver Lake fund, which own 40.2% and 10% of VMware shares, respectively, support the purchase.
As part of the deal, Broadcom will assume VMware's $8 billion debt. To carry out this operation Broadcom has obtained 32,000 million dollars of bank financing. The remainder of the cost of VMware will be paid in stock, as the choice shareholders have between receiving money or shares from Broadcom is subject to a proration that will result in a 50% exchange.
With the purchase of VMware, Broadcom will diversify its business and will be able to offer its customers a new product portfolio that includes cloud computing services. VMware is considered one of the largest companies in this sector and its services are used by large corporations to manage multi-cloud environments and data centers. VMware's best known product is its virtualization technology.
Broadcom, one of the largest companies fabless which makes chips for mobile phones and telecommunications networks, is used to growing through acquisitions. In 2018 he bought CA Technologiesa software and IT management solutions company, for 18.9 billion dollars, and a year later paid $10.7 billion by Symantec's security division. He regretted this last operation and shortly after sold Symantec to Accenture for an undisclosed sum. He also tried to buy Qualcomm for $130 billion, but they wouldn't let him.