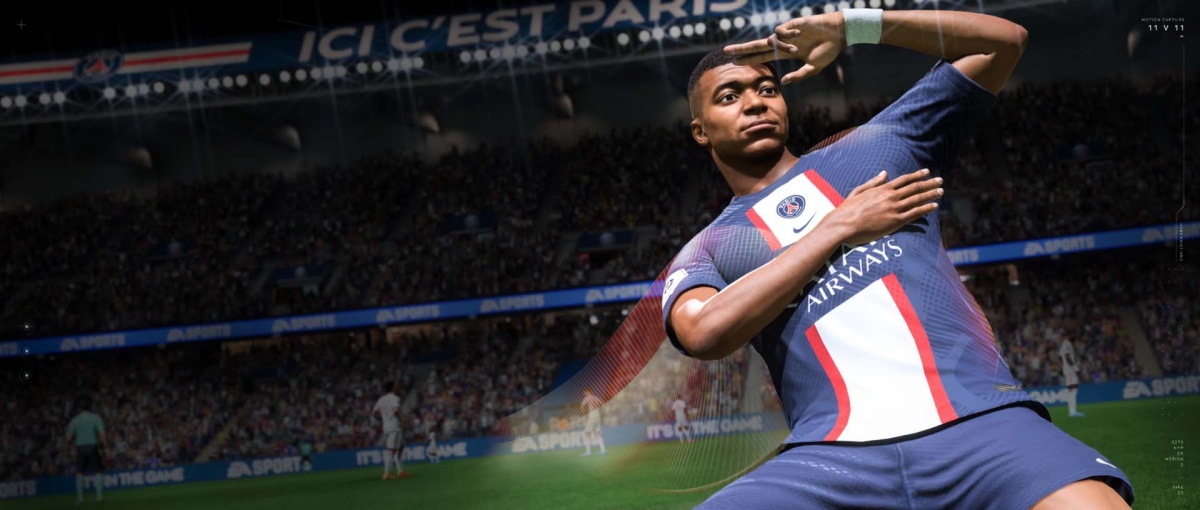 In 2022, 159 million console and PC video games were sold in European markets, a drop of 7.1% compared to 2021, according to data provided by GSD and published by
GamesIndustry
. On consoles, Nintendo Switch leads comfortably followed by PlayStation 5, but year-over-year sales for both are down while Xbox Series, which settles for third place, is up.
Software sales are divided between the 82.5 million games shipped in digital format and the 76.6 million in physical format. If we focus only on the titles released in 2022, we see that sales increased by 16% compared to 2021. FIFA 23, Call of Duty: Modern Warfare II and Pokémon Scarlet and Purple registered greater commercial success than their predecessors, while Elden Ring, Lego Star Wars: The Skywalker Saga and three exclusives from PlayStation Studios such as God of War Ragnarok, Horizon: Forbidden West and Gran Turismo 7, slipped into the top ten best-selling games.
In terms of countries, the podium is occupied by the United Kingdom, Germany and France, which register a drop in game sales of 6%, 13% and 3%, respectively. Spain and Italy lag behind, but with a year-on-year increase in sales of 1% and 2%, respectively.
Regarding consoles, 5.3 million units were sold in Europe in 2022 (data for the UK and Germany are missing), a 25% drop compared to 2021. Nintendo Switch leads but suffers a year-on-year decline in sales 15% and PlayStation 5 ranks second with a 35% year-over-year drop. Xbox Series is the only console whose sales increase compared to the previous year (up 4.4%), but this does not help it to abandon the third and last place.
Nintendo Switch was the best-selling console in almost all European countries with few exceptions. In Denmark and Sweden it led PS5, while Xbox Series was number one in Norway.
Best-selling games in Europe in 2022 (physical+digital)
FIFA 23 (EA)
Call of Duty: Modern Warfare II (Activision Blizzard)
Elden Ring (Bandai Namco)
Grand Theft Auto V (Rockstar)
FIFA 22 (EA)
Pokémon Legends: Arceus (Nintendo)*
God of War Ragnarok (Sony)
Lego Star Wars: The Skywalker Saga (Warner Bros.)
Horizon: Forbidden West (Sony)
Gran Turismo 7 (Sony)
Mario Kart 8: Deluxe (Nintendo)*
Red Dead Redemption 2 (Rockstar)
Nintendo Switch Sports (Nintendo)*
Pokemon Purple (Nintendo)*
F1 22 (EA)
Pokemon Scarlet (Nintendo)*
Minecraft: Switch Edition (Nintendo/Mojang)*
Assassin's Creed Valhalla (Ubisoft)
Kirby and the Forgotten Land (Nintendo)*
Mario Party Superstars (Nintendo)*
*Digital sales not available.
Best-selling games in Europe in 2022 (physical only)
FIFA 23 (EA)
Pokémon Legends: Arceus (Nintendo)
Mario Kart 8: Deluxe (Nintendo)
Nintendo Switch Sports (Nintendo)
Call of Duty: Modern Warfare II (Activision Blizzard)
Horizon: Forbidden West (Sony)
God of War Ragnarok (Sony)
Pokemon Purple (Nintendo)
FIFA 22 (EA)
Gran Turismo 7 (Sony)
Best-selling games in Europe in 2022 (digital only)
FIFA 23 (EA)
Call of Duty: Modern Warfare II (Activision Blizzard)
Elden Ring (Bandai Namco)
Grand Theft Auto V (Rockstar)
FIFA 22 (EA)
Red Dead Redemption 2 (Rockstar)
Lego Star Wars: The Skywalker Saga (Warner Bros.)
God of War Ragnarok (Sony)
F1 22 (EA)
Gran Turismo 7 (Sony)